By John Kimmance
Managing Director, National Mapping Services at Ordnance Survey
The Public Sector Geospatial Agreement (PSGA) is used by countless public sector agencies, from local authorities concerned with planning, natural capital and waste collection, to the emergency services that keep us all safe. This PSGA content and service is also available to, and used, by businesses and start-ups to underpin new and exciting digital services that fuel our economy.
The biggest change the PSGA has brought for the commercial market, is expanded access to data so that developers and our Partners in the private sector have more high quality, authoritative geospatial data at their fingertips.
These changes are part of a broader investment in our geospatial capabilities across the board in response to changing demands on us as the provider of Britain's National Mapping Services. To take just one example, our change detection capabilities are being massively upgraded.
Change detection, sometimes referred to as dynamic mapping, has been central to what we do for some time. As our economy becomes more reliant on digital services, the demand for up-to-date data has increased. We've responded by developing our automated change detection, utilising leading edge machine learning technology to automatically detect changes in the built and natural environments. Another development is the Roadside Asset Data Service (RoADs) - an example of OS adapting to this evolving demand.
Data becoming more central to our economy has been reflected in the priorities of the government, who recognise its transformative power and its capacity to inform strategy. The founding of the UK's Geospatial Commission in 2018 is testament to geospatial data being recognised as a force for economic growth and improving public services.
With a focus on the economic fallout from the Covid pandemic, the UK government is determined to build back better – a catchy slogan, but one that really resonates, as the public and private sector begin the work to rebuild productive industry in a way that prioritises public health, strengthens the economy, and turns the tide on climate change. Because of the PSGA upgrade and expansion, and the addition of the emergency Covid licences to private sector start-ups building services for the public good, we can say with confidence that OS's authoritative data and geospatial services will be an important part of the recovery.
While we are better known for our work in the public sector, we have played a vital role in stimulating the UK's burgeoning digital services economy by providing vital support to geospatial start-ups for over ten years through our incubator, Geovation. Partners are also part of the growing digital economy delivering vital services with location and driving innovation to grow the exciting geospatial sector.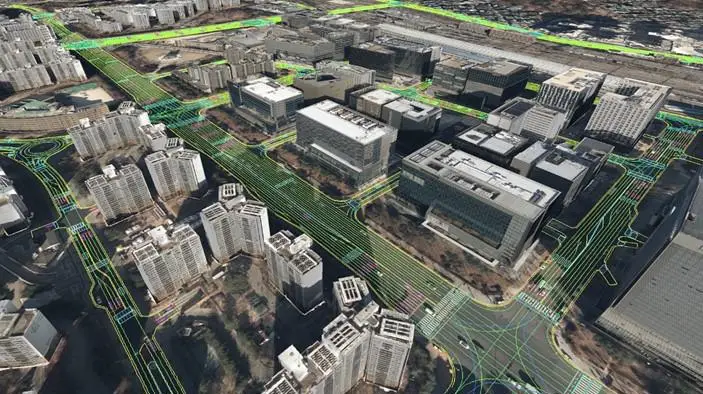 OS's flagship offering at the heart of the PSGA, OS MasterMap, has been central to supporting start-ups. For the last five months, more data than ever before has been available for commercial use, free at the point of use. Working closely with the UK's developer community to grow companies into robust and sustainable businesses is an immense source of pride for us.
Some businesses have told us they have been able to reach their ambitions because of the new freedoms and availability of OS data. The new open data licences are giving developer communities greater access to new and richer data. This has contributed to super use cases of geospatial, including safeguarding our environment, improving transport and protecting life.
A major achievement of the new PSGA is the 520 million features released under open government licence terms, and despite Covid impacting our surveyors ability to freely travel across the country we have made more changes to OS MasterMap in the first few months of this year compared to the same period last year. If you work for a start-up that uses location data in any capacity, take a moment to check out what's on offer. Some of the most detailed and authoritative geospatial data in the world could be at your fingertips – much of it free at the point of use.
If you liked this article, check out this piece on change detection, and take a look at how geospatial data underpins climate action.