Ordnance Survey (OS) are investing in core technology, data and people over the next three years, to better serve customers for the long term including increasing the technical consultant team, by 35% this year so far. For OS partners, this investment translates into improved data currency, access and support.
Getting the right data at the right time to Partners is central to what OS do.
When you build a business on data, it's mission critical it's built on the most relevant and up-to-date data. With more and more data, OS need to sort the important information from the background noise. For OS data, one of the most important factors is change detection – where assets are regularly monitored, and any deviations or differences from previous data are flagged.
To deliver valuable and current data, OS are investing in automation technology to drive efficiency in their capacity to deliver change detection effectively to customers. Previously, change detection was done by eye – teams of people comparing aerial imagery with our vector data to spot discrepancies.
By harnessing machine learning techniques this process is now automated, faster and more accurate.
In addition to finding discrepancies, OS are now taking automated change detection a step further. Using what they call automated feature extraction, OS are working on a system where artificial intelligence recognises objects and makes the update to the data itself – pending review by a human – introducing even more efficiency and faster, more effective change detection.
By quickly updating landscape features like building height and land use information with fast automated change detection, OS are able to pump resources back into innovations to further improve the capability and data quality.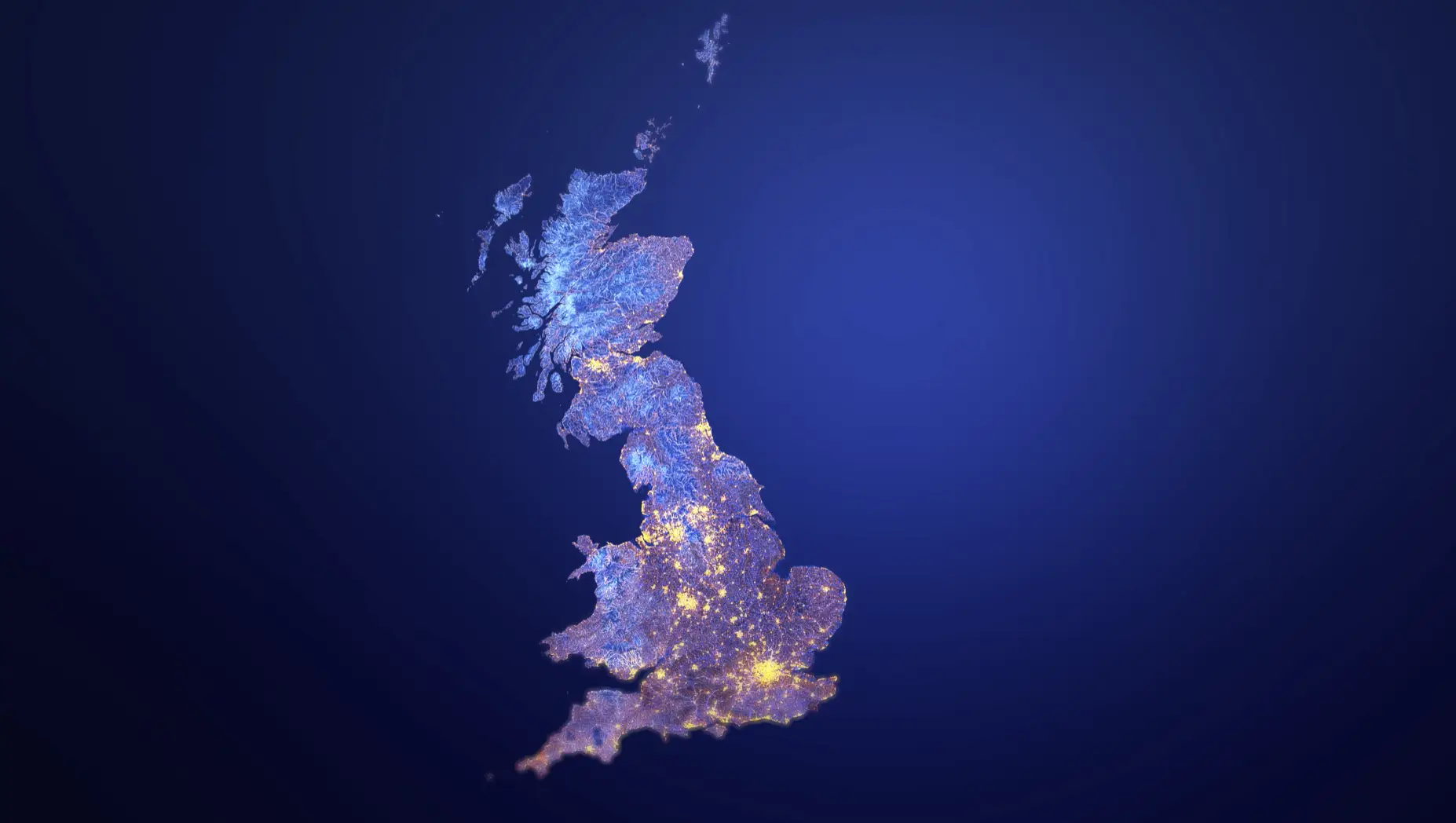 While investment in the technology for automating change detection can be significant, it's worth taking a step back to look at the bigger picture of what these use cases represent in totality. While the automated detection of features like field boundaries or river width are useful, these use cases each represent a step towards a general-purpose change detection service that is versatile. Sophisticated enough to apply to novel and unexpected situations for useful, actionable change updates.
Another key investment is people.
OS have embarked on a massive recruitment drive for data scientists, support engineers, geospatial consultants, security architects and more. Over 160 new positions have been filled this year, including a 35% increase in regional technical consultants to boost local representation for OS customers. A further 100 new joiners are planned for the next six months.
OS are investing in cloud computing for better data processing.
Cloud-native architectural principles are giving OS scalability and resilience that would have been impossible previously. Flexible working during the pandemic has accelerated the trend of data processing that is always-on and accessible at any time, from any location provided by cloud computing.
Rapid and accurate automated change detection and the ability to access digital services on demand made available by cloud computing, are becoming more important than ever.
The capabilities OS are investing in today will help to prepare for the technology demands of the future.