High streets are more than simply shopping areas. They are important hubs for communities and play a big role in entertainment, housing and our health – as highlighted by Public Health England's Healthy High Streets research. They are important for the UK's economy and for our well-being. Supporting and improving high streets is the primary aim of the Government's Future High Streets Fund – £675 million of funding to support local areas in protecting high streets and town centres against the rise of online retailing.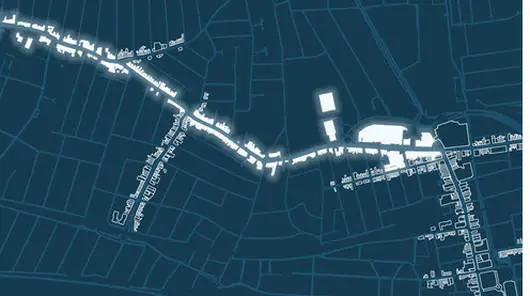 Image 1 explained - Britain's longest high street extent
The glowing geography in this map describes a high street extent on London Road in Southend-on-Sea, England. This extent, which measures approximately three kilometres in length, is a strong candidate for Britain's longest high street extent based on the definition we've explored. This is in fact one of three different high street extents on London Road in Southend-on-Sea. We must stress that this data has been created remotely through a machine-led approach, and that the results may differ if the definition used to derive the high street geographies was changed.
Open image of Britain's longest high street in full (png)
OS data can support healthy high streets
Using our data we can determine where a high street starts and ends, as well as their other geographical features. This will help public sector users to better analyse these locations to make informed decisions about how we use them in future. As part of this, we initially created an experimental dataset, incorporating feedback from ONS and MHCLG, to determine the extents of Britain's high streets. Using our AddressBase Plus data, we were able to identify all addresses classified as 'retail'; highlighting where people visit to shop, eat and drink. Surprisingly some rural high streets do not meet the current criteria to be defined as such. We are considering the differences between rural and urban areas and high streets and are collaborating with MHCLG, ONS and other departments to determine the best way forward. View our high street dataset technical specifications (PDF) Our experimental dataset has initially been created for public sector customers only and is licensed under OS public sector mapping agreements.
Image 2 explained - high street length by local authority in London
Where are London's high streets? This map shows the criss-cross of high streets fanning out across Greater London and the total length of all the high street extents within each London borough.
Open image of London's high streets in full (png)
Want more information?
Use the links below for more information or contact us to learn more about OS high street exploratory data.