Geospatial data making a difference in Commonwealth nations
16 Apr 2018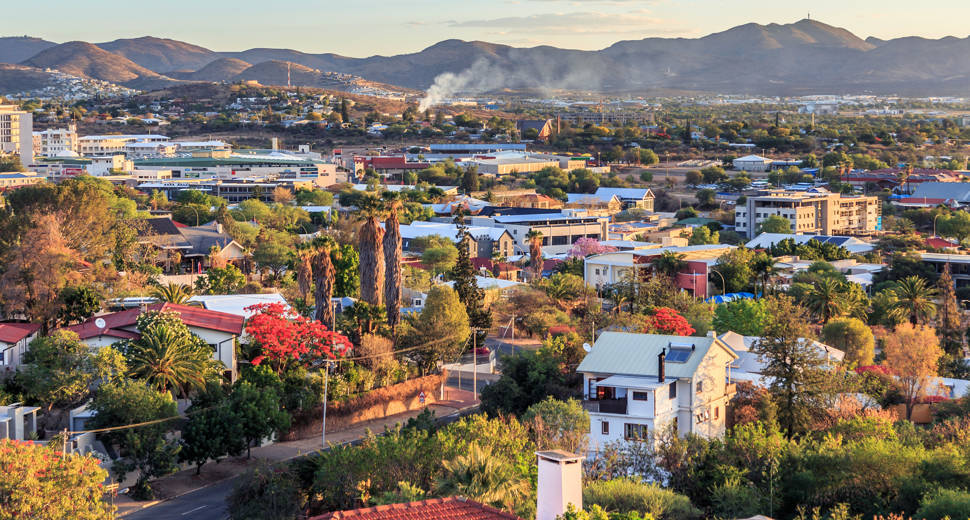 At the Commonwealth Heads of Government Meeting (CHOGM) held in London, Ordnance Survey will champion the use of geospatial data and the critical role it plays in creating the prosperity and well-being of future generations.
Fresh from delivering a series of successful projects that grew geospatial data expertise and capacity among Commonwealth nations around the world, OS will use the occasion to advise other Commonwealth nations. OS will hit home the message that developing national and city geospatial capacity helps countries plan public services and infrastructure more effectively, manage crises and climate change, and grow economies.
Ordnance Survey's Director of International Engagement, John Kedar, said: "A nation that knows its natural landscape, infrastructure, land use and land ownership through up-to-date geospatial data, can plan for the future and solve problems before they arise.
"Our expertise is already helping nations in the Commonwealth deliver stronger services in health, education, land administration and urban resilience. We can support other nations on their geospatial journeys. From underpinning Smart City innovations in Singapore to developing policies in Tanzania, we are helping nations create, share and use geospatial data to meet government priorities.
"Many Commonwealth nations still use mapping from the 1970s and 1980s, funded by the British Government as a form of aid. We hope the Commonwealth Summit gives us the opportunity to strengthen links with these nations as they migrate towards a digital future."
A new report from Geospatial Media and Communications, GeoBuiz 2018 Geospatial Industry Outlook and Readiness Index, highlights many global outcomes resulting from developed geospatial capabilities. These include:
Reduction of travel time by 12 per cent on average, which the report values at $264bn
Generation of customer benefits to $550bn
Supported over $1tn of yearly sales for businesses in 2016
Reduction of CO2 emission from vehicles by 5 per cent per year
Creation of approx. 4 million direct jobs (and 8 million indirect ones); and
Decrease in emergency response times by up to 20 per cent in some countries.
The report also includes a Countries Geospatial Readiness Index (CGRI) which ranks the United Kingdom as second in the world. The index assesses countries geospatial capabilities including policy framework, geospatial data infrastructure and user adoption level.
In collaboration with the World Bank, OS has recently worked with the Government of Tanzania with financial support from the Department for International Development. It provided policy recommendations and training to the government of Tanzania to develop geospatial data collection and management skills.
The project helped strengthen foundations to aid Tanzania's business case for funding bigger development projects, capable of unlocking greater economic growth.
Edward Anderson, Senior Disaster Risk Management Specialist for the World Bank, said: "In Tanzania, OS provided valuable insight into the policies, roles and responsibilities of geospatial data producers. Their advice resulted in a set of recommendations that we hope will instigate a change of the geospatial landscape and capability of government."
In Namibia, OS's expertise was used to investigate and diagnose issues affecting their land registration. Recommendations were submitted as part of a feasibility study for the Ministry of Land Reform to consider.
John added: "Whenever we enter into a partnership with a national government it is for the long term. We do not just deliver and walk away. Working closely with nations such as Tanzania and Namibia, as we have done recently, is a chance to leave a brighter legacy for younger generations to experience."
OS is active in Singapore advising on how to collect smart building data in urban areas. The results help to drive improvements in city planning and public services.
OS is also assisting the Maltese Government in creating a large-scale topographic database of the islands of Malta and Gozo.
Access the full GeoBuiz Report via http://geobuiz.com/geobuiz-2018-report.html