Addressing matters
1 Sep 2020
address data
addressing
developers
Here at OS, we have an array of addressing products which can be utilised based on specific customer requirements. We have designed an interactive StoryMap that gives users an introduction to Code-Point, Code-Point with Polygons, Code-Point Open and AddressBase products.
This resource explains some key points regarding these addressing and location datasets. As well as answering some of our most asked questions, we have included two case studies (which focus on insurance and navigation) to highlight where certain datasets might be more appropriate to use.
Don't forget, we also have Getting Started and Technical Specification guides which are a great source of information ranging from how to manage and load data, to detailed specifications regarding how the data is structured. Examples of these guides include:
Product overviews
AddressBase
The AddressBase product suite contains a national gazetteer of addressable features, created by bringing together different address sources such as Local Authority Gazetteers and Royal Mail® PAF® data. Up to 40 million addressable features can be accessed through our AddressBase Premium product, which includes lifecycle information of addresses.
AddressBase Core is our newest addressing product, launched in July. Addresses have been structured in a simplified and easy to understand format whilst also providing key attribution such as classification and property level coordinates. Find out more information here.
Code-Point
Code-Point products represent addressable features at postcode level.
A postcode is used by Royal Mail to aid the delivery of mail and can represent up to 99 unique addresses. Our Code-Point product contains the national geographic location of a postcode and a summary of the delivery points for approximately 1.7 million postcodes. These also represent national extents with our Code-Point with Polygons product.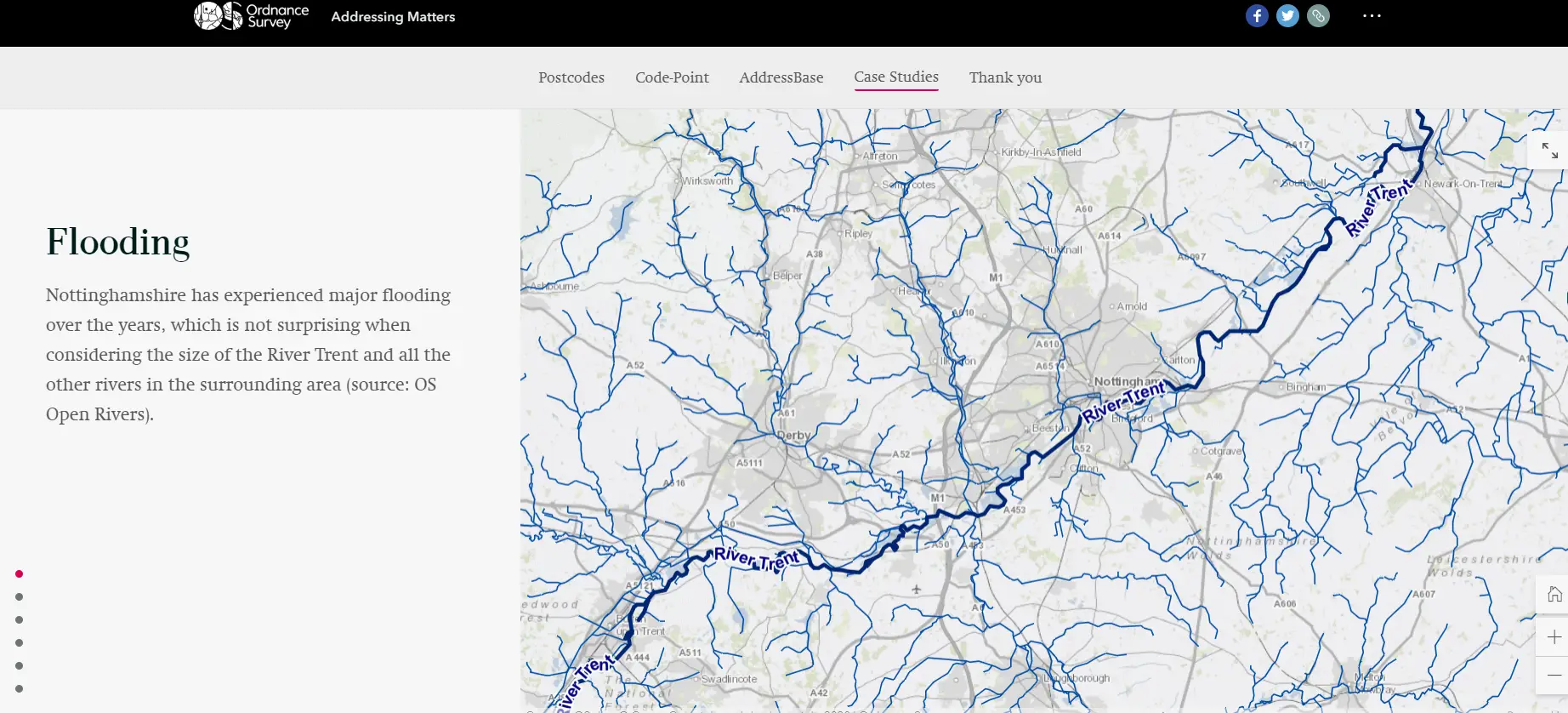 We hope you enjoy the Addressing Matters StoryMap and we'd like to thank the Royal Mail for their support.
Discover our #OSDeveloper blogs and stay up to date with our developer content by signing up for our newsletter.