Benchmarks added to OS Maps
30 Oct 2018
archive
benchmarks
history
os maps
While we've already celebrated the 25-year landmark since the last traditionally-cut benchmark was carved, we thought we'd carry on the merriment by adding them to OS Maps!
Yes, you heard right. So if you're an avid benchmark bagger or just intrigued by geographical history, you'll be delighted to know that, instead of downloading our benchmark archive, you can simply find them on OS Maps desktop. Not only that, but when you click on the specific benchmark, it will tell you which one it is and when it dates back to!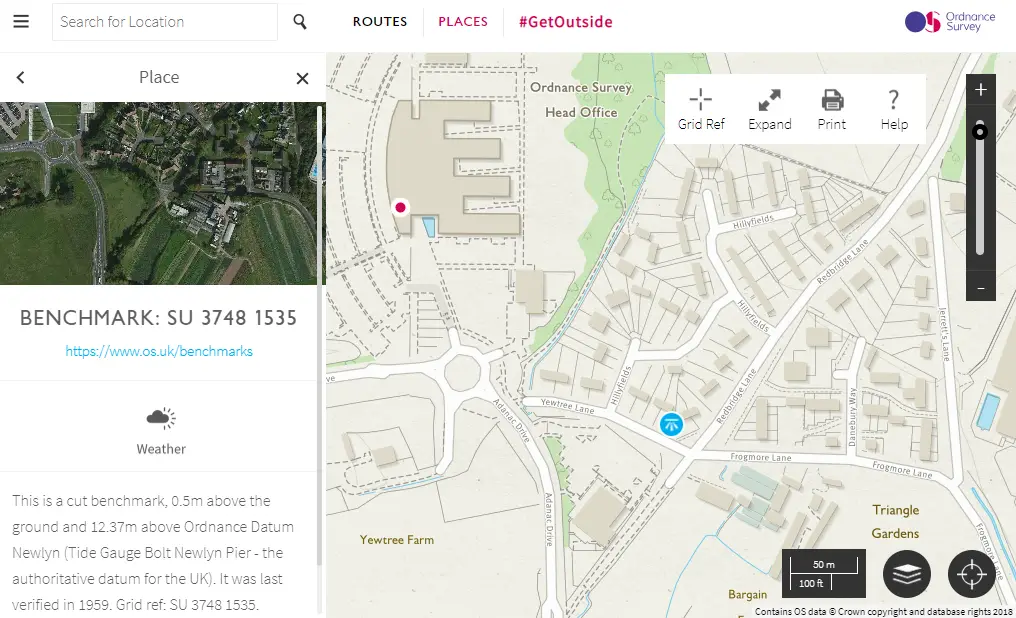 What is a benchmark?
Have you ever seen one of these when you've been out? If so, you've seen one of our benchmarks. Although benchmarks have been around for a very long time, many are surprised when they find out they've been about much longer than our renowned trig pillars. While trig pillars were used in the National Grid as accurate fixed points for mapping coordinates, benchmarks were fixed points which were used to calculate heights above the mean sea level.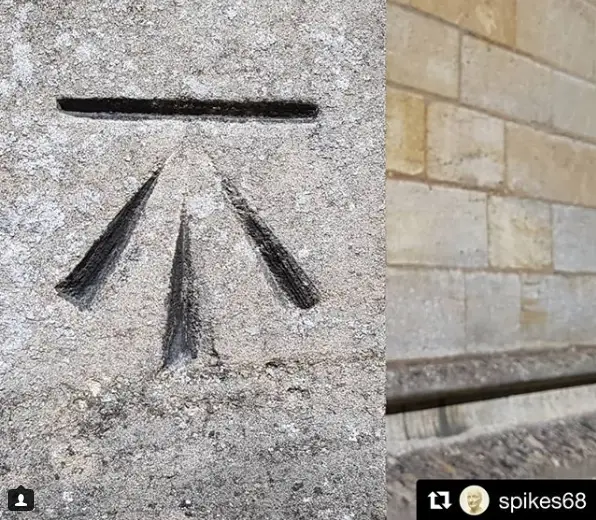 What's in a name?
These horizontal marks were used to support a stable 'bench' for a levelling stave to rest on – hence the name 'benchmarks'. This design ensured that a stave could be accurately repositioned in the future and that all marks were uniform.
How many are there?
While there were over 500,000 benchmarks cut, this number is unfortunately dropping as roads change and buildings are demolished. They are largely concentrated in urban areas and mostly along roads or on the side of buildings and walls. Greater London has almost 18,000 benchmarks as well as large clusters in Leeds, Bradford and Birmingham as you can see below.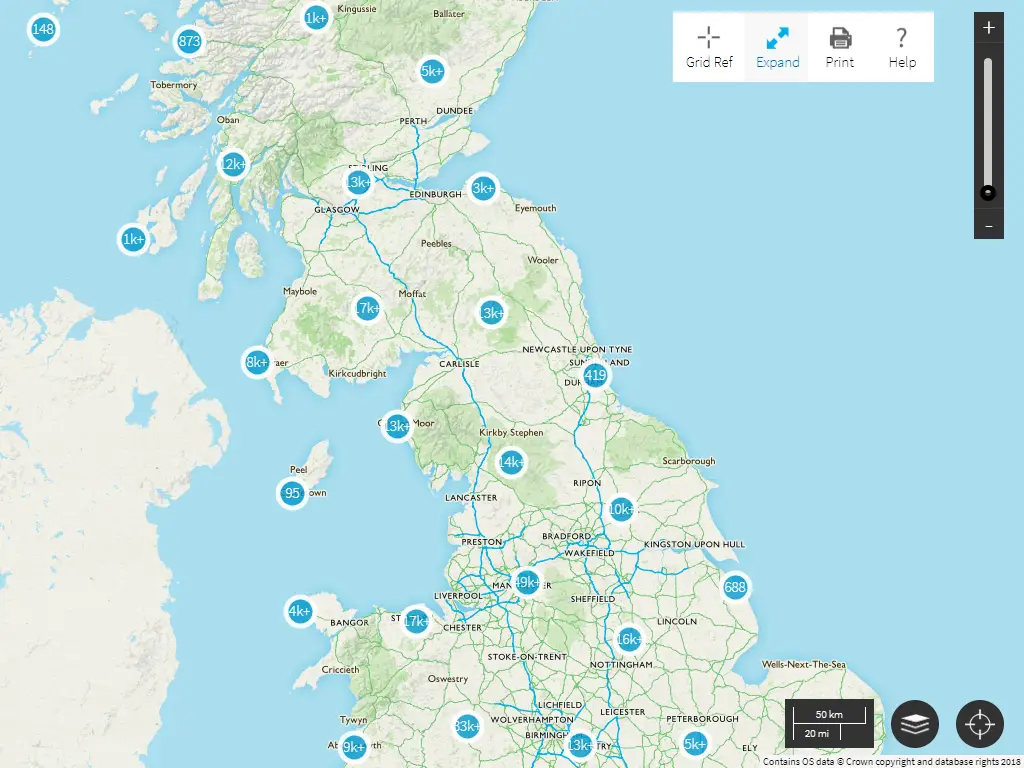 Disclaimer
Now before you go bagging your benchmarks, we must remind you that some benchmarks may not be there any more and some may be on private property – we do not condone trespassing! Additionally, please note that as this benchmark feature in OS Maps uses an archive database, it isn't updated when benchmarks are no longer in existence.