Custom Made Britain
17 Jul 2017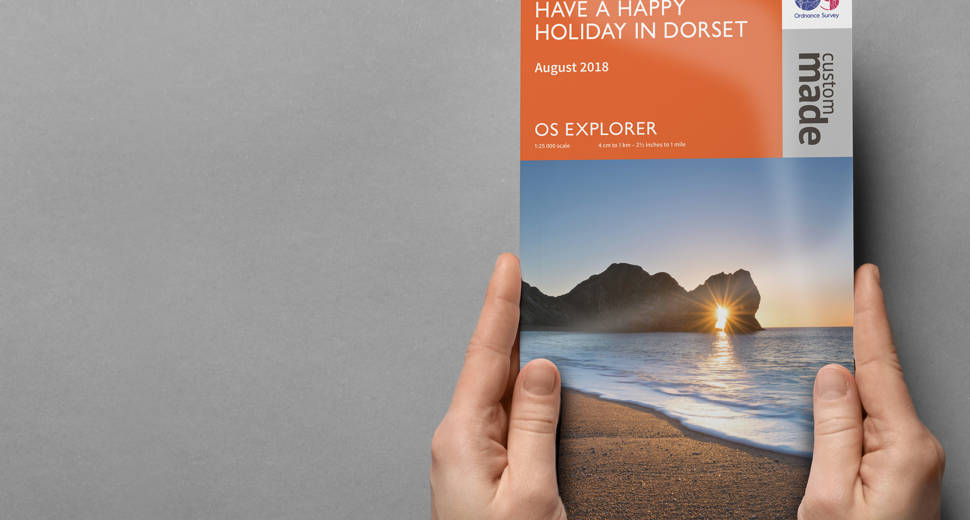 cartography
custom made maps
geodataviz
Yes, there are 607 OS paper maps of Great Britain for you to choose from, but did you know there are also infinite Custom Made maps you can order?
Tens of thousands of you have already put your Custom Made map orders in, creating enough map areas to cover the moon three times, an amazing 111.5 million km2 of Britain printed on your maps.
We've analysed the data from all of your orders since Custom Made launched in February 2012, and our GeoDataViz team has created a series of stunning visualisations to illustrate the most popular areas. As with our most popular grid squares analysis last summer, it's the Lake District which tops the poll, with the Peak District and Snowdonia also proving popular. It's not all National Parks and countryside being put on a Custom Made map though, as London, Bath, and Edinburgh are major hotspots too.
When you order a Custom Made map you choose your own centre point, whether you'd like an OS Explorer or OS Landranger map, choose a flat or folded map (they look great framed and on the wall) and add your own cover photo and titles. When we took a look at the most popular words used on the titles, guess what topped the poll? You've got it, 'map'! Proving the popularity of Custom Made as a gift, 'mum', 'dad', 'birthday' and 'house/home' all feature heavily too. And Britain's favourite pet, the dog, is the cover star of many a map.
Although you can choose between Explorer and Landranger, over three quarters of people opt for the OS Explorer map, which covers a smaller surface area. When printed out, the unfolded maps all measure 100×89 cm, and in total, we've printed 15 km2 of Custom Made map orders – almost enough to cover the 13 National Parks in England and Wales.

With enough Custom Made map areas created to cover the surface of Great Britain 532 times, we were curious to see whether anywhere hadn't featured on a map order. Up stepped Foula, the only inhabited part of Britain not to feature on a Custom Made map.
Just 12.95 km2 (about the same size as the city of Winchester), Foula is part of the Shetland Islands and is 172 km from the Scottish mainland. Although remote, there are over 30 permanent residents on the island, and it's renowned for wildlife, in particular birds. Surely prime to feature on a Custom Made map for a bird-loving visitor?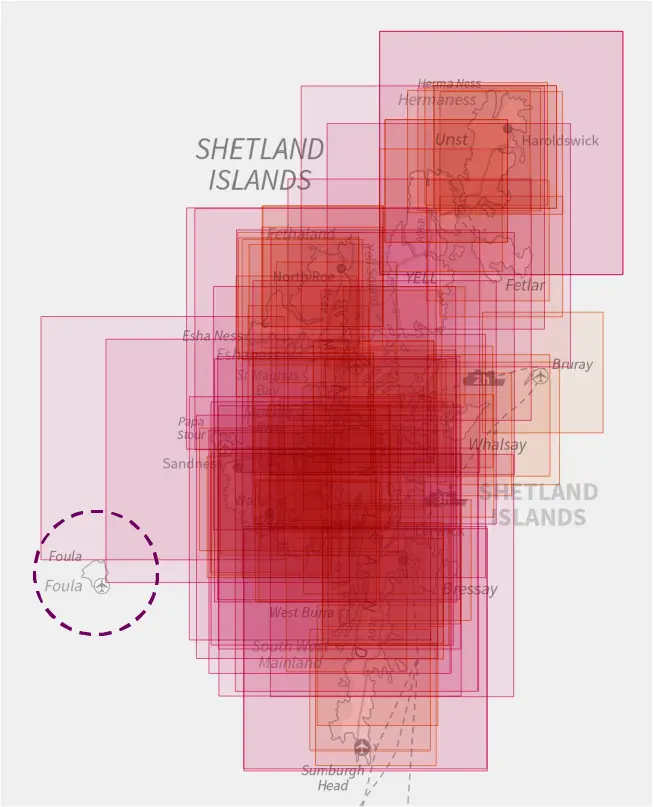 Custom Made maps in numbers
Custom Made maps have been available since February 2012
OS Landranger maps cover an area 40x40km
OS Explorer maps cover an area 20x20km
OS Explorer maps account for 77% of all orders
Total area covered by all map orders: 111.5 million km2, that's 532 times the surface area of Great Britain, or 3 times the surface area of the Moon, or nearly enough to cover Mars!
Amount of paper used for all map orders so far is 15 km2