Five outdoor tips to banish those Blue Monday blues
17 Jan 2022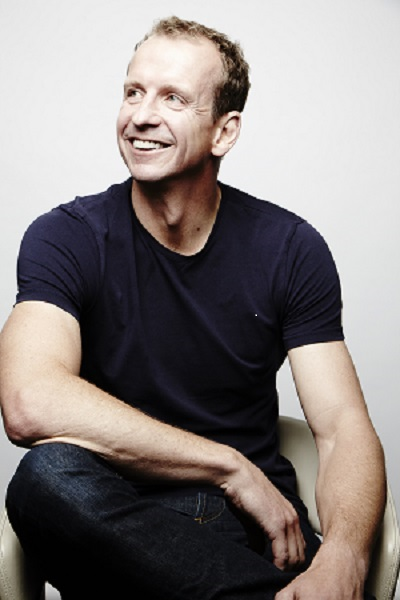 This week brings the third Monday in January (Blue Monday), described as the most depressing day of the year because of longer nights, colder weather, and the time New Year's resolutions are most likely to unravel.
So how can we keep these sinking feelings at bay?
GetOutside ambassador Professor Greg Whyte believes getting outside regularly is the key and has these five tips to keep spirits up at this time of year.
1. Make that first step
Without any shadow of a doubt the initial step is by far the most important. It really is about just stepping outside the front door. What I would impress on people is to just think about going outside with yourself and with your family or friends. Make it very social to start your transition to a more physically active lifestyle. At the very beginning you don't need to be out there for very long. Ten to 15 minutes would work on the first day and then progressively increase that gradually through the rest of January and February and actually by the time spring gets around you are already physically active and you get to enjoy the wonders of spring as the days get longer and the weather gets warmer.
2. Set very small steps and goals.
The most important thing is to think about activity in very small steps and set goals that are measurable. That becomes really important. Physical activity is a wonderful tool for that because what you can do is you can look at how many steps you have done, you can look at how far you have walked, you can look at the duration of time you have walked for. I think by setting small goals which increase progressively what we do in time is move to a more active lifestyle.
3. Socialising is key to mental and emotional health
What the pandemic has highlighted is the importance of social health and how socialisation is an incredibly important part of our lifestyle. We are social animals and the wonderful thing about walking and getting outside in the great outdoors is that we can do it as a community. So getting together with other people is a way we can improve our social health. That then drives improvements to mental and emotional health and that then drives improvements in physical health.
4. The outdoors is free, no matter where you are
The role of walking and being in the great outdoors is wonderful for mental and emotional health and importantly it is free. It is free at the point of delivery. Just step outside the door. You don't have to live in the countryside, you can do it in urban environments and you get the same benefits by being outside, both emotionally, mentally and physically.
5. Explore your local area or somewhere completely new
There are so many places that we can get outside. By far the best way to explore is to have a guide. Ordnance Survey maps which are now available on the OS Maps app electronically are a great resource just to get outside and explore. You can do that in the confidence that you know where you are going, you can track your route, you can follow pre-defined routes. And you can explore your local area.
Whenever I travel if I travel to a new city what I find is going for a walk or a run is a great way to explore a new environment. And I think many of us don't know as well the environment in which we live any more because we simply don't get outside enough.
So it is a wonderful way, whether its paper copy or using the app, that you can use as a fabulous guide to improve the quality of your walk, help you explore and improve your enjoyment.
Download OS Maps app to start exploring.