The GeoDataViz team's favourite maps of 2019
9 Jan 2020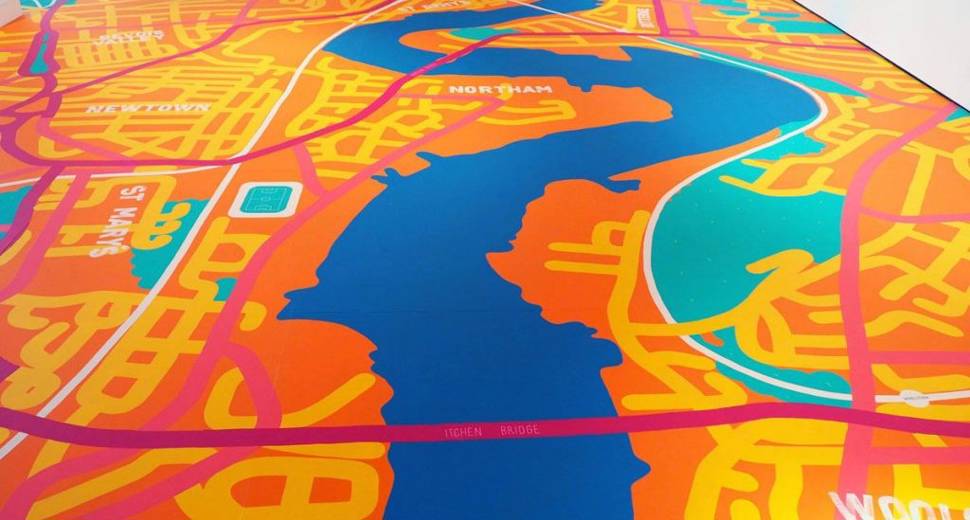 data visualisation
geodataviz
maps
Mappy New Year! 2019 was a great year for cartography, especially geo data visualisation. We loved seeing such amazing maps and visuals being produced by some very talented people, and the standard just seems to be getting better and better. Inspired by all the brilliant work we've seen, we thought we'd pull together some of our favourites. There are too many to include so this list is by no means exhaustive, but we hope you enjoy our picks.
Surfing Saco Bay, Margot Carpenter
Created by independent cartographer Margot Carpenter, this stunning map depicts Maine's Saco Bay. The detail is incredible, and we love how the map focuses on the bay's underwater topography and wave dynamics and how they fuel the bays amazing surfing conditions. There is also a beautiful compass rose that illustrates wave height and a visualisation depicting how bathymetry and waves create surf!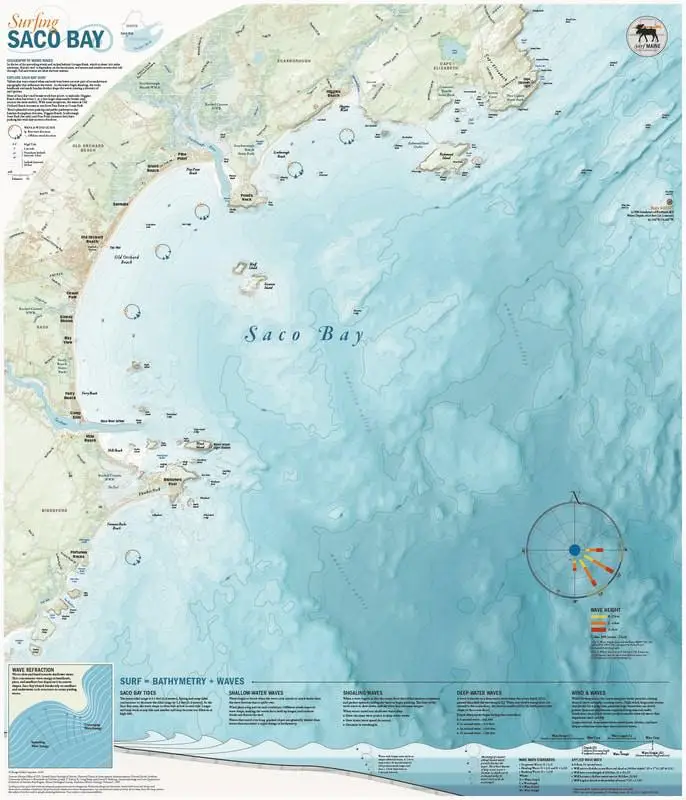 Make Your Mark, Nathan Evans
At the start of the 2019, local artist Nathan Evans used our mapping to create the Make Your Mark exhibition at the Solent Showcase Gallery in Southampton. A uniquely immersive experience, visitors were invited to walk around a giant map of Southampton and write down their memories of specific locations on the map. The map was painted onto the floor of the gallery and, during its 3 months on display, had over 1000 visitors. We had the privilege of seeing it finished and it was amazing to see how enthusiastic and engaged the public were in adding their stories to the OS map.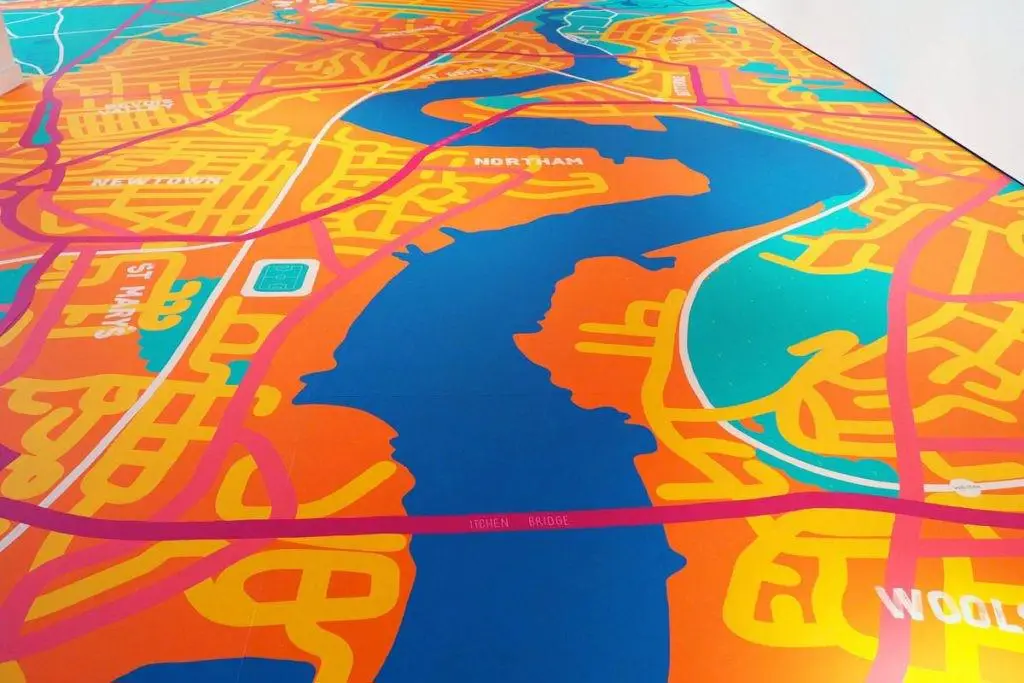 Mapping America's wicked weather and deadly disasters, Tim Meko
This set of maps were picked up by a number of top maps/data viz posts for 2019, and it's clear to see why. Made by Tim Meko for the Washington Post, each map of the United States depicts either floods, tornados, hurricanes, extreme temperatures, wildfires or lightning. Each map works in harmony with the next and all of them are designed to deliver only the information that is needed to tell the story. The maps are stunning and you can enjoy the full set here.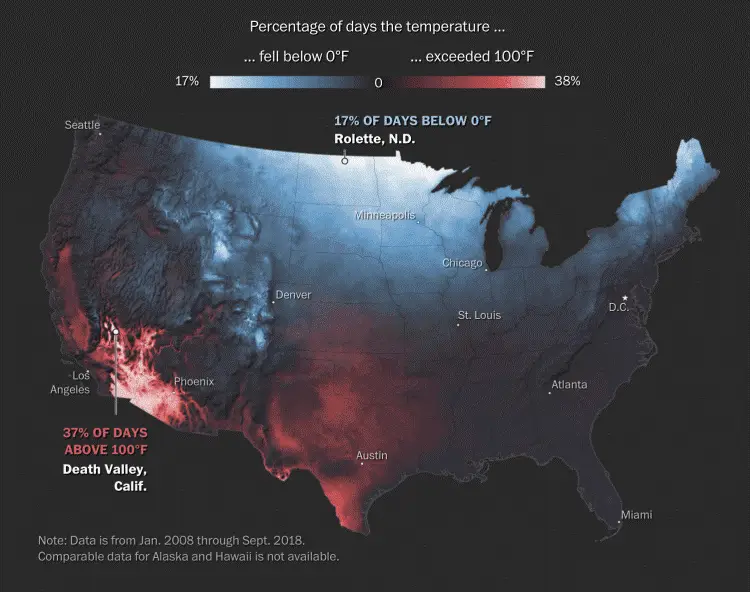 Streets of Gold, Europa Tech and Ewan Eason
The British Cartographic Awards were announced in September and amongst the winners were Europa Tech with their entry Streets of Gold. Made of 24 carat gold leaf, Streets of Gold is a 1.13m square map of Greater London made using OS OpenMap Local. The map is incredible and involved some painstaking printing methods to ensure the mapping detail aligned correctly. You can view the map in more detail as part of our GDV Gallery.
Threats to Sea Turtles in the Greek Oceans, Jonni Walker
Last year saw Tableau introduce vector maps powered by Mapbox. This led to a number of amazing interactive map dashboards, but none were more spectacular than Jonni Walker's stunning visualisation of Threats to Sea Turtles in the Greek Oceans. The colour palette used is perfect for this type of representation and the topography of the Greek Islands looks amazing. The choice of text colour and font beautifully complement the map and the interactive charts at the bottom are a great touch.
LEGO map of Scotland, Dan Harris
Maps and LEGO! What's not to love? Aside from being a Forward Planning Manager at the Cairngorms National Park Authority, in his spare time Dan Harris created this 3D relief map of Scotland entirely out of LEGO. Dan was kind enough to work on a guest blog for us – discover more.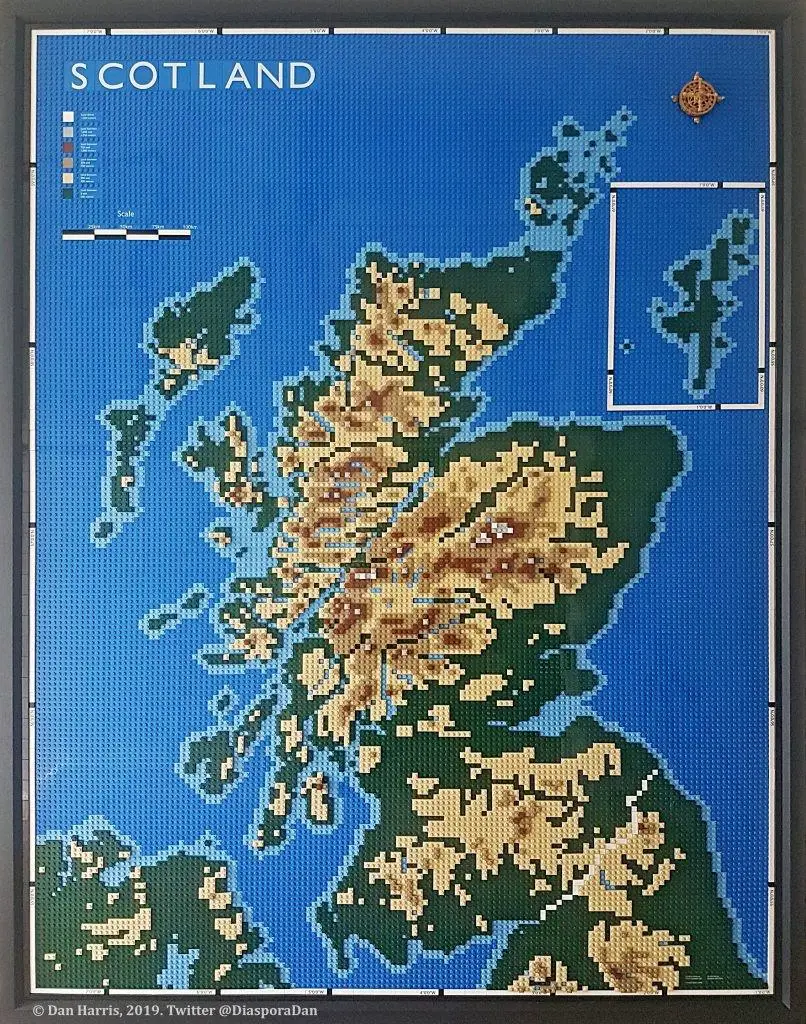 OS Moon Map, Paul Naylor
We had to include one of our own, although it was difficult picking just one. Made to celebrate the 50th year anniversary of the Moon landing, the OS Moon Map depicts the landing site of Apollo 11 at a scale of 1:1 470 000 covering an area of 1350km by 1000km. What made it even more special was that Buzz Aldrin enjoyed it too!
From the Britain's largest islands to national parks, discover our other data visualisation work on Flickr.
#30DayMapChallenge
If you're active on Twitter and a fan of maps, you may have seen the #30DayMapChallenge back in November. Started by Topi Tjukanov, the idea was to create a map each day of the month using a specified theme. The response was incredible and led to around 3400 maps being submitted. Inspired by this collection of maps, David Friggens has put together an excellent website where you can find out everything you need to know about the challenge as well as looking at the maps themselves – discover them now.
So there you have it, a quick look at some of our favourite maps and visualisations of 2019. Do you agree? Let us know your favourite maps of 2019 by tweeting us with #favemaps.