Our GeoDataViz team's favourite maps of 2020
22 Dec 2020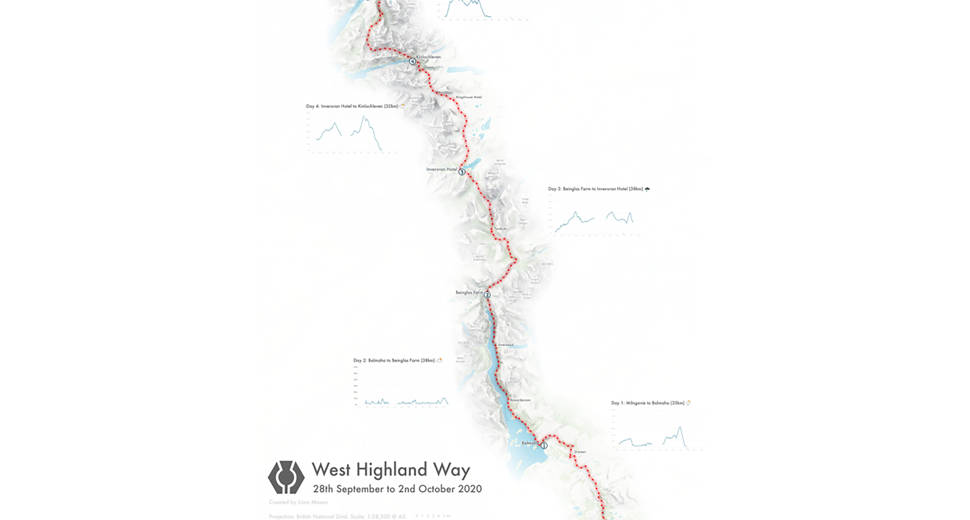 data visualisation
geodataviz
maps
In terms of news, 2020 has been an interesting year to say the least. We have seen a lot of maps, charts and data visualisations to support these news stories and, as you'd expect, the most common topics covered have been Covid-19 and the US Presidential race.
Here in the OS GeoDataViz team, we love how maps can draw you into a news story and keep you engaged as you scroll through the narrative. For the second year in a row, we've compiled our favourite geo data visualisations of 2020 (please note this list is not exhaustive!).
The first 3 entries to this year's list include maps and visualisations that have been made to report on a news item. Each story is important, but they are not related to Covid-19 or the Presidential race. We think it's fair to say these have been covered enough already this year, so for this reason we have chosen not to include any in today's list.
Time is running out to save the last of the world's rainforest, Bloomberg
This news story from the team at Bloomberg uses a range of maps to support its narrative. It's a chilling tale that charts tree loss in Brazil between 2000 and 2019 and the animated maps that are used to highlight the problem work magnificently. They are subtle and impactful with some beautiful labelling and annotation.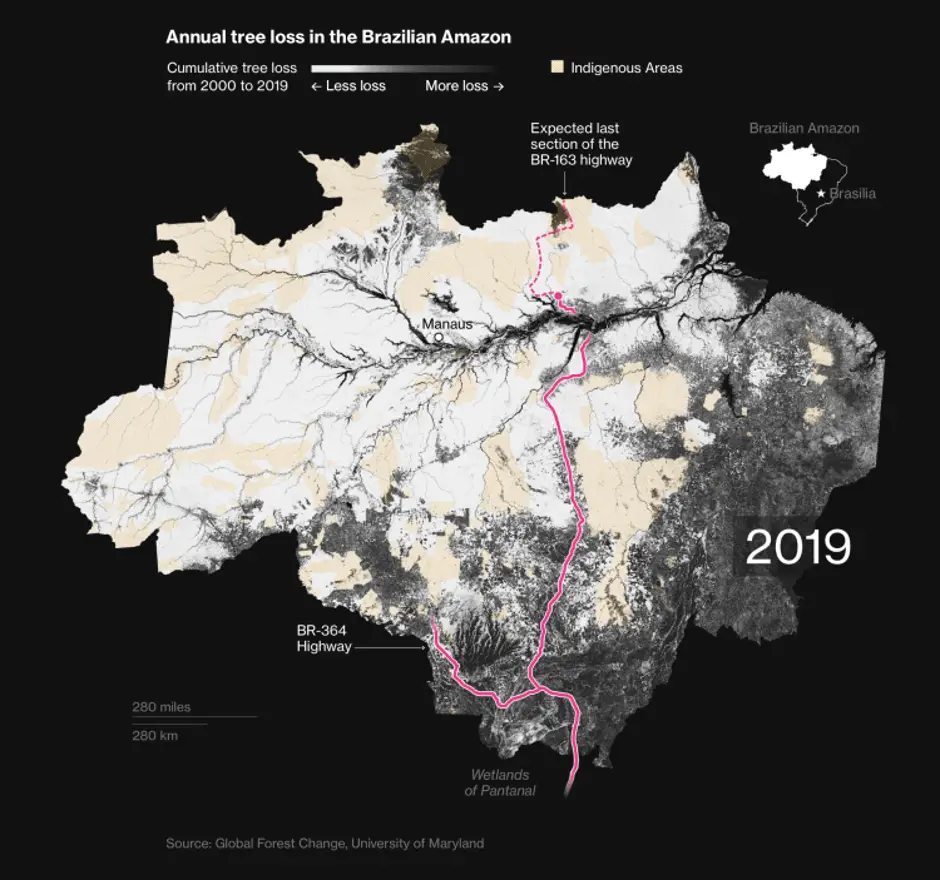 World's biggest iceberg heads for disaster, Reuters
Another news story, but this time from the team at Reuters. They have used a combination of maps and data visualisations to support the story of how the world's biggest iceberg (A68a) is on course to crash into South Georgia Island located in the Atlantic Ocean. The maps and graphics have been used superbly to show the scale of the iceberg and the path it is on as well as explain what the impact will be to wildlife if the iceberg hits.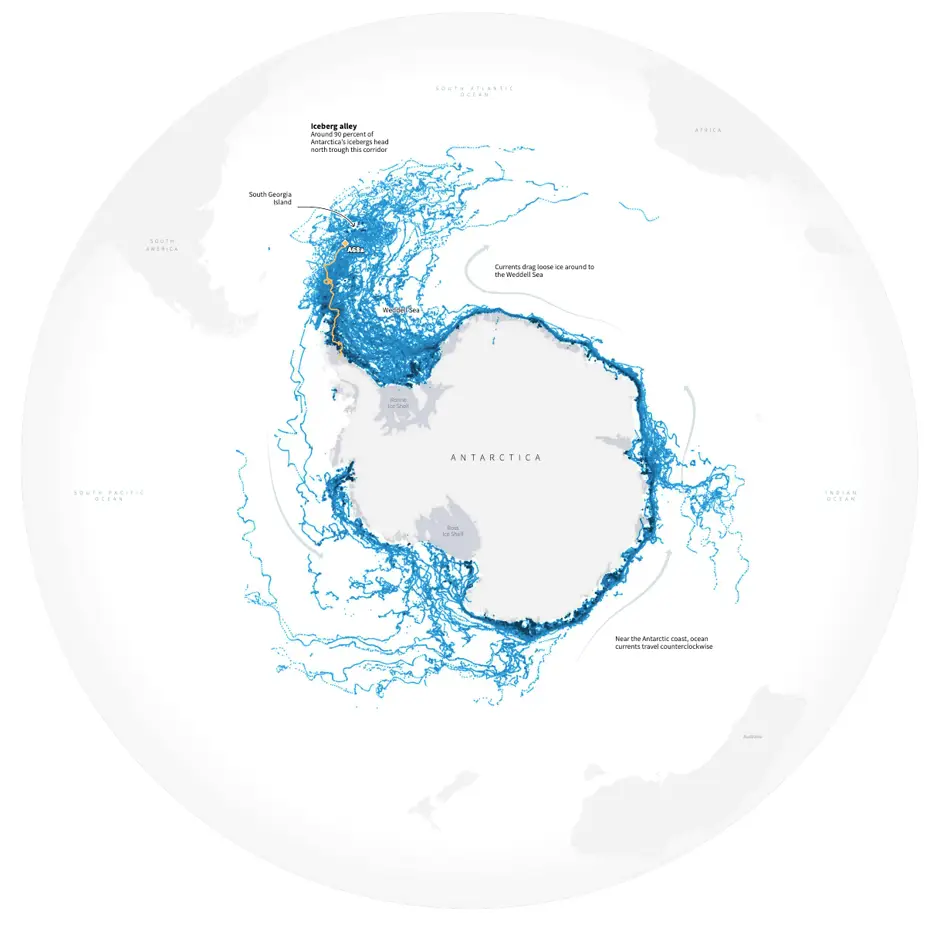 US fires smoke map, Steve Bernard (Financial Times)
The data viz team at the Financial Times produce some great maps and data visualisations, and this from resident cartographer Steve Bernard is no exception. Cartographers are often told to keep their maps simple, avoid unnecessary clutter and only show what's needed to tell the story. The simplicity of this map animation is what we love. It was made to support a story on how wildfires on the west coast of the US were affecting areas on the far east coast too. The animated plumes of smoke steal the show, but the monochrome US basemap complements it perfectly. The full animation and post about how it was made can be found here.
The last true wilderness – Antarctica, Jess Baker
West Highland Way, Liam Mason
I absolute love this personal map project from spatial analyst and cartographer Liam Mason. Back in late September Liam walked the West Highland Way, a long-distance route from Milngavie to Fort William in Scotland. To commemorate his walk, he created this stunning map which includes some beautifully depicted terrain and detailed cartography. He has complemented his personal journey with some graphs that show the time and elevation for each day and has even included some weather symbols to show the dominant weather.
Find out more about the map and how it was made via our Developer blog and a high res image of the map can be found here.
#30DayMapChallenge Day 28, Topi Tjukanov
The #30DayMapChallenge is the brainchild of Topi Tjukanov where the idea is to create a map for everyday in November using a specified theme. We absolutely love this and for 2020 the response was incredible – over 7,000 maps were made by more than 1,000 people across 69 countries. We decided to include one map from the challenge and agreed it was only fair if we picked something from the person who created the challenge himself. This year we lost one of the greatest football players, so we give you Topi's non-geographic (day 28) map of Maradona.
#carryingthecountry, Kieran Watson (age 11)
We thought we'd finish with the map our own Paul Naylor shared as part of the British Cartographic Society's #myfavemap campaign back in April. A hand-drawn map of the UK which was expertly created by 11-year-old Kieran Watson and shared via twitter. The map beautifully captures how the nation was feeling in response to all the amazing key workers that continue to support the UK through the Covid-19 pandemic.
So there you have it, a quick look at some of our favourite maps and visualisations of 2020. Let us know your favourite maps of 2020 by tweeting us with #favemaps.