Historic maps layer now available in Digimap for Schools
22 Apr 2014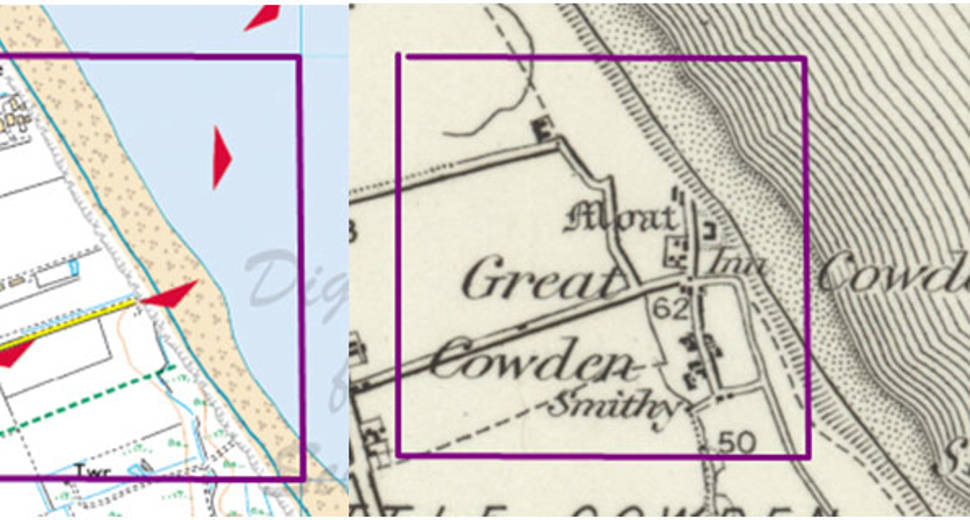 digimap for schools
schools
history
If you hadn't heard about it before, Digimap for Schools is a fantastic service available to all schools in Great Britain, giving teachers and pupils access to a wide range of our maps, from our most detailed dataset, OS MasterMap, to the famous OS Explorer mapping at 1:25,000 scale which is ideal for outdoor activity. Now Digimap for Schools has added a new historic map layer, extending its potential for use in schools across a wider spectrum of the national curriculum.
The new historic map layer features our maps from the 1890s and covers the whole of Great Britain. Teachers and pupils can overlay the historic maps over current mapping and compare changes in the landscape in their areas and beyond, including changes like those in Sandbanks, shown below.

This new layer in Digimap for Schools is an excellent resource for teachers and pupils of all ages, especially if they're working on a local history project. The historic layer is viewable against a range of modern map scales up to 1:10,000 scale. You can access the maps via a slider bar that allows the contemporary map to be gradually faded away to reveal the historic map. We're adding some new history and geography resources to accompany the layer, including looking at how coastlines have changed over the last 120 years. See the example below showing how houses have been lost to the sea.
The historic Ordnance Survey maps in Digimap for Schools have been scanned and geo-referenced by the National Library of Scotland. The maps were originally published between 1895 and 1899 as the Revised New Series in England and Wales and the 2nd Edition in Scotland. The maps are also available to the general public online here.
Digimap for Schools was developed by EDINA at the University of Edinburgh and since its launch in 2010, the service has been adopted by over 20% of secondary schools. The annual subscription costs just £69 for a primary school and up to £144 for a secondary school. Once signed up to the service, pupils and teachers using Digimap for Schools can save and print maps at A4 and A3 size (see below). The maps can be printed as a historical map, or combined with the modern map at different transparency settings as a merged image. The full set of annotation tools are available for use on the historic map, providing many opportunities to highlight changes.