How can OS data help with safe routing for HGVs?
3 May 2016
highways
os open roads
roads
The debate around safe routing for HGVs has been a hot topic for some time. A standard satnav doesn't contain the detailed information needed to route a HGV – giving the driver, or transport company, the height, weight and length restrictions that will avoid those all-too-common news items where vehicles become trapped under bridges or in tight corners in country villages.
Last year, Transport Minister Robert Goodwill MP announced a £3 million Department for Transport (DfT) and OS project to help create a digital road map giving the most detailed information yet to councils and emergency services. The new product would have the potential to transform how all levels of government maintain and improve roads by detailing information such as traffic calming measures and height and weight restrictions. Alongside this planned product, plans were announced for an entry-level open data version of the road map to be made available. So what's the latest on these products, and which product is best for those wanting safe routing for HGVs?
OS Open Roads
The entry level product was released in beta version in March 2015 as OS Open Roads. It's a connected road network for Great Britain. It contains all classified roads (such as motorways and A & B roads) as well as officially named unclassified roads. Users can view the road network at a 'high level' with generalised geometry and network connectivity; identify locations and pin information, such as incident or accident hotspots and share the information with those who need to know.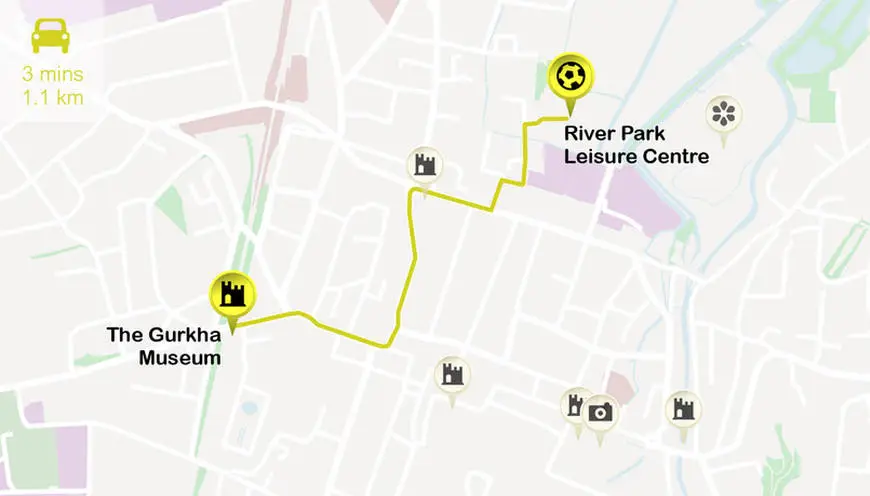 OS Open Roads does not include routing information that would benefit the safe routing of HGVs, it is essentially a simplified version of the linear aspect of the new OS MasterMap Highways Network. We're planning on releasing the full version one of OS Open Roads this autumn.
OS MasterMap Highways Network
This is the new product with the potential to transform routing for HGVs. Version 1 of the OSMM Highways Network was made available last month to OS Licensed Partners, business customers and PSMA and OSMA members under the Data Exploration Licence. Under the licence, users can evaluate the data and explore potential uses and commercial opportunities. Following this evaluation period of the beta data, we plan a full release of OSMM Highways Network later in the year.
OSMM Highways Network (Version 1) is one authoritative single view of the whole road network in Great Britain. It combines GeoPlace data on the National Street Gazetteer and the Trunk Road Street Gazetteer from local authorities, Highways England and other government departments in England and Wales with geometry.
It includes the Unique Street Reference Number (USRN), along with road network geometry and routing information; road name, numbering and maintenance responsibility as well as additional street data. It also has up-to-date navigation information, rights and restrictions, and additional information about the road from the relevant authority.
This is version 1 of OS MasterMap Highways Network, delivering on the project announced with DfT. Features planned for future releases include cycle routing, paths, rights of way, more detailed motorway junction information, tunnels, and road widths.
Height, weight, width and length restrictions in OSMM Highways Network will help routing for vehicles – benefiting HGV drivers and transport logistics companies and ensuring they will be able to use the most suitable route for their vehicle.