How OS data is supporting business and government
21 May 2021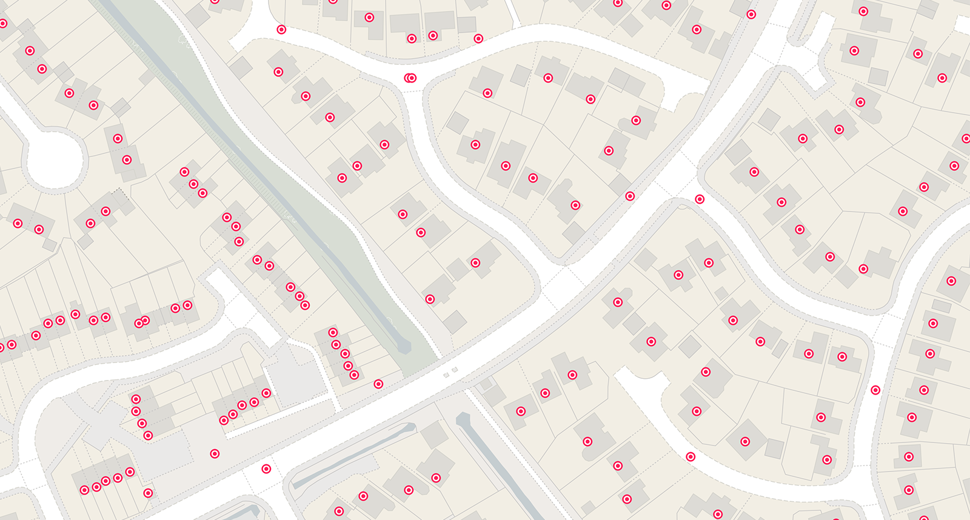 Now more than ever, location data is vital.
From government initiatives at both local and national levels to underpinning many public services, geospatial insight is invaluable. It's also increasingly being used across many different business sectors, helping organisations of all sizes grow and innovate in a time of rapid change, from start-ups to large corporates.
So, how do you get the best from location data? Covering a range of sectors and themes, here we've highlighted five recently published customer examples that detail how OS data has helped organisations throughout the Covid-19 pandemic.
Responding fast to save lives
Whilst the London Ambulance Service has utilised our AddressBase Premium data for years, they only have it for their own area. Throughout the Covid-19 pandemic, the service took overflow calls from other regions to support their colleagues. As a result, they needed a way to verify addresses out of their area quickly and accurately.
Accessing the OS Places API through the OS Data Hub enabled them to have AddressBase Premium data for the whole of the UK.
Loading and managing AddressBase Premium data for a large area is time consuming and takes up data storage. The OS Places API requires no downloading or storage and contains up to date addresses for the whole of the UK. Therefore, London Ambulance Service was able to implement OS Places API into their system for out of area address look ups, simply by entering a character prefix with the address search.
Find out more about how OS Places API helped their response.
The art of recovery
The impact of Covid-19 has been huge on the arts sector, so understandably Arts Council England (ACE) wanted to measure the impact of lockdowns on their funded venues across Great Britain.
As an OS partner, Landmark Information collaborated with ACE to investigate this for them. Using the OS dataset Points of Interest, they looked in to addressing for more than 4,000 permanent cultural sites funded by ACE and added every attribute each site contains such as bookshops and cafés.
Discover their findings and watch the video.
Changing the landscape of land management
To utilise the land across Britain's countryside in the most sustainable way and to help decision makers choose between competing priorities, data needed to be bought together using technology and shared in a simplistic way.
Supported by our most detailed dataset OS MasterMap, the Land App is an admin tool for the British countryside that offers context and insight for stakeholders such as estate managers, environmental consultants and land agents.
Read about how this technology supports land use decisions or find out more in this video.
Delivering precision and speed (along with fruit and veg!)
Whilst Addresscloud support businesses such as Riverford in their home delivery efforts, the pandemic led to an increased demand for accuracy. As an OS partner, Addresscloud used OS Open USRN data alongside OS AddressBase to introduce kerbside location accuracy for every property in Great Britain.
In doing this, they streamlined the delivery process for Riverford was streamlined and enabled the drivers to more efficiently deliver food to 80,000 homes a week throughout the pandemic.
The right care in the right place
To pinpoint the mental and physical health service needs across East Cheshire, the Cheshire and Wirral Partnership NHS Foundation Trust gained key insights from OS location data.
By using the OS VectorMap District and 1:250 000 Scale Colour Raster datasets, the Cheshire and Wirral Partnership NHS Foundation Trust were able to model the mental and physical health service needs across East Cheshire.
With this data, they were able to map their clients' locations then compare this to service delivery locations and facilities such as care homes. Around 100 maps were produced, identifying potential gaps in types of service provision.
Access to OS data has never been as simple
From OS MasterMap to the iconic 1:25 000 scale leisure mapping, you can get direct access to a range of world leading datasets via the OS Data Hub.
The OS Data Hub allows users to download data or work with the data via a suite of mapping APIs – discover it today. Explore our case study finder to see more of the great things our customers are doing with OS data.