Mapping for Emergencies – Toddbrook Reservoir
19 Sep 2019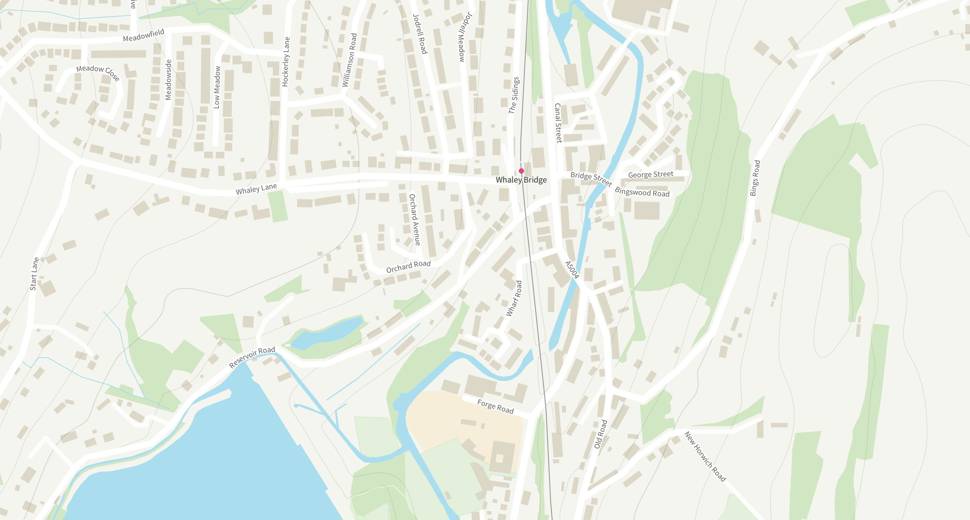 flood risk
mapping for emergencies
public sector
Whaley Bridge
On 1 August 2019, a major incident was declared at Toddbrook Reservoir in Derbyshire. Several days of heavy rain had resulted in high volumes of water flowing over the spillway, partially dislodging concrete slabs.
Spillways are structures that either form part of a dam or are found just beside one. When a reservoir is full, they are used to pass floodwater safely and in a controlled way over, around or through a dam.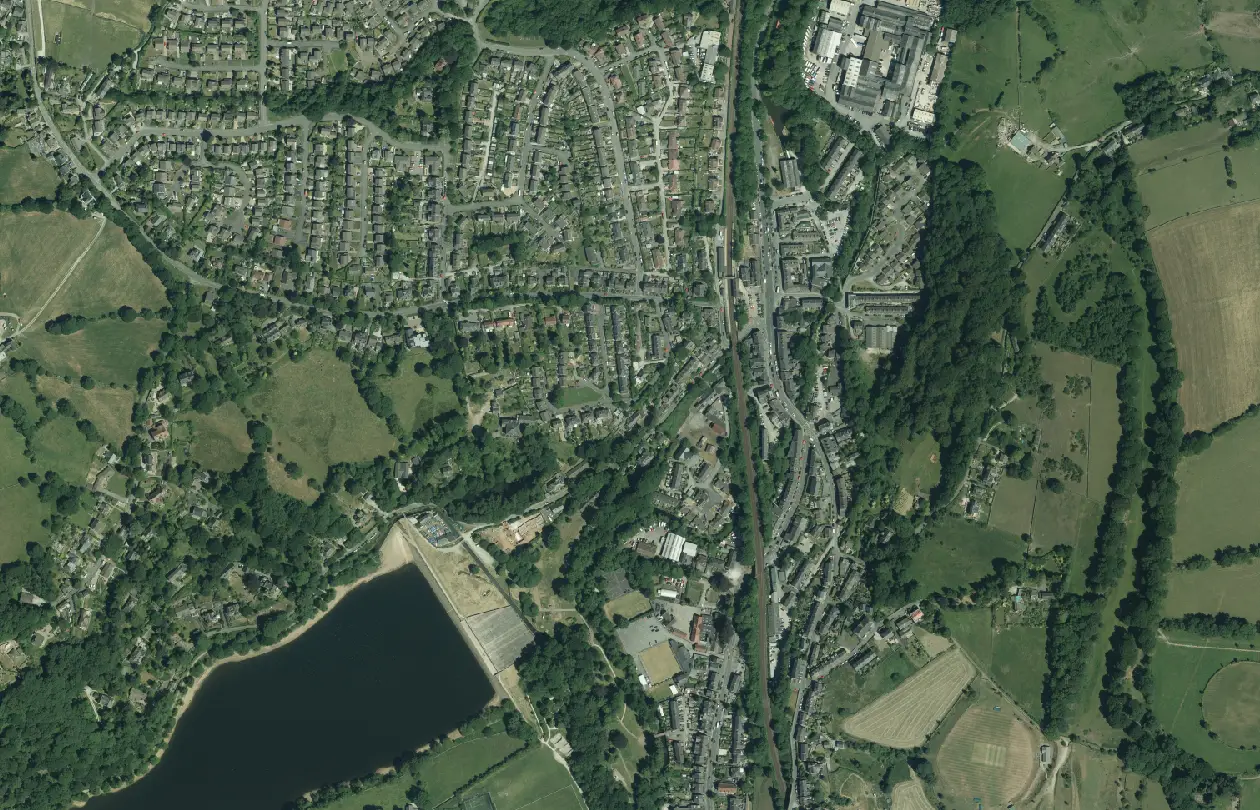 The Environment Agency (EA) issued a severe flood warning indicating a 'danger to life' and Derbyshire declared a major incident, with approximately 1,500 residents evacuated from the nearby village of Whaley Bridge.
High-volume pumps were deployed to lower the level of the reservoir to reduce the pressure on the dam. The RAF deployed a Chinook to drop 400 tonnes of aggregate onto the affected area.
The impacts of the flood extent in the event of a failure of Toddbrook Reservoir reached into Stockport, and Greater Manchester declared their own major incident at 17:15 that evening.
Geographic Information was pivotal to the response. It was used to identify properties within at risk areas and develop robust evacuation plans in the event of a breach. Analysis of such a large area is a complex task and Greater Manchester called on the support of OS to perform this work remotely, enabling them to prioritise their resources where most needed.
We offer our Mapping for Emergencies (MfE) service to support the resilience community. Primarily aimed at emergency services, local authorities and NHS bodies, our MfE service provides geospatial support during any emergency or major incident whether it's responding to natural disasters or security threats (all under the Civil Contingencies Act 2004).
James Wardroper and Matthew Ricketts are two of our technical consultants who often work with local resilience teams across England and Wales to demonstrate how our geospatial data can help in emergency planning. Their expertise was called upon over the duration of the response.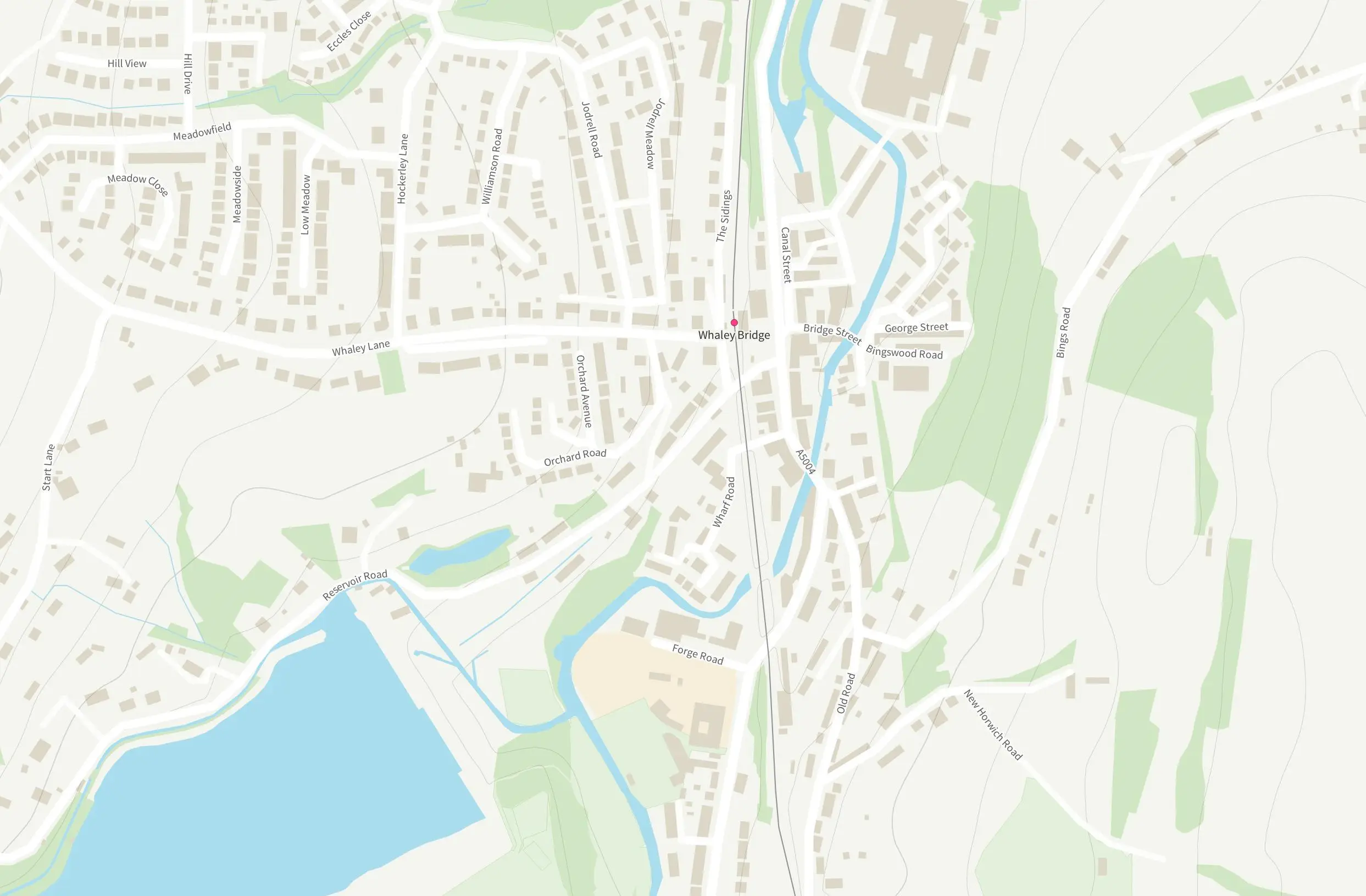 The MfT team was contacted by the Civil Contingencies and Resilience Unit (CCRU) from Greater Manchester Authorities on Saturday 3 August, commissioning a series of tasks to support decision making at the Greater Manchester Strategic Co-ordinating Group (SCG).
CCRU needed analysis of the flood extents, with outputs detailing residential and commercial properties as well as sites such as transport and medical. OS Mastermap Sites, Points of Interest® and OS Addressbase Premium were used in this work. Outputs were provided as shapefiles and spreadsheets for use in third party platforms. They were filtered by local authority boundary to provide specific outputs for both Derbyshire and Greater Manchester.
Following the CCRU request for information, Derbyshire Local Resilience Forum (LRF) requested the same outputs as above in order to provide a quick and accurate tool to compare the GIS data and mapping that we had created in house, for assurance purposes. Derbyshire LRF was grateful for the speed of response to this request, as the level of risk was ever changing as the water levels were reduced.
We're glad to have been a part of the solution to the Toddbrook Reservoir incident. MfE is a service we wish didn't have to exist, but unfortunately emergencies happen. We're honoured to be able to support Great Britain's infrastructure.