Maps join adult colouring in
24 Aug 2015
Unless you've been under a rock for the early part of 2015, you'll probably be aware of the latest craze, adult colouring in. It's possible that, like me, you've jumped on the craze and discovered the unexpected relaxation benefits of gradually colouring in a detailed drawing. It isn't just a UK craze, it's sweeping the world, as The Guardian reported: "Five of Amazon's top 10 last week were adult colouring-in books, as were six of Brazil's top 10 non-fiction list. Last year in France, the combined colouring-in industry sold 3.5m books."
With the growth in technology and social media meaning we are all available 24/7 and spending increasing hours of the day looking at screens, some time out spent colouring in can be hugely beneficial. There does seem to be some science behind the trend with numerous psychologists admitting that when it comes to relaxation, colouring has surprisingly scientific results.
When we're running around at work or home making decisions and solving problems, we use beta brainwaves, which take up a lot of mental energy. The brain can't sustain this mode, it would be like keeping up the speed of a 100m sprint for a prolonged period. We need to slow down to a mental jog and use alpha brainwaves instead. Some people find it hard to slow down, but activities like colouring can actually help put the brain into alpha mode. It gives the brain something simple to focus on.
Where does map colouring in fit in?
Some say that symmetry and heavily patterned images are more appealing to the brain, and it was this thought, combined with our usual #ThrowbackThursday quiz featuring historic black and white maps, that started us thinking about colouring in maps.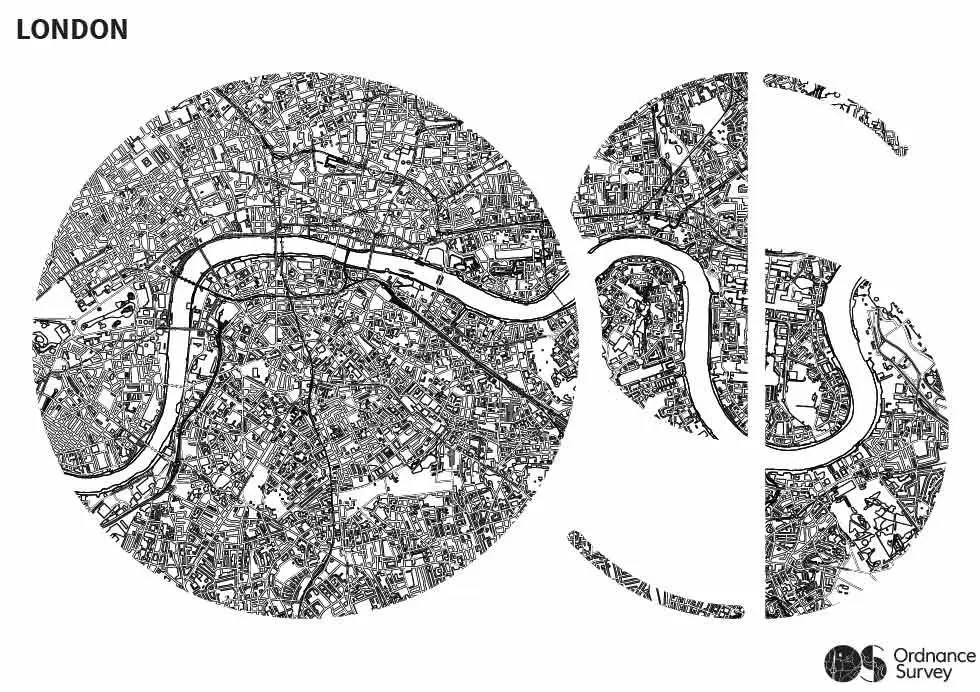 We regularly hear from OS map fans who can happily spend hours poring over maps and planning new adventures and we wondered whether that activity might produce similar alpha brainwaves. The networks of roads, rivers and buildings that form the towns and cities of Britain make some complex and detailed patterns – and surely it could be fun to colour them in too?
We've customised some extracts of our OS OpenData products to create a perfect adult colouring in environment. From the regimented layout of Milton Keynes to the curves of the River Thames through London, we've picked a range of areas around Britain. We've used OS VectorMap District (VMD) and OS Open Map – Local (OML) to create the colouring in maps. Our Carto Design team stripped all of the street names and colour from the map to create a blank canvas ready to be coloured in.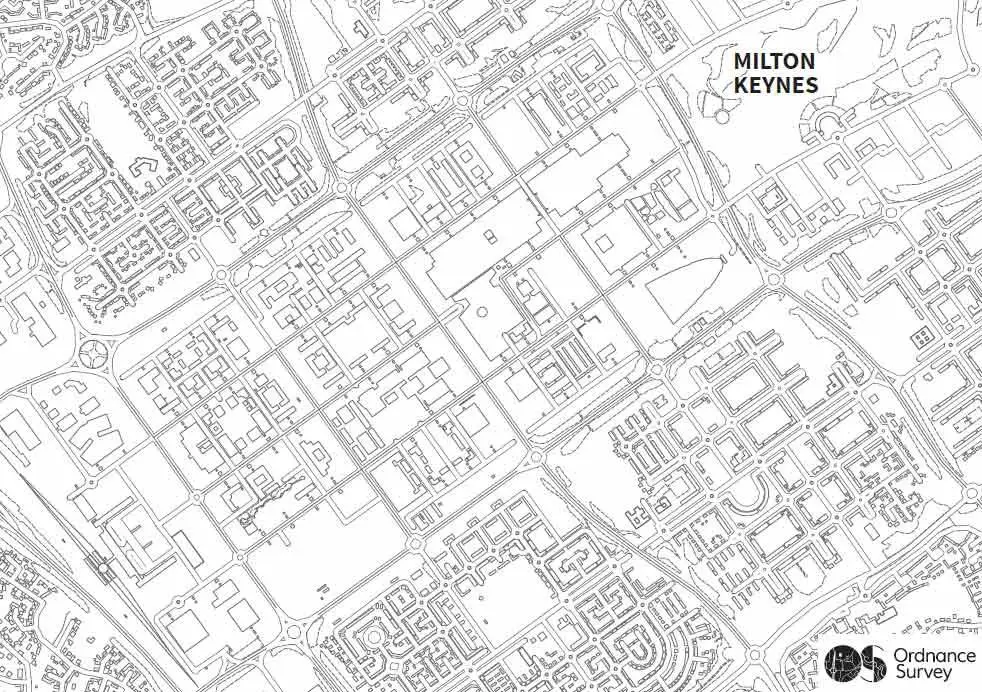 Try your own map colouring in
Will you go for an abstract design or try to restore the maps to their original state? Download and print a copy off from our GetOutside website and then share your results with us!