Meet the team: Alina Piotrowska
29 Sep 2020
data
developers
meet the team
Continuing our OS Developer content and adding to our series of blogs introducing the people that make up OS, our Associate Data Management Specialist Alina Piotrowska shares a day in the life of a data steward…
When did you start at OS?
I joined OS back in May 2019 as an Associate Data Management Specialist in the Data Management and Requirements team. A large part of my role is to care for our data and to make sure it is meeting customer requirements.
One of our data principles states that OS data 'is cared for'. This means we treat our data as though it is our own; protecting and nurturing it. We recognise it as a valuable asset, look after it and ensure it gets the time, resources and prioritisation it needs. We do this to ensure that it delivers our outcomes.
What are you working on right now?
As we deal with a lot of geospatial data, we split our data into themes. Themes are a way of grouping data into manageable chunks. OS data themes are based on the UN-GGIM Global Fundamental Geospatial Data Themes.
Each theme is looked after by one or two data management specialists. With support from our brilliant data architects, we understand how the data was created, why it was created, what products and services it appears in and how the data flows through internal systems.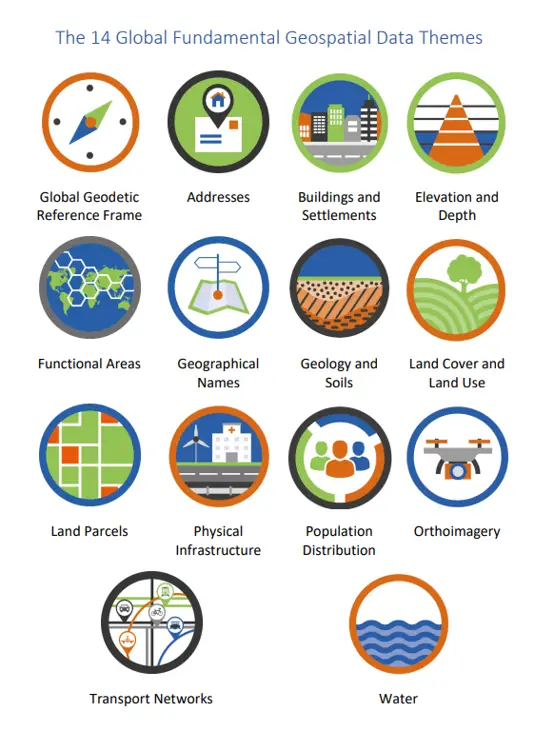 What is your favourite part of your job?
Collaboration is key to my role and something I very much enjoy. Taking part in customer engagement with product managers is a great way to directly hear from customers and ask specific data-related questions where appropriate.
Based on what we have heard from customers, we create data requirements, for which we consider standards and governance as well as existing systems and processes to finalise what the data ask is. This can require workshopping ideas with other colleagues and with the customer to make sure we are answering their business problem.
How else do you care for data?
We provide a "voice for data" across the organisation as we collaborate internally. We ask questions like "if a change is made on this feature in this database, will it have an impact on any other area?".
We investigate data issues and provide reports on impacts of fixes. We work with our operations service delivery team so we can hand over the requirements and they can develop a specification to build the data that has been requested. We also work with the operations quality management team to check our data is meeting the requirements.
We attend external meetings and workshops linked to our data theme to make sure we are up to date with latest thoughts and use cases.
What are you excited to work on (or continue working on) in the future?
We constantly listen to customers directly and indirectly (via colleagues) to look for data improvements and opportunities to add value. We look after the data to make sure it is up to standard and available to use in multiple applications. We look for innovative ways for data to be used and make sure we create data that is fit for purpose.
Seeing our data requirements come to life through the delivery of the PSGA in the next few years will be a great achievement.
Our team's mantra seems to have become "Think customer, think data". As data becomes more prevalent across many roles and sectors, we can't think about data without involving the customer.
Stay up to date with our #OSDeveloper content by signing up for our newsletter.