Meet the team: Kim Hadley
11 Jul 2019
AI
customer experience
meet the team
Continuing our series to introduce you to the wonderful people at OS and give you a glimpse of the variety of work we do, meet Kim Hadley. As our Customer Experience Manager, here she discusses her role and her passion for championing the customer…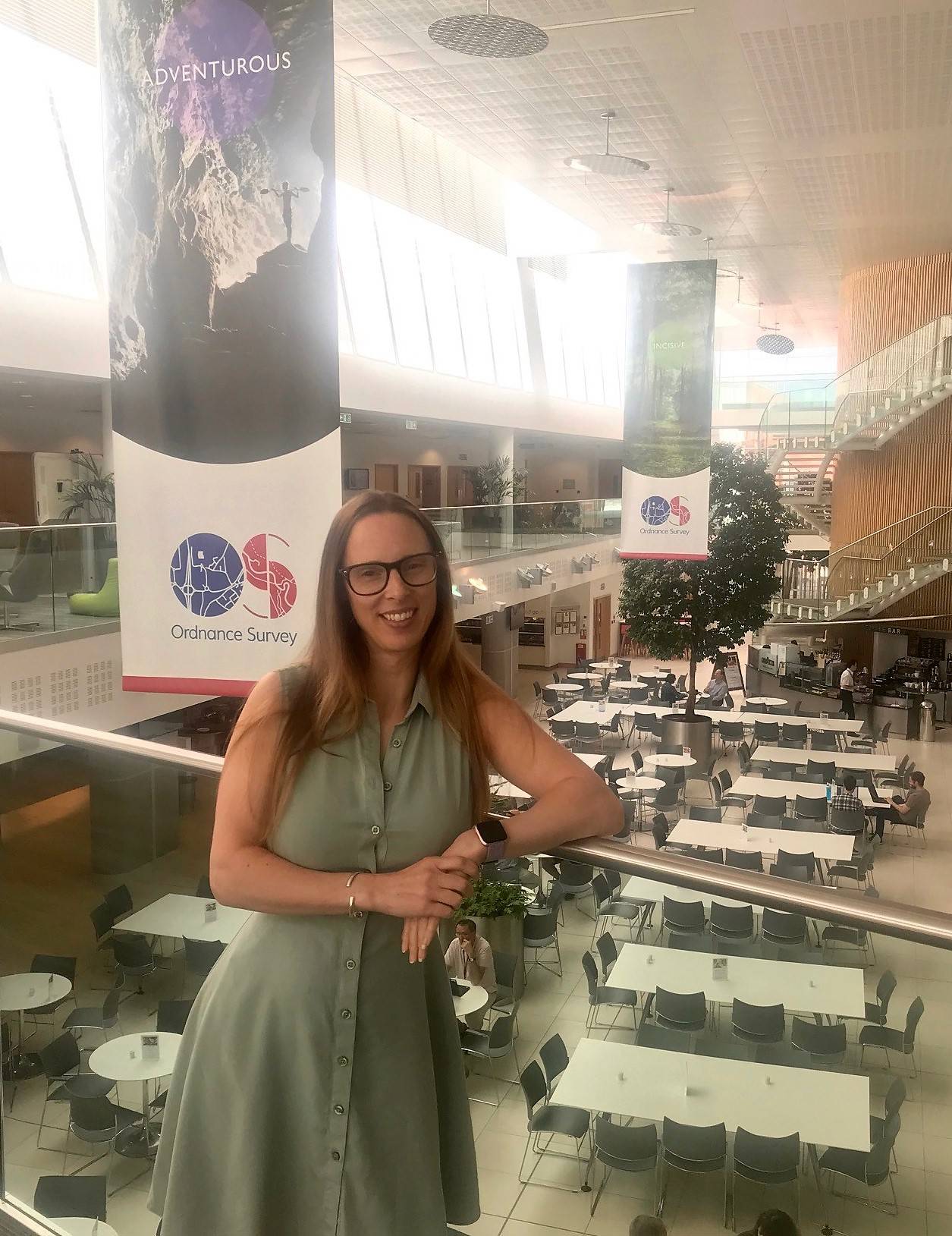 How long have you worked for OS?
I started in March 2018, so almost a year and a half now! I couldn't help but apply for this job because I knew the scope of the job role was such a big opportunity.
Can you describe your working day?
Aside from all the usual admin, most days I am project managing our customer experience improvements. I really enjoy how my role will almost always involve other departments; it makes every project that much more interesting!
What are you working on right now?
I am currently collaborating with other departments to improve the OS MasterMap customer experience. We are using tools and techniques such as customer journey mapping and service blueprinting to ensure we design the right service to support our products and services. I am also looking at the customer's contact touch points on our website, I am putting myself in their shoes so I can learn what works and what could be developed.
Additionally, I am excited for the customer experience team to be leading on the LiveChat project and to be exploring the use of AI to serve our customers.
What is your favourite part of your job?
OS is truly a great place to work. I really like the innovative and collaborative approach the company has and how we all live by our values.
In terms of my role, I love being able to champion the customer.
What is your OS highlight?
National Customer Service Week was definitely a highlight for me. I arranged activities for each day varying from managerial staff listening in on customer service phone calls to looking at improving our digital accessibility.
I am also involved in the running club here at OS and it was amazing to be part of RED January. As well as promoting wellbeing, it was a lovely opportunity to meet more people at OS – there's quite a lot of us!
What are you excited to work on (or continue working on) in the future?
As it is informed by the customer journey, the output of OS MasterMap is something I look forward to seeing. I am excited to be able to embed LiveChat as part of our multichannel offering and in doing so facilitate a more convenient way for customers to get in contact with us. We will have a new website going live in the upcoming months which will improve our overall customer experience.
Additionally, the exploration of incorporating AI is on our horizon… so watch this space!