Meet the team: Lisa Allen
15 Nov 2018
CDO
data office
Geo6
geospatial
meet the team
Continuing our series to introduce you to the amazing individuals within OS and showcase the variety of work we do, meet Lisa Allen. While Lisa is relatively new to OS, she has already made her mark. Here, she gives us an insight into her role in the OS Data Office and how she gives our data a voice…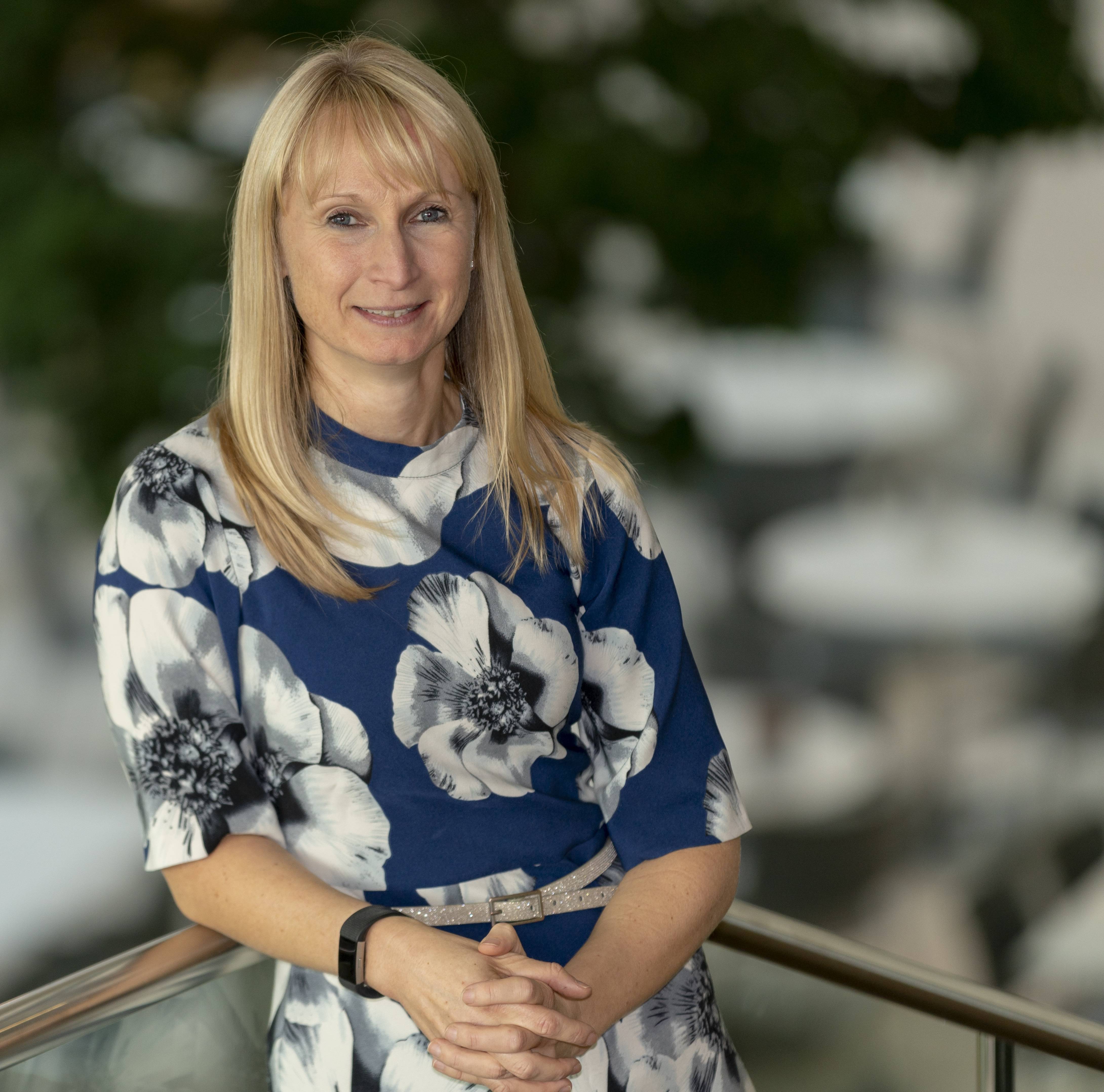 How long have you worked for OS?
I am a newcomer to OS as I started in April this year. Before I joined I worked across Government on projects such as the Defra Open Data challenge and preparation for the Data Protection Act 2018.
What is your role?
I am the Head of Data Management and Requirements. Being part of the new data office and working for OS's first Chief Data Officer Caroline Bellamy was an exciting prospect I could not turn down!
Can you describe your work within the data office?
I give the voice to the data, making sure any of the work we do gives the users the data they need. My team are akin to data planners as they translate the user requirements into data requirements. This makes sure that what we collect or create delivers for the user. For example, if a user requests data on building access, we will ask questions about the type of access (is it for wheelchairs, cars, fire exits etc.). By asking questions we narrow down exactly what is needed. The importance of our work can't be underestimated; we are a fundamental first step for any data project saving time and money. By doing the upfront thinking we give users what they need. This means we are involved in lots of discussions.
What are you working on right now?
My team and I are working on the OS Geospatial Data Discoverability project. This is part of the Geospatial Commission's work to unlock the value of geospatial data. We are working across what's called the Geo6; the six organisations stated in the Digital Land Review. Alongside ourselves, the other five organisations are the British Geological Survey, Valuation Office, Coal Authority, UK Hydrographic Office and Land Registry.
Together, we are working to improve the discoverability of data from our organisations. This project aims to make it simpler for various data sets, across different organisations, to be found, accessed and shared quickly and easily. This is important to support users both in the Geo6 and those externally to create new insight and innovation.
What is your favourite part of your job?
While I have many favourites, if I had to narrow it down I would say the people and the data. I work with amazing people both internally and externally. Their enthusiasm is infectious, and their knowledge is unsurpassed.
The data we hold in OS is fundamental to the UK. Everything happens somewhere, so it is vital our data meets the needs of our many varied users. From our military history where we collected data for maps to now where that data must be fit for such things as data analysis, our evolution is fascinating. This makes it a very exciting place to work.
What is your OS highlight?
I've not been at OS very long, but I've already given my first presentation to other data professionals about our work. It was amazing to see so many people engage with location data and realise how it has played such an important part in the UK's past and how it will continue to do so.
What are you excited to work on (or continue working on) in the future?
I'd have to say the Geo6 Data Discoverability project. It is excellent to collaborate and see what value we can unlock by working together. We are working in the open as we want to tap into the many users and technical people who have views on our work. If you want to know what we are up to, follow us on Twitter and check for tweets under #Geo6.
So, still think we're all about maps? Meet the data office team and discover new opportunities at our recruitment open event on 28 November.