Meet the team: Louise Weale
30 Mar 2021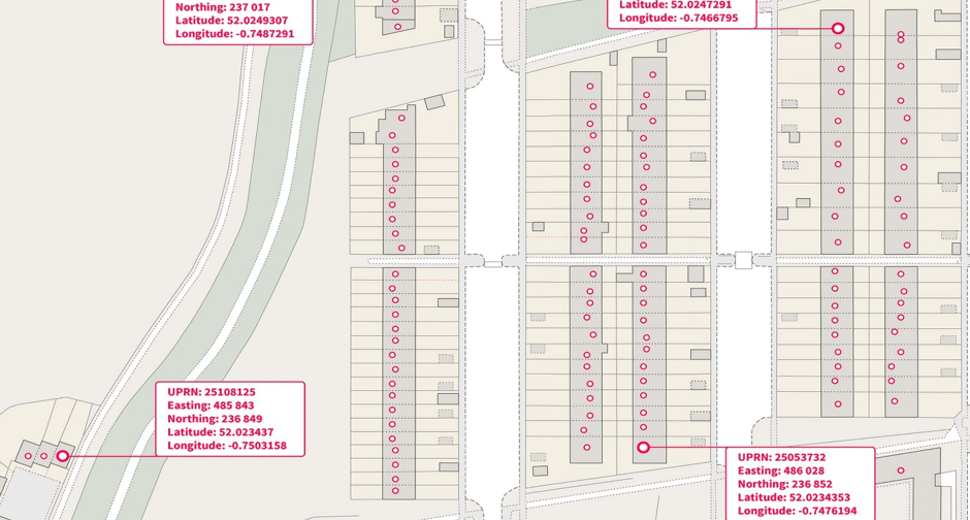 As part of our series introducing you to the individuals within OS, meet Louise Weale. As a Product Manager, she discusses everything from public sector to UPRNs...
How long have you worked for Ordnance Survey (OS)?
I joined OS in August 2020 as a Product Manager in the National Mapping Services Development Team. I was previously working in the Land and Property sector, specialising in data licensing and PropTech.
Can you describe your working day?
A significant part of my role is developing new data propositions for the public sector, so my days are spent talking to our customers and my colleagues at OS to understand their challenges and how OS can help solves them with new and evolving propositions. As you can imagine, the vast majority of that is done via Teams or Zoom at the moment!
What are you working on right now?
Right now I'm working on a number of projects, one of which is focused on UPRNs and looking at their future role in the property market.
What is your favourite part of your job?
The variety! I'm very fortunate that I get to work on products across such a breadth of projects. So far, I've worked on propositions in the housing and planning sectors, intelligent mobility, and coastal mapping. It has been a steep learning curve and there have been days when my head has been spinning, but it's been thoroughly enjoyable.
What is your OS highlight?
This is going to sound strange, but it's actually visiting the office! I started at OS during the lockdown and have had a just a couple of opportunities to visit the office and meet colleagues in person. I look forward to a time when I can get back into the office and meet more of them.
What are you excited to work on (or continue working on) in the future?
UPRNs! I was excited to read the recent open letter from many leading bodies in the residential property sector, urging the uptake of the UPRN.
Even before joining OS, I was aware of the use cases that the Open UPRN could unlock in the property sector and positive improvements that it could make not just in the residential property space, but across the entire property lifecycle. I have been thrilled to be able to participate in evaluating how OS can support the market in its adoption.
The first barrier to adoption is unquestionably awareness. What is the UPRN and how does it work?
To that end, here I've compiled a brief set of starter FAQs answering some of the questions that I've seen raised in the response to the industry letter.
What are UPRNs?
A Unique Property Reference Number (UPRN) is a unique numeric identifier for every addressable location in Great Britain.
An addressable location may be any kind of building, residential or commercial, or it may be an object that might not have a 'normal' address – such as a bus shelter or even a pond.
Comparisons are often made with other unique identifiers such as national insurance numbers, or computer IP address which identify individuals or computer terminals.
UPRNs are created by Geoplace, a public sector limited liability partnership between Ordnance Survey and the Local Government Association and are allocated by Local Authorities and Ordnance Survey.
Once one has been allocated to a property or object, it is not changed throughout the lifecycle of the property.
Why use UPRN rather than an address?
In short, addresses can be unreliable and inconsistent. There may be differences in the way an address is recorded, errors caused by typos or a homeowner may assign a house name which is later removed or changed. This poses several challenges, particularly when you are trying to compare or match addresses between systems, something as simple as a misplaced or missing comma can introduce unreliability.
This is where a UPRN comes in. A UPRN never changes, once assigned to an address it will persist throughout the lifecycle of the property. As a single, persistent, unique identifier, it removes any confusion and ensures that all parties are referring to the same property.
Why use UPRN and not HMLR title numbers?
Title numbers are for the registration of land not addresses. Although in some cases the title number may be associated with a single addressable location, in many cases there is likely to be a number of addressable locations associated with a single title number.
In some instances, this can lead to multiple title numbers for one address for example where an addressable property has solar panels on its roof, or in some cases there is no title number for an address at all. Additionally, not 100% of land is registered in Great Britain so will have no title number but will have a UPRN.
What are other benefits of using UPRNs?
Have a single, clear, authoritative identifier delivers several key benefits:
Verify the identity of a property: we've seen that Addresses can be unreliable, but a UPRN allows you to verify the identity of an addressable location, giving you confidence that each interested party is referring to the same property
Link Multiple Datasets together: large amounts of data exist relating to individual addressable locations, but often this data is held in silos. Adding UPRNs to data allows for datasets to be linked together, matching records together from multiple sources and databases. More data can be reference more quickly (UPRN and USRN linked data | GeoPlace LLP)
Provide a basis for analysis: once databases containing UPRNs can be linked together, organisations can perform better and more efficient analysis on that data and deliver more confidence through data driven decision making.
Share data: using UPRNs means that data can be shared between departments or organisations, unlocking value from all of the data organisations hold and promoting the publication and sharing of data.
Does a building with multiple flats have just one UPRN or one per flat within that building?
In most cases, the block will have a parent UPRN, and each flat located within the block with have its own unique child UPRN. Similarly, if a single property is converted into a number of flats, it will retain its original UPRN as the parent ID and the new properties will be assigned a new individual child UPRN. In both cases, the parent/child relationship is referenced so that the numbers can be linked together.
How is this data made available? What can I do and can't do with UPRNs?
In July 2020, the government announced that UPRNs (and its associated coordinates) would be made freely available under the Open Government License, there is no intention for this to change in the future. Under the OGL, you are permitted to:
copy, distribute and transmit the data;
adapt the data; and
exploit the data commercially, whether by sub-licensing it, combining it with other data, or including it in your own product or application.
For more information regarding the OS Open Identifier policy please see here and to access the data please click here.
Is the address string available within open UPRN?
No, OS Open UPRN contains the identifier (UPRN) and two geometries – British National Grid, and Latitude / Longitude. If you require address information, please see one of our AddressBase Products.
Is OS working with other industry bodies to stimulate greater adoption?
OS is active in the Land and Property sector, also working closely with GeoPlace and other organisations across the sector to stimulate adoption. We recently announced a partnership with the UK PropTech Association (UKPA), read the press release here.