Meet the team: Sarah Driver
17 Dec 2020
meet the team
production
surveyor
As part of our series to introduce you to the individuals within OS and share the variety of work we do, meet Sarah Driver. As a Senior Production Manager, she gives us a glimpse into her OS journey…
How long have you worked for OS?
After spending 3 years in the private sector as a land and building surveyor, I joined OS in July 2018 as a Field Surveyor. After completing the 2 months of training at the Southampton headquarters learning our capture techniques and specification, I joined the East Midlands team.
I got offered the opportunity to work with the specification team in July 2019 for 3 months. This brought me back to Southampton and allowed me the opportunity to widen my network while learning more about our vastly complex data capture specification.
This experience helped me secure a development opportunity as the Production Manager of London and Thames Estuary in January 2020. I managed this area while our National Cyclic Revision process was hitting the capital. It was a tough 3 months, but the team worked extremely hard to deliver the 4000+ site visits across the city all while maintaining our other work streams for our customers.
I then took up a position in the Consultancy and Technical Services Team from April 2020 as a Technical Relationship Consultant. This came with a lot of new challenges and skills to learn – especially through a pandemic! I got to work directly with our Government customers, providing them with technical support and information on the newly signed Public Sector Geospatial Agreement (PSGA).
I then moved back into Operations with the role of Senior Production Manager of London and East from October 2020. So, I have now officially started taking the baton from someone who had spent the last 45 years working at OS!
It's been a jam packed two years at OS and I'm looking forward to seeing what the future holds.
Can you describe your working day?
Every day is different as a Senior Production Manager, and I'm working hard to get up to speed while putting my own personal spin on things. I work closely with my four Production Managers who cover the East Midlands, East Anglia, London & Thames Estuary and the South East. Between them they look after 74 remote surveyors and at the moment, I've been connecting with as many surveyors as possible.
Unfortunately, due to Covid-19 restrictions the way we need to connect has drastically changed, so I've been having a lot of video calls. As well as working closely with my staff, I stay connected with the Senior Management Team to ensure we maintain consistency across GB and discuss the vision for the field.
What are you working on right now?
With the recent signing of the Public Sector Geospatial Agreement, I'm working hard to ensure that we can deliver whilst looking to the future. Our biggest task at the moment is ensuring we successfully transition from a 6-month currency cycle to a 3 month. In addition, the four teams are also checking and verifying tens of thousands of addresses making sure we are ready for the 2021 census.
As I continue to settle into the role, I will be taking the lead on change intelligence – I'll be looking at how we can improve our current processes and exploring new innovative ways of identifying change across GB.
What is your favourite part of your job?
For me I love working with people; watching them grow and develop is really rewarding. However, I do like to challenge my technical capabilities, so this role is perfect as it allows me to do both.
What is your OS highlight?
From filming for CBeebies back in August 2018 to receiving my MRICS qualification in Geomatics in May this year, there have been so many highlights in my short time at OS.
I've taken every opportunity that's come my way and, although I haven't succeeded at them all, I've continued to grow and develop myself and those around me. I don't believe in limiting my capabilities, I will always strive to learn more and develop as much as possible.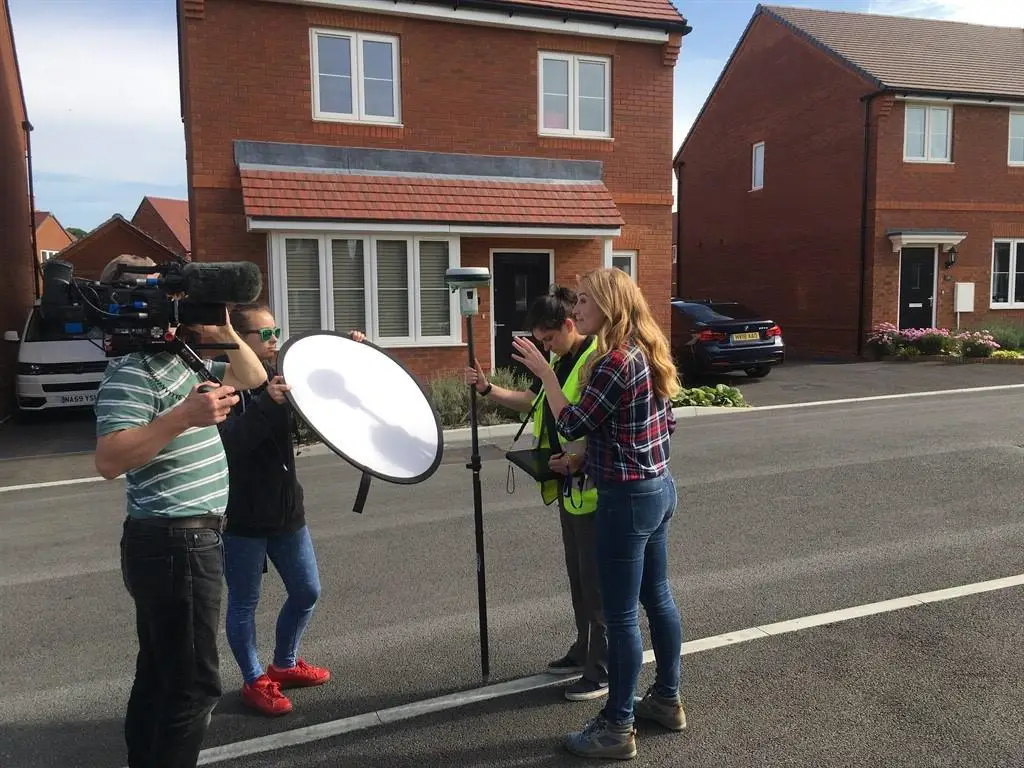 What are you excited to work on (or continue working on) in the future?
I'm excited to see what the future holds, not just with technology but the culture. I'm looking forward to working with the London & East operating area to create an environment that embraces change and creates innovation. I want our Surveyors and Production Managers to be inspired and motivated by what they do now and what they can do in the future. I'm also looking forward to bringing a fresh perspective to the Senior Management Team and working with them to change the way we work for the better.
Find out more about career opportunities at OS on our website.