National Parks 70 anniversary photo competition
6 Jan 2021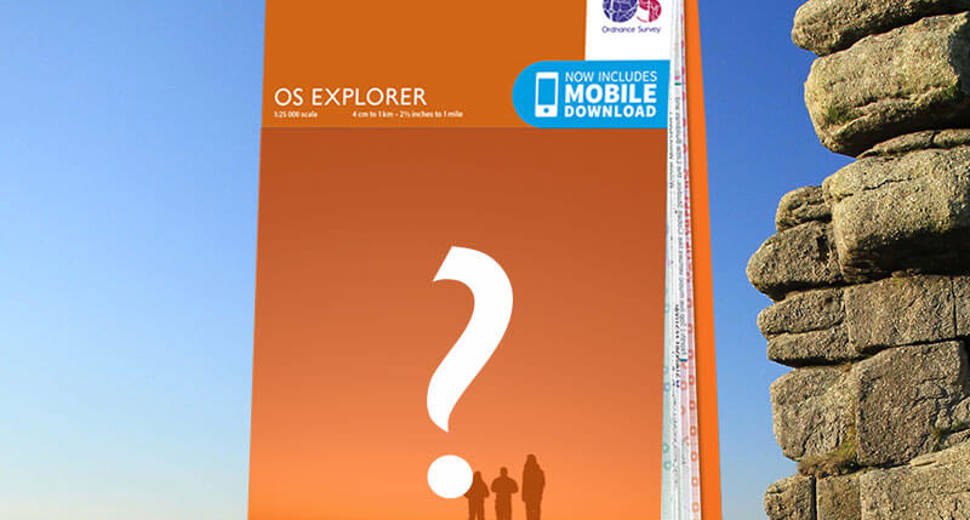 competition
map cover
photo
In 2019, we created a poster to commemorate 70 years since the 1949 Act of Parliament that began the family of National Parks in Great Britain. This year, we are holding a competition to celebrate the 70 anniversary of two of their oldest landscapes – the Lake District and Dartmoor National Park.
In August 2020, we looked at the top OS Maps walking spots since the easing of the first Covid-19 lockdown. We were not surprised to see that the top 10 routes were all based in National Parks, with the Lake District claiming an impressive 6 of them.
Great Britain's National Parks have always been popular places to visit, but the challenges of 2020 have truly reinforced their value and highlighted the importance of greenspace. What better way to celebrate them than featuring your brilliant photos on the covers!
The competition
We have teamed up with our friends at the Lake District and Dartmoor National Parks to find two front cover images for the new edition OS Explorer maps for both parks.
Due to the latest lockdown and government advice to stay local, you should not be travelling to take these photos. From the comfort of your own home and the spare time you may find yourself with, take a look back through your memories and find your best photos.
So have you captured a breath-taking sunset behind the Lake District's Scafell Pike or shot a misty panorama overlooking a deep river valley in Dartmoor? If you think you have the best shot of the Lake's ancient woodlands or Dartmoor's granite tors, we want to hear from you!
Lake District
Launching on 4 January, you will have until the 25 January 2021 to send your entry in. As you may know, we offer four different maps that cover this National Park. Whilst this competition is just for one of these maps, your photo can be from any part of the Lake District. Once we've selected a winner, the corresponding map that covers the location of the photo will be selected.
Please be aware that due to printing timelines, the publication date will be the 17 May 2021.
Dartmoor
As Dartmoor National Park is significantly smaller, we only need one map to cover it! As long as it is within the park, your photo can cover any part of the beautiful landscape. Entries for this map will open on 8 February and close on the 25 February 2021.
Please note, the publication date will be 14 June 2021.
Details
Not only will your photo be out there for the world to enjoy, you will receive your own copy of the map and a range of OS official branded kit to help you enjoy the outdoors even more.
We will be judging the competitions alongside the National Parks where we will choose 10 finalists. From there, we will have the final decision on the winning photo. We will also be featuring the runner up photos on our Instagram, so don't forget to let us know your social handles.
Our only bit of advice is to have a look at a current paper map cover and take in to account the design surrounding the image. If you are picking between a few of your best, perhaps the OS Explorer orange would complement one image more than another?
Nick Giles, Managing Director of OS Leisure, said: "We're excited to partner with these National Parks to celebrate their important landmarks. This is a brilliant opportunity and a chance for outdoor enthusiasts to have their own photography feature on two of our most popular paper maps. From the shelves of high street retailers to the rucksacks of budding explorers, we can't wait to see the winning photos come to life through our OS Explorer maps".
Photo requirements
Colour: RGB (CMYK images will not be accepted); the image needs to be in colour.
Format: JPEG or Camera RAW.
Area (at 300dpi): Height 151 mm, Width 142 mm.
The minimum number of pixels, across the shortest dimension, should be 2,000px
If submitting a landscape (wide) photo the height should 2,000 pixels or more
If submitting a portrait (tall) photo the width should 2,000 pixels or more
Photos with more than 3,000 pixels are preferred as this allows for cropping and the bleed edge cuts.
How to enter
Please include your full name, postal address and the location details of your photo.