New ways to access, share and innovate with OS data
2 Jul 2020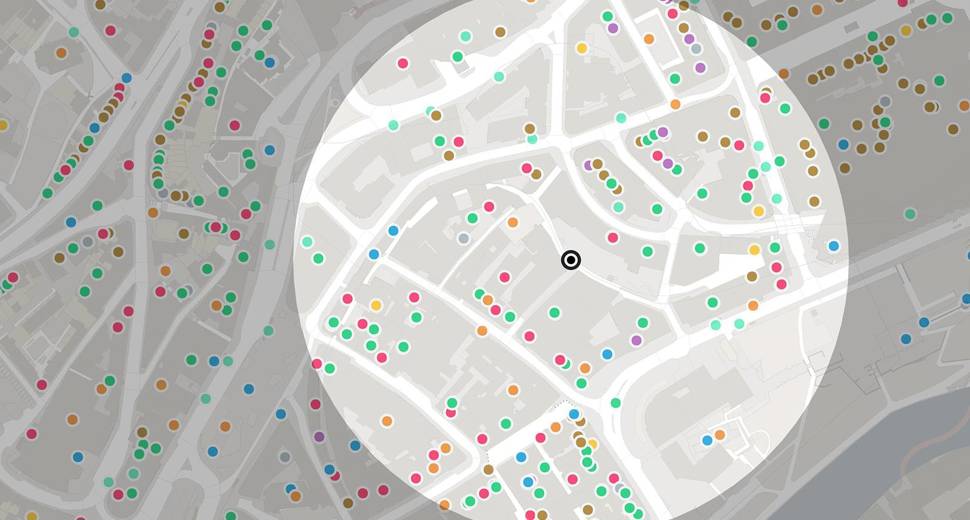 The Geospatial Commission announced the Public Sector Geospatial Agreement (PSGA) in April, a contract which will see OS helping to generate significant economic value to the UK economy over the next 10 years.
We've been working hard to ensure the first releases of new data, access and freedoms under the PSGA would be ready to deliver to customers on 1 July. We caught up with Chris Chambers, Head of PSGA at OS, to find out more and follow up on his last blog.
Chris, we've had public sector contracts before, what makes this different?
In the past, our collective agreements with Government, such as the PSMA and OSMA (and others before those), have been for the provision of products and technical support to the public sector. The PSGA is completely different! The PSGA is Government updating Ordnance Survey's public task – what we're here to do for Great Britain.
The PSGA builds on our world-leading location expertise with new and richer data, new ways to access our data and new freedoms for sharing data. Yes, 5,000+ public sector organisations will continue to have free at the point of use access to our data, but our Partners and their customers, developers and academia all stand to benefit from this new agreement as well. To support the UK data market, we've made our location data more accessible to support a new generation of apps and services, helping users to visualise, analyse and navigate the real world. We want to help customers to spend less time managing data and more time exploiting its value.
What changed on 1 July?
A lot! For me, it a significant evolutionary step in Ordnance Survey's history. We've transformed the way customers access, share and innovate with Ordnance Survey's geospatial data, responding to the demand from developers and customers alike to serve Ordnance Survey's world-class data directly to those applications transforming citizen services, corporate and consumer experiences every single day.
Personally, the two things that I'm really excited about are our new proposition for developers, and the increased sharing freedoms for third parties.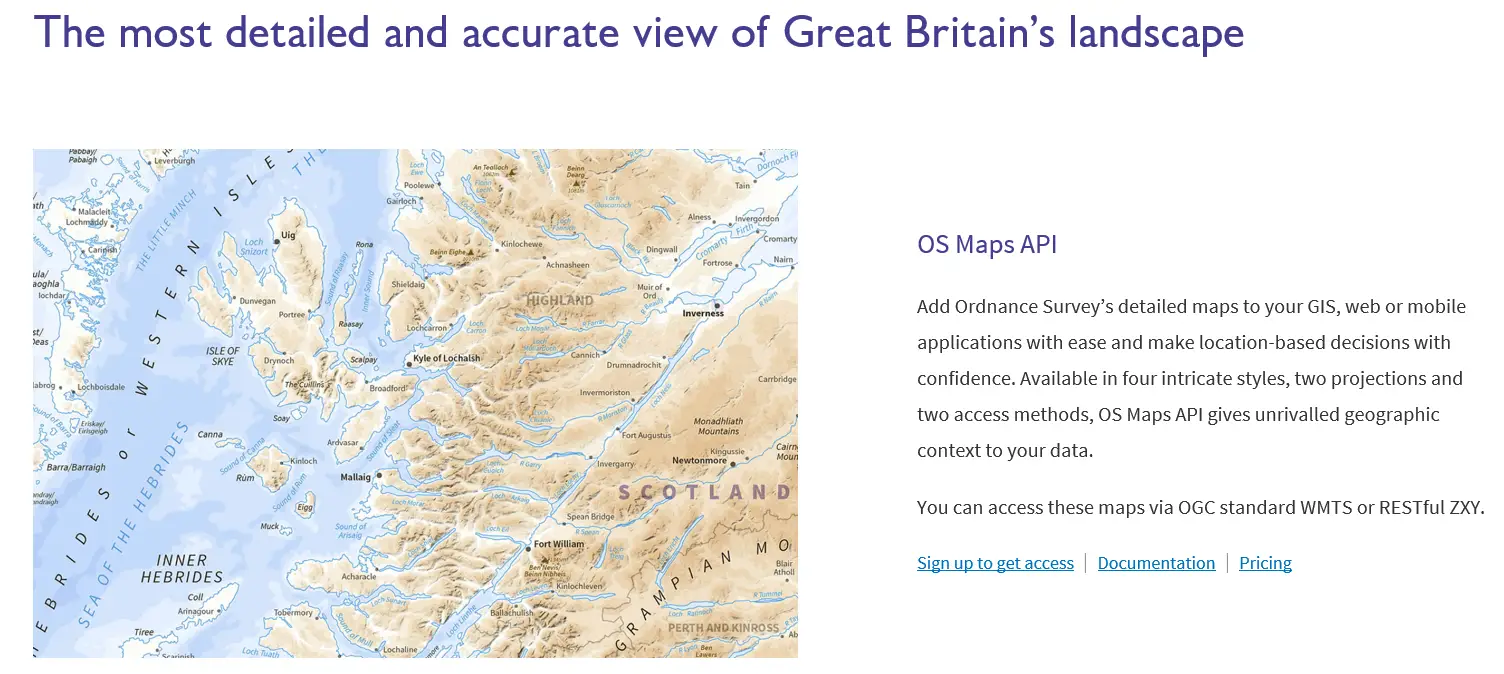 Proposition for developers
To support the UK data market, we have made our accurate location data more accessible to support a new generation of apps and services, helping users to visualise, analyse and navigate the real world. Lead times on innovation and new product or service development are critical, and as such developers have expressed demand for online digital access to data, consistent with today's web technologies. They want to spend less time managing data and more time exploiting its value.
The OS Data Hub is a fundamental change in how people can access our data – giving immediate access to our most detailed location data. The new APIs that connect directly to our data – supplying the latest updated on demand – and free thresholds open up a whole new user base for OS data in my opinion. We've talked in the 15 years I've been at OS about not 'being on the menu' for most developers when they're considering which location data to use for Britain in their applications. However, our new proposition for developers puts us on that menu, and I believe will make us a firm favourite with those wanting to create products and services for the public and other organisations.
Sharing freedoms
Whilst it doesn't jump out at many people as being exciting, I am really looking forward to seeing the response to the new freedoms we're providing for third parties to publish data under Open Government Licence (OGL) terms. HM Land Registry and Registers of Scotland have announced that they will share their coveted INSPIRE spatial polygon datasets under OGL terms, and I have no doubt that the updated derived data terms (permitting the publication of property extents data under OGL terms) and open identifiers policy (permitting the publication of UPRNs, USRNs and TOIDs under OGL terms) will result in significantly more authoritative geospatial data being fully open for businesses and developers to use, free and without restriction. It's delivering what our customers have asked for and I can't wait to see how they innovate with it!
What was your biggest challenge on this project?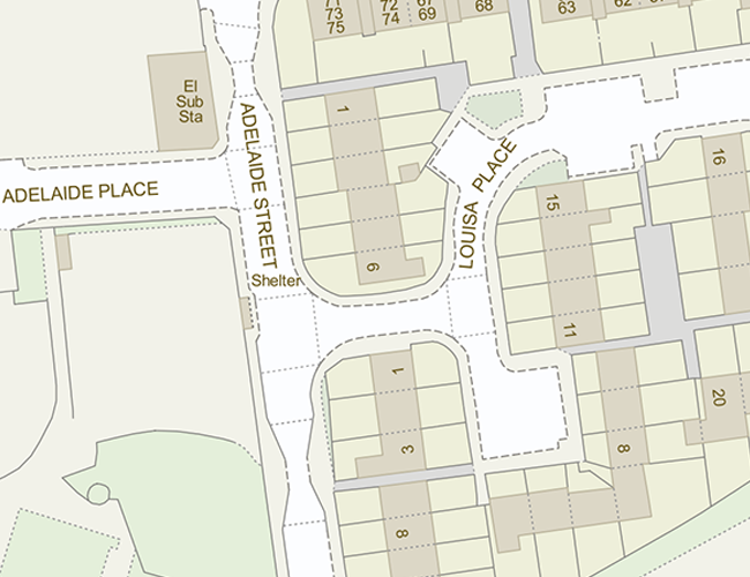 Well, I started this work over three years ago with a full head of hair and no children…now my son is walking, my daughter is at pre-school and my barber won't be frequented too often after restrictions are lifted! But seriously, I really wanted what we're delivering to the market to be as valuable as possible to as many people as possible, whilst maintaining the integrity of OS data. It's meant working with a range of stakeholders, with differing (and often opposite) views, but I think we've got the best possible deal for Britain – which will stimulate innovation in the public and private sectors.
What are you most proud of from the PSGA project?
The team who have been working on this for several years now – and I'm incredibly pleased to say we haven't lost many on the way! From legal, pricing and licensing, to in-house technology development and customer experience planning, there has been so much behind the scenes work to make this happen. Then you have the engagement with members of the Customer Advisory Group and the 1,500+ organisations who took part in trials and helped us to deliver what we launched. We've also continued to work at pace, despite different ways of working in the past few months due to the pandemic and I'm incredibly proud that we remained on track and delivered on 1 July.
What's next?
Well, my wife will be incredibly pleased that she never has to listen to me talk about 'free thresholds' or 'property extents' ever again!
These changes are only the start. We have an ambitious roadmap working in collaboration with expert user groups to bring improvements and new developments with real impact, directly supporting the vision and outcomes of the Geospatial Commission's National Geospatial Strategy.
In September, we'll be adding the option for over the threshold payments for our partners. From January 2021 we will extend access to our data via the OS Data Hub and APIs across the public sector and later that year we expect to start releasing new, richer data through the OS Data Hub. We look forward to working closely with our customers to ensure that our data supports innovative, efficient, and effective delivery of public services, as well as the generation of real economic value for the UK via our partner community.
The PSGA keeps OS in the right place to continue its vital service supporting critical infrastructure and services – from blue lights to streetlights. I'm incredibly proud to work for an organisation that contributes to all aspects of life in Britain, and can't wait to see the innovation that happens as a result of this new phase of our long and distinguished history.