Four open data products to help your data analysis
8 Jun 2020
analysis
developers
opendata
It's been 10 years since OS OpenData first launched and we currently have 14 products for you to download and use free of charge as backdrop mapping or for data analysis.
Did you know that it includes Royal Mail's postcode data; administrative boundaries; greenspaces; and detailed basemaps? Find out about four OS OpenData products we believe can most help you.
OS Open Zoomstack
This is our easy to use basemap of Great Britain. OS Open Zoomstack gives you seamless mapping from the Scilly Isles to Shetland. Zoom out for an overview or zoom in to get street level detail. There's no need to crunch thousands of data files – we've done it for you. The data is available in just one single file and it's provided in easy-to-use formats to help you get started quickly.
Boundary-Line
Use this to show data for regions or councils with ease. From Parliamentary constituencies to council wards, Boundary-Line maps every administrative boundary in detail for you. It lets you show differences between regions or councils using easy-to-understand shaded maps. By illustrating your analysis on maps created with Boundary-Line, you'll be able to highlight the social and economic trends shaping changes in how we live and work.
Code-Point Open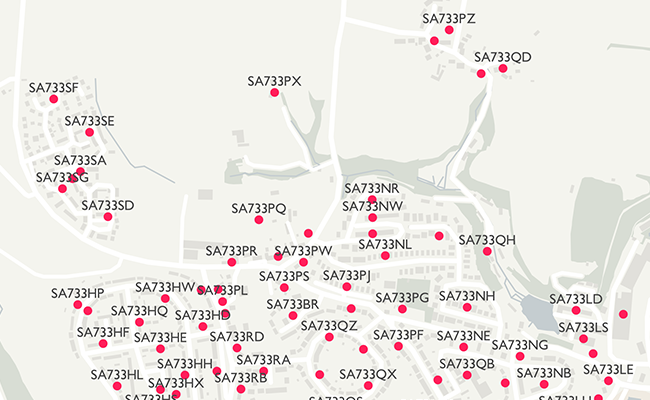 Free postcode data. With Code-Point Open, you can display and analyse any information that contains a postcode; for example, customer records. To give you extra analytical power, Code-Point Open includes NHS authority and administrative unit codes.
OS Open Greenspace
Publicly accessible greenspaces, including parks, playing fields and open access land. Finding greenspaces has never been easier. Britain's most comprehensive open dataset of greenspace provides the foundation for you to help create greener and healthier communities. Understand the location of public parks, playing fields, sports facilities, play areas and allotments, along with access points for entering and exiting urban and rural greenspaces.
New OS OpenData coming soon
From July we'll be launching even more OS OpenData – OS Open UPRN, OS Open USRN , OS Open TOID and OS Open Linked Identifiers. We're releasing these in conjunction with GeoPlace and the Improvement Service and we'll publish Unique Property Reference Numbers (UPRNs), Unique Street Reference Numbers (USRNs) and Topographic Identifiers (TOIDs) with associated geometry, under open terms, to allow easier linking and analysis of location-based data.
We'll also be launching a new way for you to access all of our OS OpenData, in the OS Data Hub. Our trial of the hub is open until 17 June, so you still have time for a sneak peek if you sign up here. We'll be launching in full from Wednesday 1 July, so watch this space.
The OS OpenData plan through the OS Data Hub includes our APIs: OS Maps API, OS Vector Tile API, OS Features API, OS Linked Identifiers API and OS Names API. The OS Downloads API will also be available for automated downloads of OS OpenData.