Opening up MasterMap
2 Aug 2019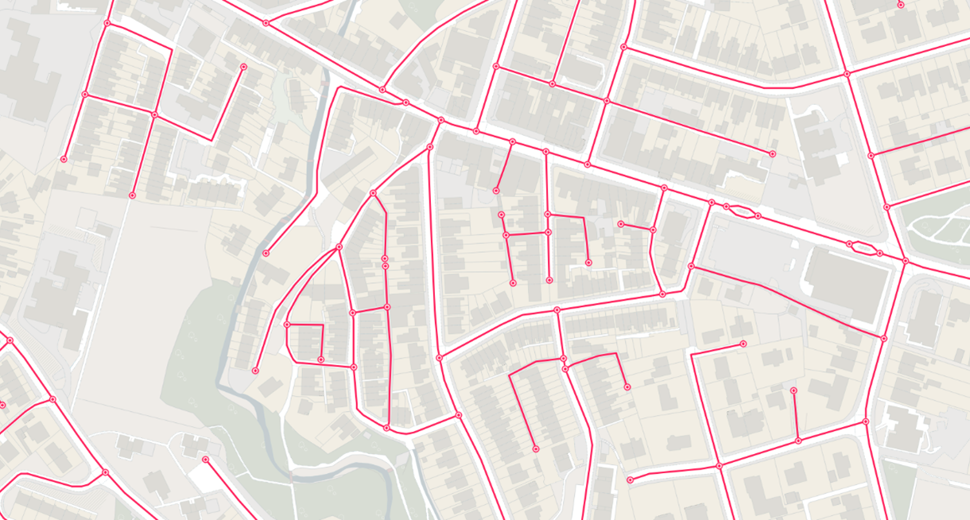 Ordnance Survey in the news
OS OpenData
geospatial commission
open mastermap
Last year the Government announced its plans to unlock its mapping and location data to boost the economy by £130m a year. Since then we've been working with the Geospatial Commission, the geospatial industry and our customers to make this a reality.
Chris Chambers is the OS lead on the Open MasterMap Programme and brings us up to date on progress so far...
What have we done so far Chris?
The Geospatial Commission and Ordnance Survey are working hard to deliver the government commitment to release Open MasterMap data. This is a large programme of work.
As you can see from the infographic above, the Open MasterMap Programme has a large number and wide variety of deliverables – ranging from clearer pricing & licensing information to introducing a whole new way of engaging with Ordnance Survey. We're working with a wide range of stakeholders to ensure the Open MasterMap deliverables best meet customer needs. I'd say that to date we've delivered in three main areas:
Making our OS OpenData more accessible – Starting with the trial and then full release of OS Open Zoomstack. We have also trialled and released 9 of our OS OpenData products in easier to manage GeoPackage format.
Providing clarity for our existing customers – A new guidance webpage to help public sector users add to the 2,500+ derived datasets already released under Open terms, with confidence; as well as ensuring our partners and customers have the confidence to commence / renew licenses for OS data by committing to ensuring our customers are not financially disadvantaged via appropriate mechanisms;
Open MasterMap co-design trials – working with over 1500 users and subject matter experts on designing and developing the Open MasterMap deliverables that improve the accessibility, discoverability and interoperability of our world class data.
Alongside all of this has been regular engagement with the newly formed Customer Advisory Group (CAG). The group currently consists of 18 members, including representatives from groups who will benefit from Open MasterMap data, services and changes to licensing as defined in the policy – current OS MasterMap users and those new to this data, from organisations of various size and industry experience / expertise. CAG members have the opportunity to get regular updates from the programme, early previews of envisaged new products and services, and to provide feedback to help ensure Open MasterMap best meets customer needs.
What has been your highlight since Open MasterMap was announced?
It's been a busy period – personally, it would be welcoming my baby son into the world. But on the Programme, it's the fantastic work on, and response to, the changes to our OS OpenData; engaging with over 1500 people via trials, conferences, workshops, webinars, meetings and emails/phone; seeing an exciting new way of engaging with OS being developed and trialled with over 200 users; and the sterling work on property extents and the pricing and licensing of a free threshold.
What has been the biggest challenge?
The stakeholder engagement. As well as working with our colleagues in the Geospatial Commission, we have been talking to our customers and others across the sector.
Everyone has their own view of what the Open MasterMap Programme's priorities and deliverables should be like. Managing this aspect of the Programme and keeping everyone up-to-date takes a great deal of time, but has to date been ultimately rewarding.
What's next for Open MasterMap?
Short term – I'm really looking forward to seeing the results of our recent trials on the OS Data Hub and APIs, Linked Identifiers, IDs plus geometry and Pricing & Licensing framework – which will all feed into the Programme plan.
Further, we're continuing to collaborate on investigating opening up key identifiers UPRN and USRN, together with their respective geometries; and there will be further trials with widening audiences, including the new OS Data Hub and APIs and errors & omissions process and tool.
Where will we be in 12 months time?
We hope to have fully delivered Open MasterMap – the APIs and free thresholds will be live, pricing and licensing clear and customers will have easy access to our data via the OS Data Hub. We'll also have begun to see the realisation of the benefits of the policy.