OS Data Hub to canvas: bring your favourite GB locations to life
13 Oct 2020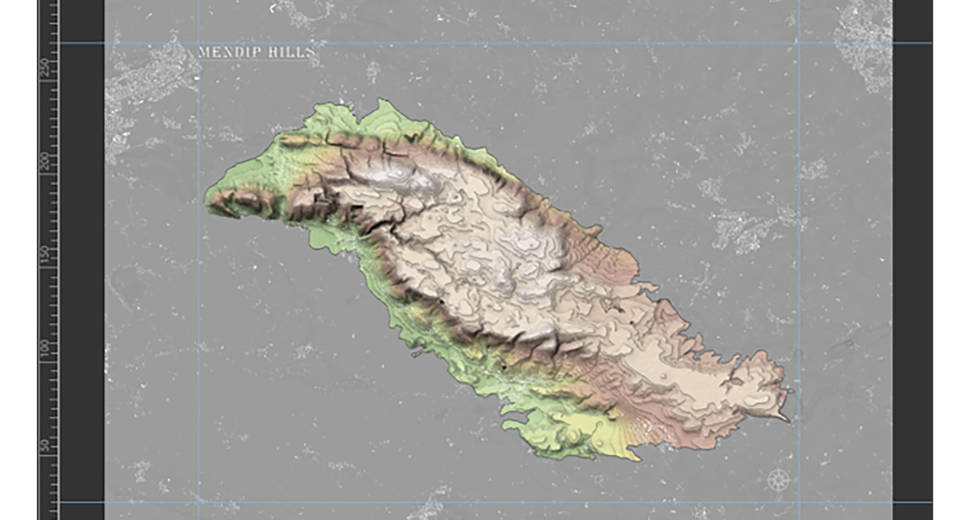 canvas
data
developers
os data hub
There are currently a number of examples in the geospatial industry of people using various different styles to create interesting and artistic outputs. The brilliant John Nelson recently wrote a blog on paper terrain styles which inspired me to create my own map using OS OpenData that I could then print on to canvas.
This blog post will outline the steps I took to obtain and process the data to create the final output. I used Esri ArcGIS Pro for this project, but similar styles and tutorials exist for other GIS software.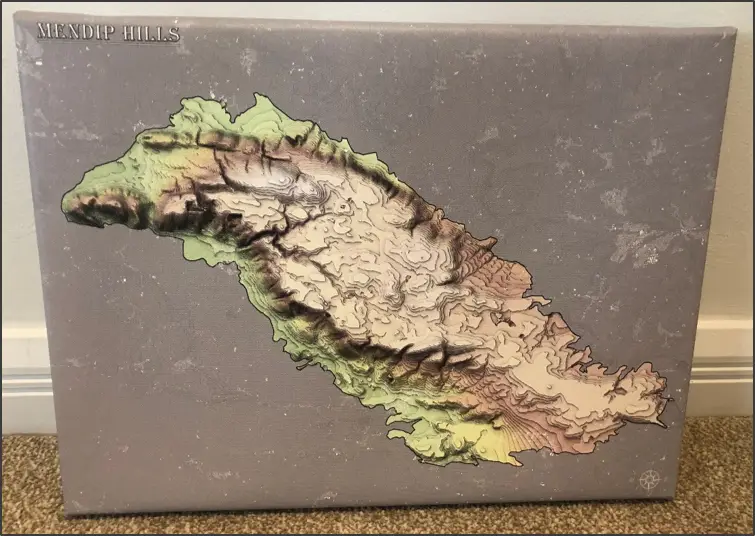 Step 1
To kick off the project, I went over to the OS Data Hub and downloaded OS Open Zoomstack (GeoPackage) as this contains all the data that I required. OS Open Zoomstack is a customisable map of Great Britain, containing a variety of mapping features, with detail ranging from national coverage all the way down to street level.
Step 2
I loaded the data into the GIS and experimented with different layers, finally deciding on using Contours, Local Buildings, Names and Roads. My aim was to have a minimalistic 'contour' map of a section of the Mendip Hills with a burst of colour coming through for a particular area. I was not worried about styling all the features at this stage as that would come later.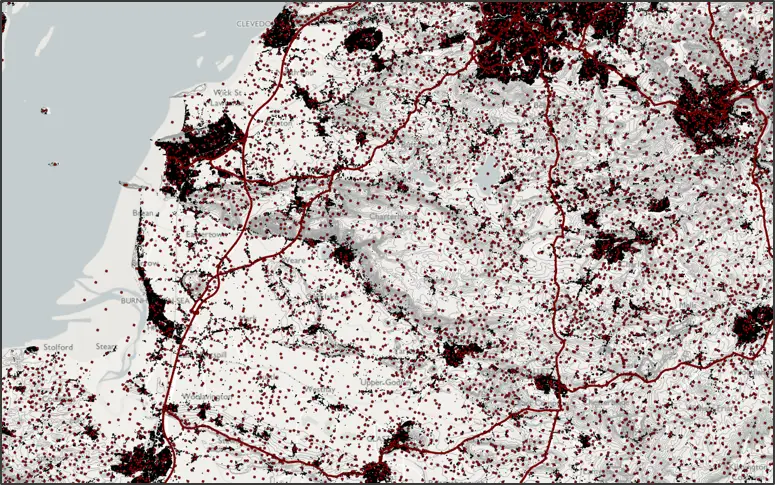 Step 3
I created a DEM from the contour data using the Topo to Raster tool and then used the Contour tool, making sure to select the 'contour shell up' under the Contour Type options – this creates a stack of elevation polygons.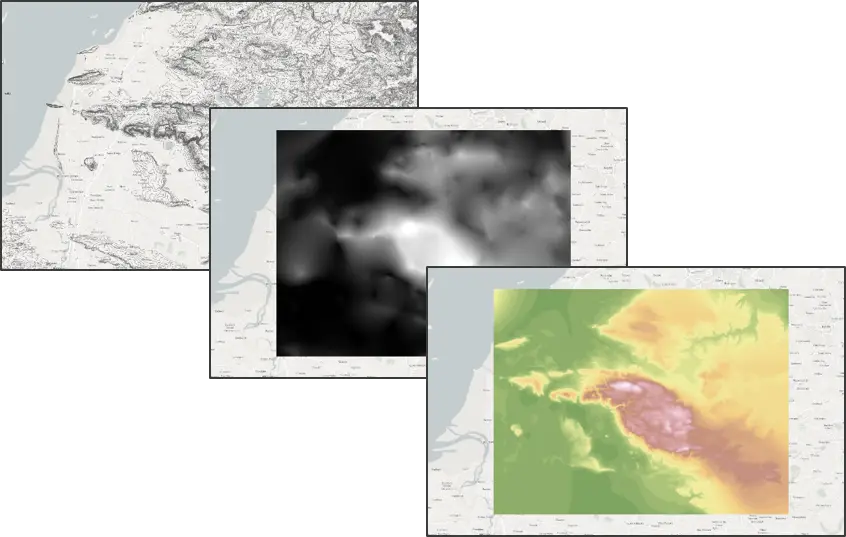 Step 4
Using these polygons allowed me to identify a specific area that I wanted to use as my focal point for the map. I created an area of interest layer and clipped my elevation polygons to it.
Step 5
As John Nelson's blog was the inspiration for this work and he describes the next stages in such wonderful detail, I think it's best he guides you through them. Open John's blog and scroll to the Paper Cut Style and Overlay sections to understand how the paper style is applied. Make sure you return here to discover the final touches for the canvas design.
Step 6
Choosing the colour ramp was an important step as it then allowed me to start finalising the styles on the remaining features. I was going for a minimalistic approach and wanted my elevated polygons to stand out whilst everything else faded into the background. Some of the settings I chose included:
Background – grey 40%
Buildings – white
Contours – grey 60%, 0.1pt line width (erased from focal elevation polygon section)
Roads – I experimented with different line widths and colours but in the end, I decided they didn't look right and excluded them from the map
Names – I chose specific locations to label and only in the final version did I omit them. This map is all about personal preferences and as it covers an area I know well, I decided that it did not need the additional contextual information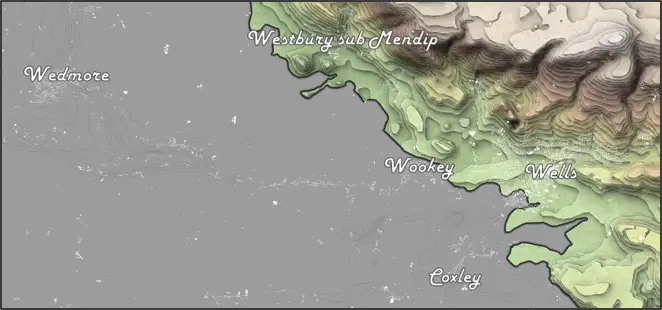 Step 7
After concluding that I wanted the canvas style to stretch around the frame, I worked out where to place the title and north arrow (essential on every map!). I then produced different drafts with varied colours and placement of features before sending the final version to the printers.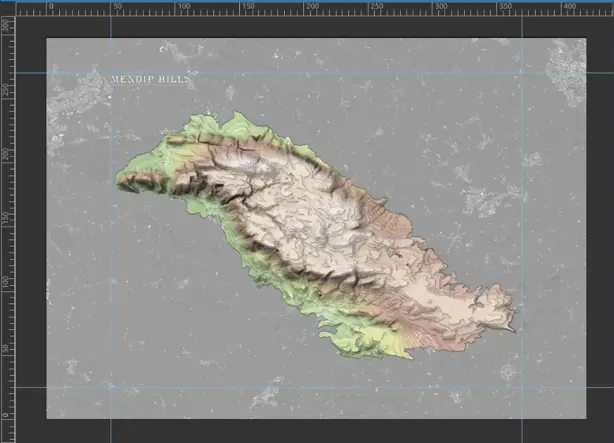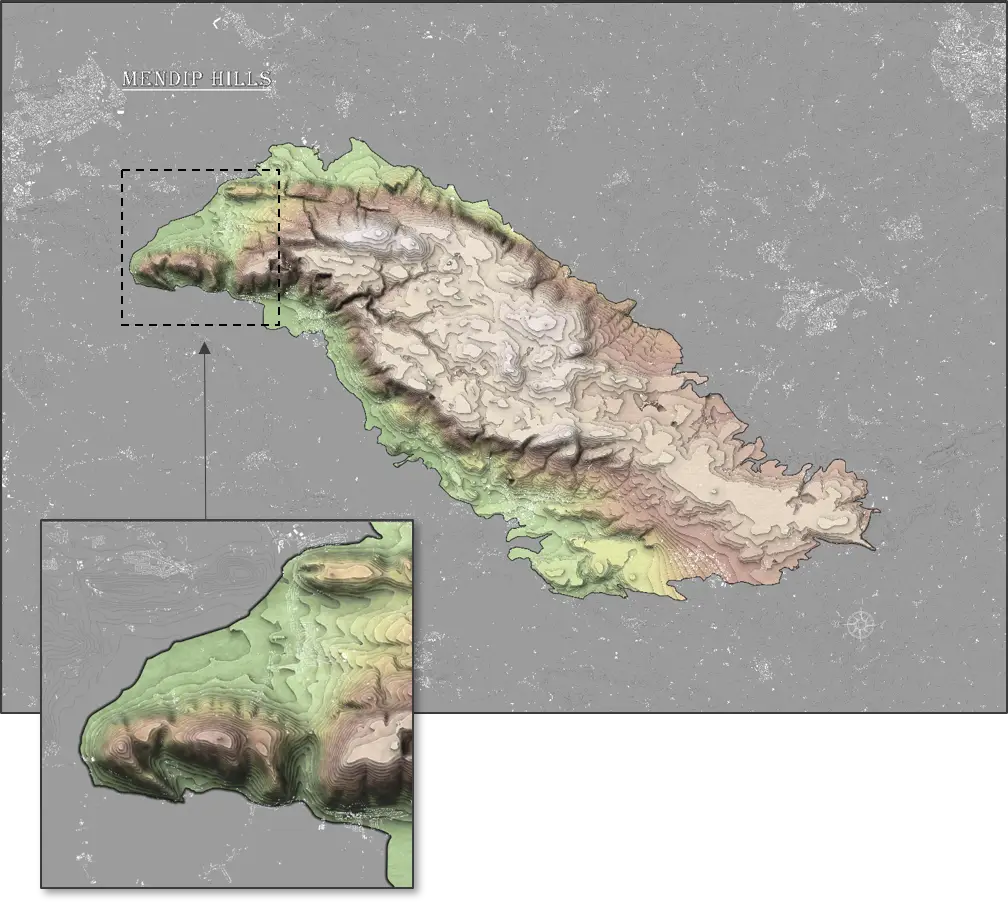 The canvas
Although I was delighted with the final product, there is one aspect that I would change. I made the contour lines quite thin (to blend into the background) but because of the canvas texture, they don't stand out as well as I would have liked. I would therefore make the lines a bit thicker/darker if I carried out the same process again.
I hope you have enjoyed reading how we took OS OpenData from the digital database to an artistic canvas on the wall. A huge thank you again to John Nelson for the inspiration and guidance.