OS education in 2020
4 Feb 2021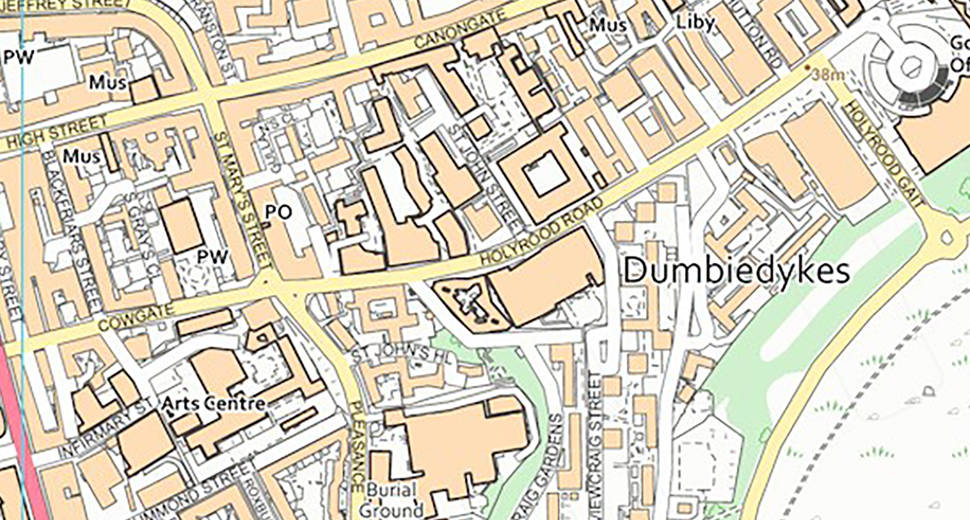 education
digimap for schools
phd
From map symbol flash cards for home schooling to post-doctoral research, our education sector is all-encompassing. With the Covid-19 pandemic, 2020 brought a great deal of challenges to education. Despite this, we made some changes and have managed to continue our support of teachers and students alike.
Teacher training
Last year, we saw a huge increase in the number of participants in our teacher training. As of 15 December, our Schools Programme Manager Darren Bailey had led 49 virtual sessions since April – that's over 1,300 teachers!
Partnering with Edina and the University of Edinburgh, Darren has helped to bring OS data to life in the classroom. The free sessions ensure that teachers feel comfortable using our mapping resources and can incorporate the software and skills into their school's syllabus once qualified.
Since the launch of the Public Sector Geospatial Agreement (PSGA) in April, we've trained a total of 1316 secondary school and university teachers, already exceeding our target to train a minimum of 800 per year.
"It's absolutely essential that we continue to support teachers to engage young people in the importance of geospatial data and mapping. Whilst the national curriculum for geography continues to require students to use OS mapping, our focus under the PSGA is on teaching the teachers and giving them the necessary skills," said Chief Geospatial Officer David Henderson.
Digimap for Schools
Operated by EDINA at the University of Edinburgh, Digimap for Schools gives teachers and pupils access to a wide range of OS maps, from the most detailed (OS MasterMap) through to the famous OS Explorer (1:25,000 scale). It also grants access to National Library of Scotland historical mapping from the 1890s and the 1950s, aerial imagery of Great Britain from Get Mapping, plus Collins Bartholomew World Panorama atlas mapping of the globe.
Digimap for Schools has been designed to be easy to use at home, as well as the classroom. It is ideal for individual users, whatever their levels of technological skill or experience of online learning are. As an online service, it only requires internet connectivity and works on any browser on tablets and PCs.
To support the continuation of students' learning during the Covid-19 pandemic, we were pleased to have worked with EDINA to make the Digimap for Schools service free to use up to the end of the school year. We were glad to see over 2,000 schools sign up to support home schooling across Britain.
As Head of Education and Outdoor Learning at the Royal Geographical Society (with IBG), Steve Brace said: "Following the blue dot on a screen is invaluable in helping us travel from A to B. However, by reading maps in more detail we can develop both our spatial awareness and better understand the space through which we travel. The Geography National Curriculum requires pupils to regularly use OS (and other) maps and to practice the use of mapping skills such as direction, scale, and coordinates."
GIS Day
Every November, GIS (Geographic Information Systems) Day is celebrated. Lots of events are run all over the world showing the use of geographical information. Usually we run a GIS event at our HQ and invite local secondary schools along, but obviously we had to do things a bit differently in 2020. Instead we promoted videos and resources from previous years and encouraged schools to run their own GIS Day – discover them on our website.
Doctoral and post-doctoral research
We support PhDs, Research Council CASE studentships, EngDs and Knowledge Transfer Partnerships (KTPs). For topics requiring more focused research we also support post-doc research.
Find out more and get in touch if you want to collaborate with us or discuss your ideas.
Home schooling resources
From the age of five to 19, we have a broad range of resources available to help you teach and meet the national geography curriculum. We've been regularly sharing home schooling resources through our Twitter page. In case you missed them, we've listed a few below.
Interested in our education resources? Find out more.