OS graduate wins award for colour blind friendly mapping
3 Dec 2020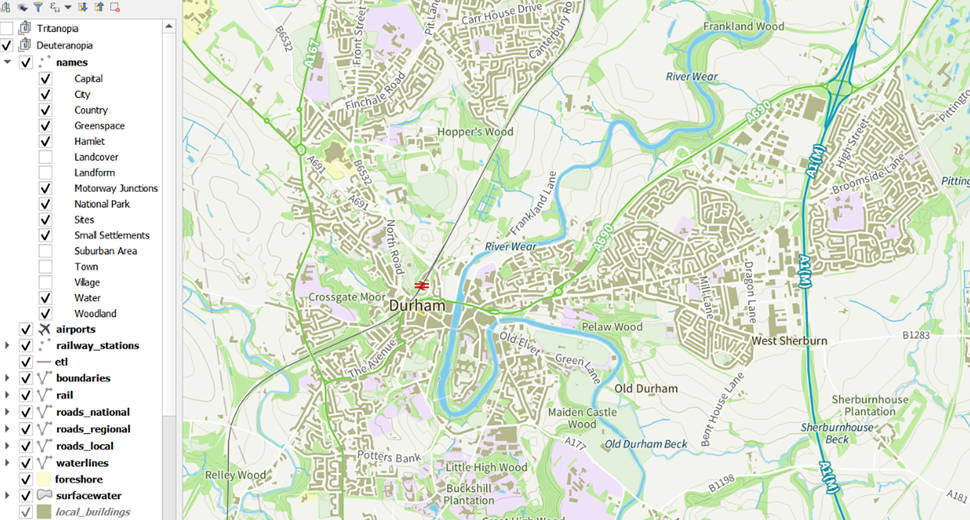 colourblind
cvd
gig awards
mapping
Hosted by the Royal Geographical Society, on 11 November 2020 the second Geography in Government (GiG) awards took place. Here, our outstanding graduate Jessica Baker details the work that won her the Contribution to the Profession award…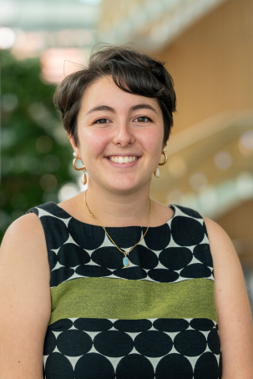 The GiG awards aim to celebrate and recognise the work of members of the geography profession across the civil, crown, and public sector. In January 2020 I submitted my work on colour blind accessible mapping for the Contribution to the Profession category and I was delighted to be shortlisted and go on to win.
This recognition of the importance of accessibility in mapping is a great step forward for maximising usability and thinking about the varied needs of our customers. Plans are in place to offer alternative map extracts in GCSE Geography exams which feature OS maps.
These styles are currently available for the OS Open Zoomstack product, but a team of other graduates at OS are working to apply these accessible alternatives to other OS products too, including OS OpenMap Local, OS VectorMap District, and OS VectorMap Local. Take a look at the different styles here: https://labs.os.uk/public/cvd-zoomstack/.
The project
In the UK, colour blindness affects around 1 in 12 men and 1 in 200 women. There are several different types of colour blindness – most people with CVD (colour vision deficiency) struggle to distinguish between reds and greens, but others find it hard to tell the difference between blue and yellow shades.
We made two styles which aim to help the majority of colour blind people, although we know it will not be perfect for everyone. Our goal when making these styles was to create a more accessible mapping product, whilst maintaining the sleek and natural colour scheme which you would expect from an OS map.