OS Map and Hack: a frontline experience
29 Oct 2021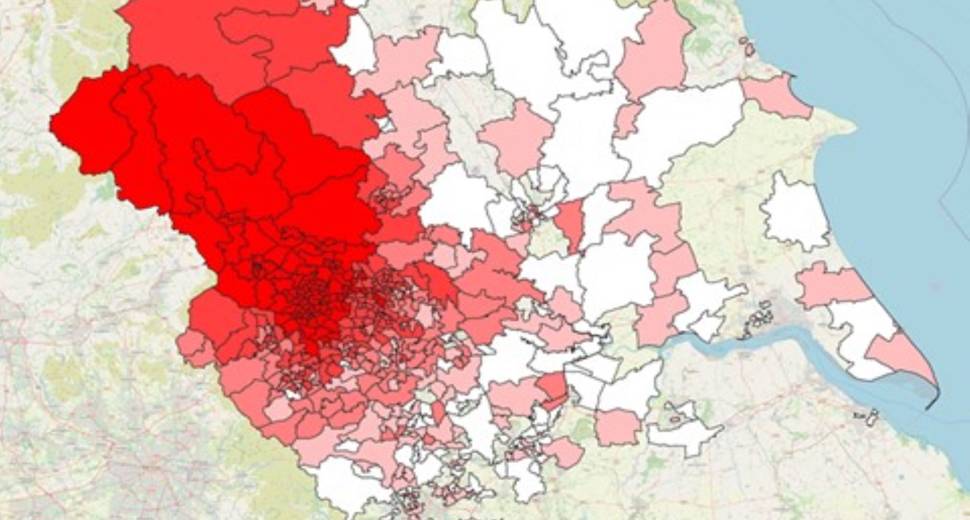 On 6 and 7 October 2021, Ordnance Survey hosted its first virtual hackathon. Across the two-day event, individuals and teams used geospatial data and collaborated to develop new ideas and concepts to help accelerate our journey towards a more sustainable future.
This being OS' first ever virtual hackathon event, we wanted to make sure our teams felt connected and supported. We set up a Discord server for participants to communicate freely on public channels, and for teams to work together in their private channels. This really helped unite various teams and hackers, enabling them to ask general queries and collaborate on shared interests.
It was great to see everyone come together in real-time for them to collaborate, and so with the hackathon over, we wanted to catch up with entrants to explore their individual experiences. Collaborators Obi Thompson Sargoni and Pádraig Noone, who were a group of individuals bought together for the hackathon, share their team's take on the hackathon challenge: accommodating new electric vehicle (EV) charging sites.
The concept
On the first day we had a lot of discussions and came up with three different approaches to solve the problem. The final solution was determined by what data was available, and we had a great moment of clarity when a group member suggested we should focus on creating the behaviours we want to see, rather than catering to existing behaviours.
With the roll out of the major new infrastructure needed for EVs, rather than trying to accommodate the habits of today, there is an opportunity to influence and reshape a more sustainable societal relationship with the private car for the future.
The concept we arrived at was to avoid distributed EV charging networks, and instead develop EV car charging hubs. These would be a new smaller variation on ParkNRide which we called BikeNDrive. It would resemble a large charging facility on the outskirts of a city, predominantly designed for suburban commuters.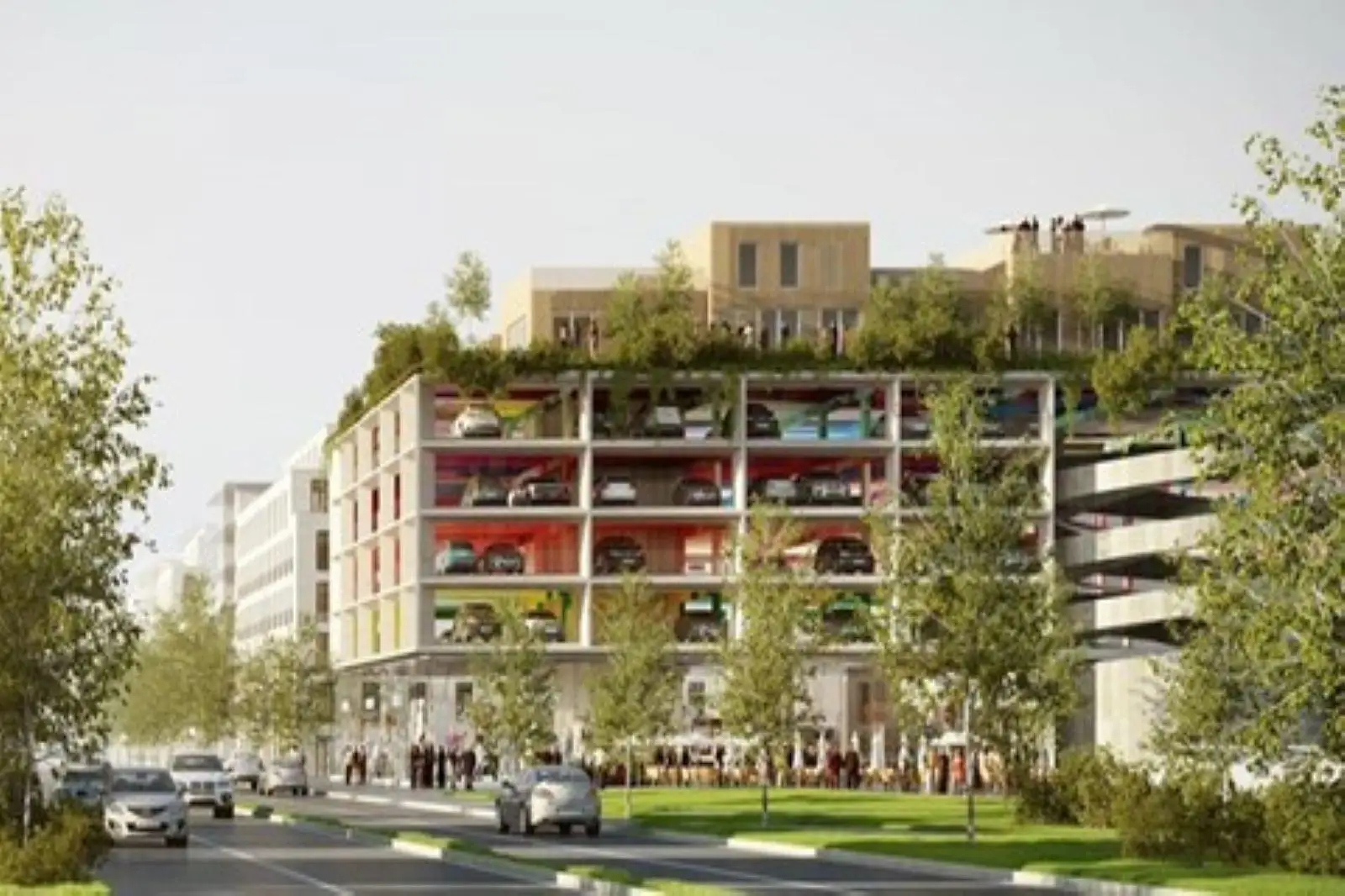 Our proposal would help facilitate EV mobility for people living in low-density areas, while also encouraging use of public transport in high-density areas – two sustainable outcomes in one!
The data
We used geospatial data to strategically locate EV park and charge facilities, near residential, work areas, other key amenities, and infrastructure which would accommodate both private and fleet operator vehicles, as well as bicycles.
In terms of Ordnance Survey assets, we used:
OS Features API
OS Linked Identifiers API
OS Maps API
OS Names API
OS Places API
We combined these with the Open Roads dataset, in combination with DfT's open traffic statistics, to identify high traffic road links. OS Places of Interest helped identify energy substations, and brownfield sites from another open data source created layers to identify candidate sites.
Census data helped us identify commuter flows, which we accessed through the Nomis API, which then combined with the Open Roads networks to identify which MSOAs would be best served by the facility. OS Places API could then evaluate the type of buildings in these areas, such as flats or detached houses, to inform prioritisation.
All these data points could be correlated and analysed to then identify and rank candidate sites.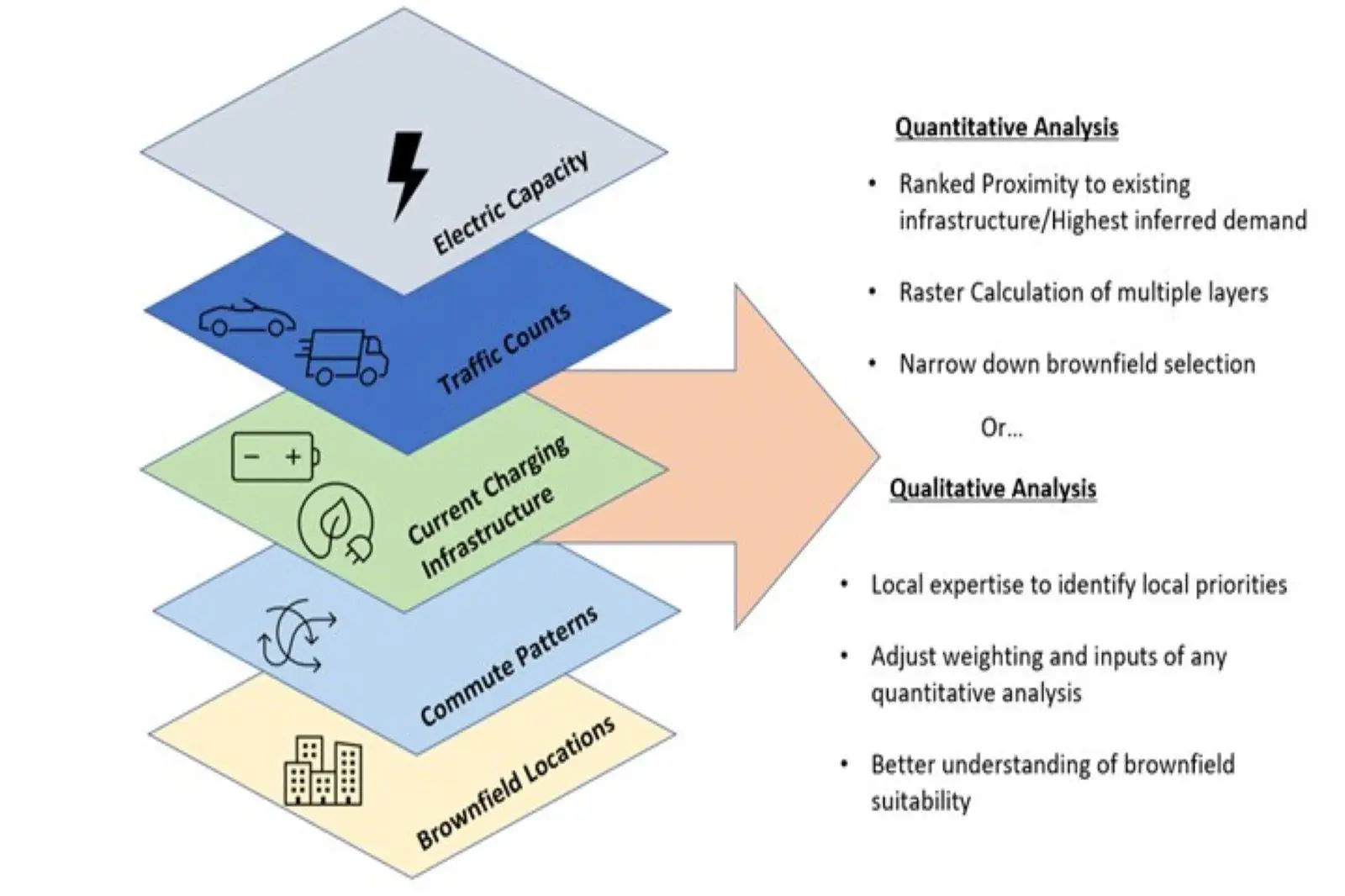 The experience
We were fortunate in that our team had a good blend of different backgrounds and skills which made for a very creative and fruitful collaboration. We did a great job communicating and piecing together how we could each contribute. It was a great learning experience, especially the collaborative aspect of the hackathon.
In the end, we produced an idea and approach that was not dissimilar to the winning team's, which demonstrates the power of open tools, such as Python and QGIS, enabling small teams to present robust proposals for addressing transport decarbonisations.
If only we had a few more days, we could have got that gold medal!
Get involved
The hackathon provided participants with the chance to use OS data and OS APIs to build their solutions. Obi and Padraig's team were able to produce their charging hub concept within two days, with all team members communicating and contributing in various ways.
Check out the OS Data Hub to see what we can offer, and begin your journey of discovering what new, innovative services and solutions you can lead. We'd love to see how you would approach the challenges, and we're already looking forward future hackathons.