OS Partners promoting the power of data
11 Nov 2020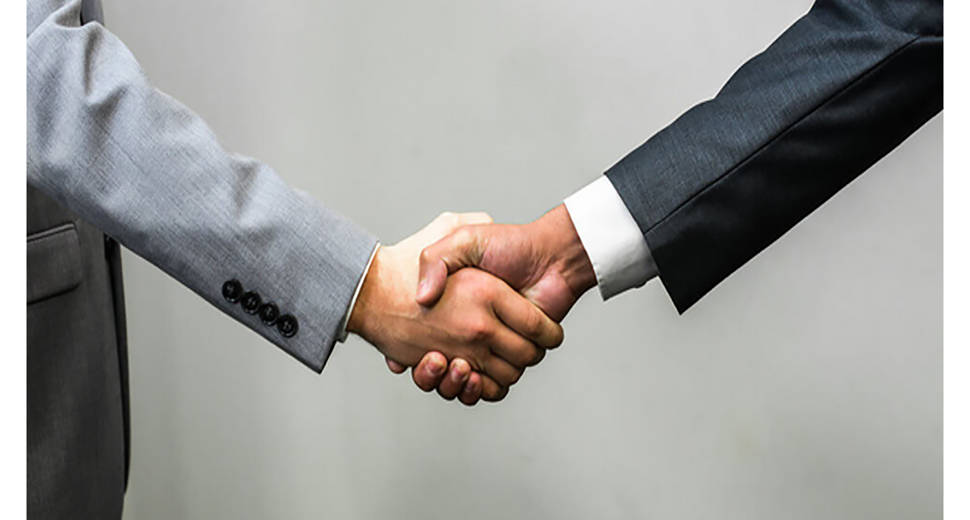 Did you know that we have a network of around 1,000 business Partners across a wide range of markets, who license our data so that they can provide customers with a range of solutions? OS Partners share our belief that access to geospatial data and insights can transform a business.

For us, partnerships are about working together to promote the power of geospatial data in solving business problems. Our Partners range from global giants to single entrepreneurs, but they all use our location data to create innovative products and services. Their expertise ensures customers can benefit from using our data to locate new areas to build stores, accurately route their home delivery vans or to identify areas of flood risk. Plus, our Partners support the wide use of OS data in local authorities and across Government. Their software and systems allow customers to maintain public spaces, organise the collection of refuse, clearance of fly-tipping and identify land for house building.
For our developer partners, our location APIs provide direct access to geospatial data in various ways. The APIs are the building blocks for all web-based mapping applications. They can remove the overhead of managing and storing data, helping save time and money. For the use of the premium data, there is a £1,000 monthly free threshold to help partners get started. Partners using the APIs support a wide variety of use cases, from environmental research to the monitoring of drones.
Some of the sectors our Partners work in
Land and Property: From conveyancing to planning applications, our data underpins much of the geospatial activity in this sector. Combining OS MasterMap Topography Layer with AddressBase Premium enables our Partners, like Groundsure and Fisher German, to provide accurate and detailed mapping for risk assessment, environmental reporting and property transactions.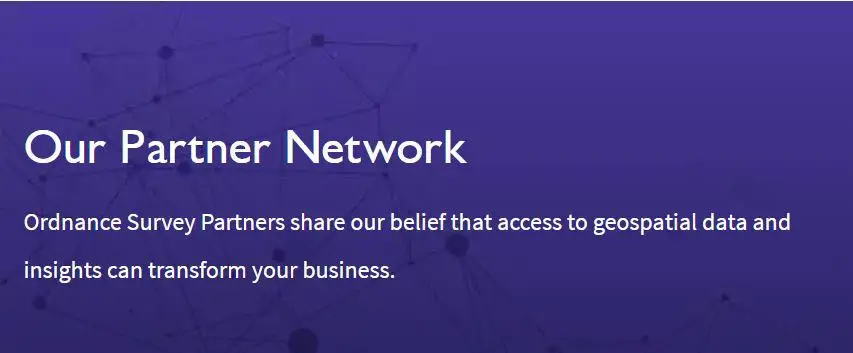 Energy and Infrastructure: Companies in this sector use OS data via our Partners to manage their assets and activity. Identifying the precise location of sites and their proximity to customers helps provide improved service and maintenance. Customers such as BT or Thames Water benefit from the currency and accuracy of our data brought together with easy to use online GIS platforms from Partners such as emapsite and Landmark.
Financial Services: Insurers, brokers and lenders rely on our data and Partners including Verisk and Europa Technologies for detailed property-level risk assessment of perils such as flood, subsidence and fire. Identifying the exact location of a property using geocoded AddressBase improves on the traditional postcode-level capture, benefiting customers with more accurate premiums.
Retail and Logistics: Accurate customer address location from OS ensure that our Partners, like Experian and LexisNexis, can help companies with home delivery and fleet management. Granular capture ensures they are aware of challenges such as narrower roads or low bridges, to improve their services to customers.
Public Sector: The public sector can access OS data through the Public Sector Geospatial Agreement (PSGA), but our Partners provide the services and support interpret and manage data. Partners like Airbus and ESRI can help government save costs whilst improving their operations, from the NHS to local and national Police and Emergency Services.
Location and PPP (Precise Point Positioning): Through OS Net, our base station network, licensed Partners like Trimble or Leica GS, provide precise location solutions through both hardware and software technology. They support everything from on-site surveyors to semi-driverless tractors.
Consumer Applications: Partners in this space use our data to produce a range of consumer products and services. Ranging from walking books and guides through to digital route planners and GPS devices.
Find out more about the OS Partner community
Find out more about our Partners, and see who they are on our new Partner page on the OS website.
We're running an online Partner event this month, instead of our annual Partner Conference. We've planned a packed programme of live and pre-recorded sessions including webinars. OS Partner Week is aimed at existing business and government Partners as well as those interested in finding out what it means to be in a partnership with us. Find out more and sign up.