Volunteering with RNLI
8 Apr 2022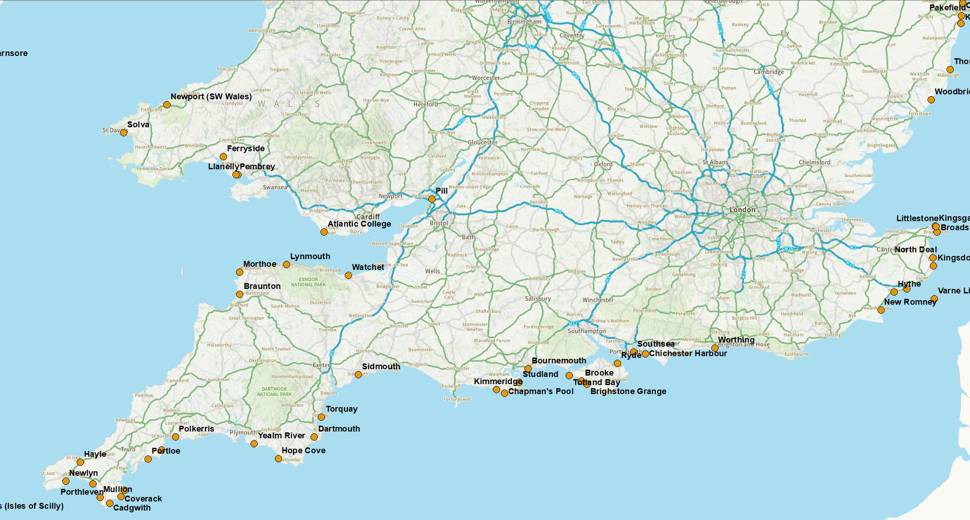 Having saved over 142000 lives since 1824, volunteers for The Royal National Lifeboat Institution (RNLI) work in every aspect of the charity from fund raising to physically saving lives at sea. But did you know they have a thriving heritage research team?
Since September 2021 I have been volunteering my time to help research and map the geographic locations of former RNLI Lifeboat Stations. At Ordnance Survey we have one full day each year to volunteer on any project of our choosing. I haven't always used this opportunity so decided I should stop wasting it and find something to do.
With fond childhood memories of big orange lifeboats in Rhyl or Blackpool, the RNLI has always appealed. The work they do is amazing, and the dedication and devotion of volunteer crews to throw themselves into danger at a moment's notice is truly inspiring. Looking at their website with a view to maybe start fundraising, I stumbled upon the RNLI Heritage Team and their volunteers. I am a big history buff, so this was for me! A few emails and chats later and I was officially a volunteer for the RNLI.
I assumed that my background in Archaeology would be the biggest pull for having me in the team, but my knowledge of working in Remote Sensing Services at OS helped too. With the 200-year anniversary approaching in 2024, the RNLI are looking to create a dataset of lifeboat stations through time, which could be used on a public platform for discovering more about the organisation's past. This kind of engagement contributes towards wider exposure for their lifesaving work, increasing fundraising opportunities, and adds to a sense of belonging and purpose within station crews and their communities.
With a dataset of 169 former lifeboat stations given to me by the RNLI GIS Team, I was tasked to review them and make sure they are as accurate as possible.
I mostly check old OS maps shown on the National Library of Scotland website, but occasionally dig deeper using the British Libraries online newspaper archive for any extra information I can find.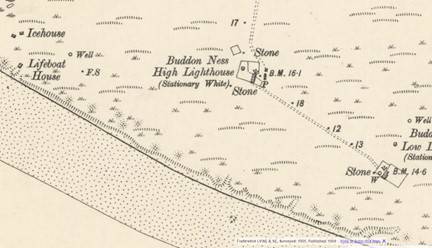 My skills as a surveyor in RSS gave me the familiarity of mapping data to quickly find lifeboat stations on old maps and reference them to present day coordinates.
I find the closest map in time and check for a lifeboat house. If I find one, I check against the coordinates and confirm them. Quite often though there are some differences.
For example: The Buddon Ness lifeboat house near Dundee, was closed by the RNLI in 1894. The location given to me was the same as the lifeboat house on this map surveyed in 1901, after the RNLI had stopped using it.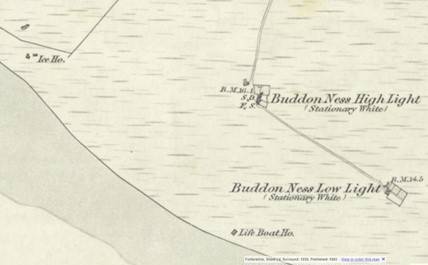 But an OS map surveyed in 1858, during the RNLI usage, shows the lifeboat house as further Southeast, nearer the lighthouses.
This suggests the later lifeboat house was not used by the RNLI, so I updated the coordinates to show the original RNLI location.
I am expecting to finish the research this summer, and I look forward to seeing what the Heritage and GIS teams at the RNLI can create with the finalised data.
Written by Lee Harvey - Surveyor for Ordnance Survey