Our role in World War One
27 Feb 2014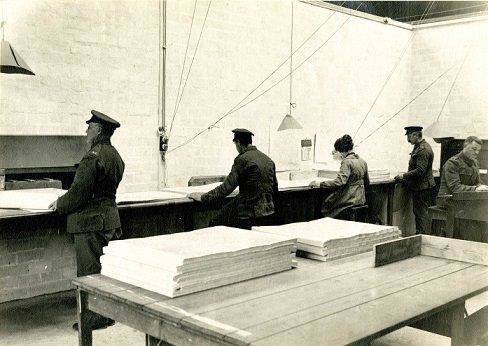 Behind the scenes
Ordnance Survey in the news
Our press team have been working with the BBC to put together a short film and radio broadcast about the role which Ordnance Survey carried out during World War 1. It's supporting some activity, launched this week, on the BBC website and in quite a few of their programmes. We are also expecting the film to be featured on BBC South tomorrow evening as part of a series of features about the impact of the war on local people.
Ordnance Survey was formed in 1791; set up initially to map the south coast of Kent, when the British government was worried about a French invasion. However, in 1914, Ordnance Survey helped with the war effort, mapping the battlefields of France and printing some 33 million maps for use in the trenches in the four years of war.
At the time, we were a military organisation and quite a few of our staff enlisted to fight. However, Charles Close, our Director General at the time, worked with the Royal Engineers to ensure that the technical and cartography skills of our people were utilised to help fight the enemy and identify where enemy fire might be coming from.
In making this short piece for the BBC, we were able to find some equipment which would have been used at the time including plane table and theodolites – a far cry from the technology we use these days! You can see them being used in some of the photographs below. We also met academic and historian Peter Chasseaud (featured in the article) who wrote the amazing book 'Mapping the first World War'. If you are interested in getting hold of a copy of his book, watch out for a guest blog and competition coming on the blog up soon.