The latest PropTech start-up off the Geovation conveyor belt
19 May 2022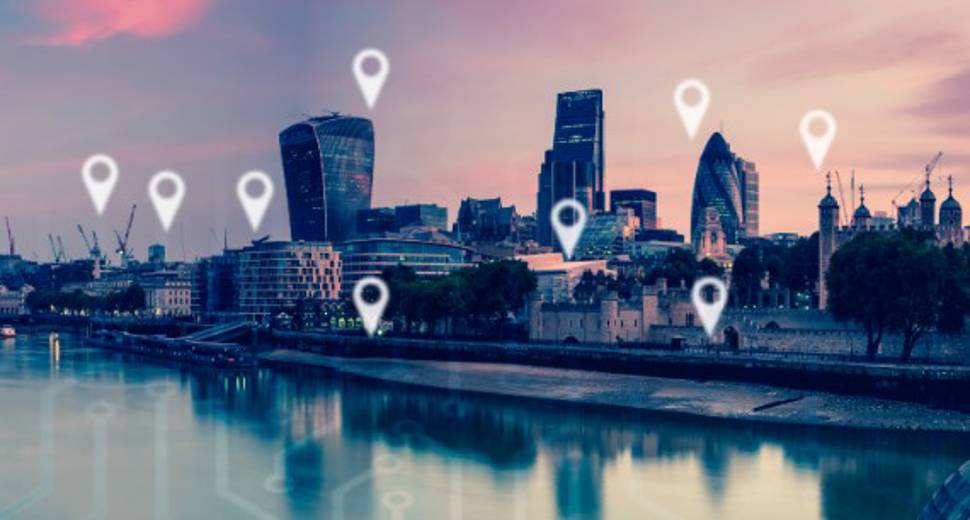 Geovation
geovation programme
proptech
Since its inception in 2009, Geovation, Ordnance Survey's (OS) geospatial innovation hub, has supported over 130 location-data and PropTech start-ups through its Accelerator Programme. Those start-ups have created 1,759 jobs and raised more than £115m.
The Accelerator Programme, which is also supported and funded by HM Land Registry (HMLR), provides start-ups with a bespoke package of financial support, worth over £100k per start-up, and includes equity-free grant funding, a 12-month residency in the data hub (6 months of which includes intensive support from industry experts), workshops, coaching and access to cutting edge data from OS and HMLR.
HomeFinder, an online marketplace for new builds, are part of the 2022 alumni.
"HomeFinder is the easiest way to find new homes and developments for sale," explains James Nightingall, Founder and CEO of HomeFinder. Before continuing: "We're different from Rightmove and other property portals like that because we offer a concierge service. Every client is assigned their own private HomeFinder who finds their dream home – we want to end the scrolling!
"Our HomeFinders can find you the best prices and even access properties before they go onto the internet."
James closed his estate agency business and launched HomeFinder in October 2021, before applying to join Geovation's Accelerator Programme almost immediately. The confidence of being accepted onto the programme made James feel he was on to something big, and this was reflected with his first foray on Instagram.
"As soon as I started advertising on Instagram I could not keep up with enquires!" said James.
"The Accelerator Course was invaluable but what can easily be overlooked is that the program does not just supply data and equity-free grant funding, it also provides an amazing team of support and workshops. Everyone has been extremely helpful and provided excellent value but the 1-1's with all the consultants, including digital, coaching and sales, were especially valuable to me."
However, OS data does play an important role underpinning HomeFinder as they rely heavily on maps and accurate location data for their property searches, as well as catering to a more data savvy customer base.
"Our buyers are obsessed with data, and this is something I feel very passionate about. Many buyers are highly focused on green spaces in cities. I love the fact you can find specific greenspace with OS mapping.
"We have recently had more enquires for areas with natural views and OS Terrain data helps us find areas with higher altitudes. It's really helpful because it often surprises people; most people think London's highest natural point is Hampstead Heath but it's actually Westerham Heights in Bromley. Another request we have had is access to open rivers for recreation, and we have been using OS Open Rivers to identify these areas.
"Also, one of our clients wanted to buy a new home near a nature reserve and we used OS maps to measure the distance for each property we recommended. Data is so important when making a huge decision like buying a home, and the OS data has proved invaluable," explained James.
Moreover, the Accelerator Programme does not just afford HomeFinder or other start-ups access to data, but it can also support them build their own data. HomeFinder are constructing their own Application Planning Interface (API) with OS, which will include a machine learning database of properties to assist the human HomeFinders.
"From my 10 years' experience, luxury consumers have very specific needs. The technology is not there yet, but we are working on this.
"I believe in a combination of technology and human customer service to empower people with technology, rather than replace them. HomeFinder offers a concierge service at the moment, but in time AI solutions will be built around the data."
Away from the data, what's next for HomeFinder?
"We will be looking to raise pre-seed capital and expand locations. We are also in the fortunate position to be able to organically grow as our revenues increase.
"I have a lot of ideas for HomeFinder, but our customers give us the best ideas. We recently found a new home for a buyer in under 24 hours for free! This is our new company record."
You can access the links for more information on the Geovation Accelerator Programme and HomeFinder.