When real world mapping meets Tolkien
10 Sep 2020
cartography
os maps
tolkien
As a full-time cartographer with previous experience as an ecologist, our guest blogger Dan Bell is a huge advocate of the outdoors. In his spare time, he enjoys fell/long distance running and is currently training to become a Mountain Leader in the Lake District! If that wasn't enough, he also runs Middle Earth's Maps. Here, he tells us how he has used (Ordnance Survey) OS data in his Tolkien-inspired mapping…
Why are maps useful?
Maps are a window into an unknown landscape. They are simplifications of an increasingly complex world, affording us the opportunity to plan our adventures, make memories, and inspire our curiosities. It is these three attributes of maps and map making that continually motivate my work, in my endeavour to explore the realms of fantasy map creation within a real-world setting.
Where did it all begin?
In October 2017 I sat down and sketched out a small section of Middle-earth; one of the most widely recognised examples of fantasy map making ever conceived. As a fan of Tolkien's literature, I am interested by how his stories are interwoven within this cartographic framework. One quick glance can rekindle specific storylines, characters, and events. It is a hugely imaginative and often emotive experience, and one of which I was keen to explore in my own work.
Soon after drawing my first map, and in knowing that there was such a big Tolkien fan base worldwide, it occurred to me that the blending of this iconic style with real world maps was worth pursuing. 'My Favourite Square' is a project that was a devised by myself to bridge the gap. It utilises OS data using the method below, to create highly detailed fictional renditions of our favourite places.
Tutorial
To create my illustrations, I use OS data as it is accurate and routinely updated to match the ground. The 1:25,000 Explorer map series allows me to pull out specific locations in detail. I make use of OS Maps desktop as it is a fast an efficient way to look up and get mapping for anywhere in GB without the need for a paper map. All you will need is a pen, pencil, ruler and rubber.
Step 1 – setting your paper
Using the pencil, draw a 6 x 6cm grid in the middle of your paper. I draw on A5 (210 x 297mm). Extend the horizontal and vertical lines beyond the square so that you can capture some of the surrounding detail.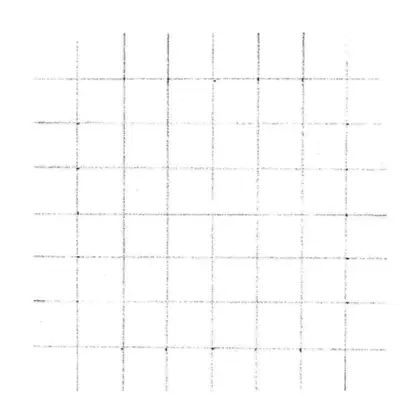 Step 2 – choosing an area to draw
Try and choose an area that is small and contains one or more of the following; mountains, forested areas, rivers or lakes. These features look great in this style. Other things to look out for are castles, roads, and railways as these can really add to the aesthetic. An area of approximately 2/3km2 works well, larger areas can be drawn but it may be hard to convey all of the details.
Step 3 – setting your OS map
Place/draw another 6 x 6cm grid over your map. I do this in Microsoft Word but there are many other programmes which can do this.
Step 4 – transferring the details across
Grab your pencil and take each of the smaller squares in turn, transferring the detail across to the grid on your drawing paper. We can add trees and further detailing later.
Step 5 – inking the sketch over
Go over your pencil lines in pen, adding the fine detail as you go. I use line maker pens, as these are precise and give the map a quality finish. I like to 'frame' my maps in a thick black square, but this is of course not necessary.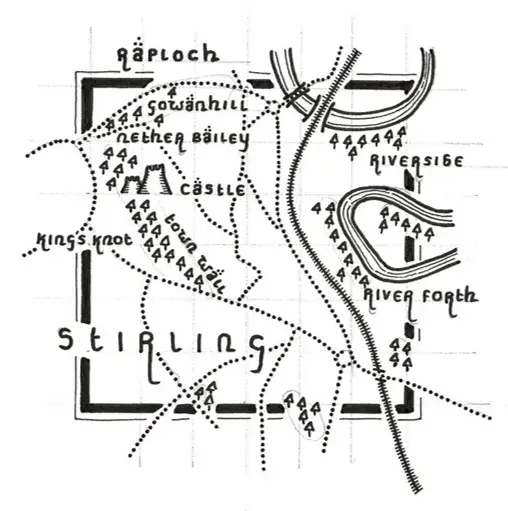 Step 6 – removing pencil lines and finishing up
The final step is to remove your pencil lines and add your signature to the corner of your paper.
Step 7 – frame it!