SearchLand links data in smarter ways using UPRNs
21 Sep 2021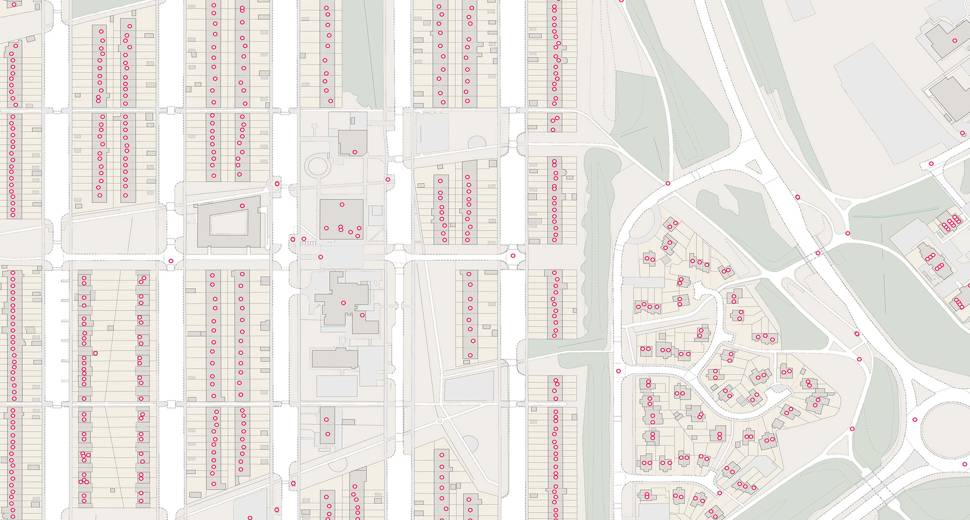 developers
Geovation
os data hub
UPRN
As SearchLand continues to innovate within the property sector, gathering data from a wide variety of sources including HMLR and Ordnance Survey is one of the main ways they are continuing to add value for their customers. As co-founder of SearchLand, Hugh Gibbs explains in more detail…
Here at SearchLand, we have some tricks up our sleeve for linking data. A common method is to use overlapping features and join these datasets together using their common geometry. This method is great for linking datasets like land ownership and constraints and can help with calculating the developable area of a site. (i.e. what area of land is not constrained).
But when it comes to addresses, the physical address can contain issues that make linking this data difficult. If this is the case, we link data in a smarter way, which is where Unique Property Reference Numbers (UPRNs) come in. UPRNs provide us with a robust catalogue of unique records that we can link to other datasets. What's more, because we can download this data directly from the OS Data Hub, we're able to use it for any number of queries whilst testing new features.
A similar identification system is true for HMLR's National Polygon service which divides England and Wales into its registered landowners. This dataset provides a similar unique ID to land with each plot having an associated title number. However where 14% of land is not registered, no title ID exists, and it's common to have multiple buildings linked to a single plot of owned land. An example of this one-to-many relationship is a block of flats under leasehold ownership on a parcel of land.
In this scenario, UPRNs help us to identify where there are many buildings to one landowner. This then allows us to link data to the appropriate building and keep datasets separate. For unregistered land, UPRNs help us to identify these plots of land in a way that doesn't require overlapping geometries. This means we can still provide useful insights into these unregistered locations. We are able to update this data with the latest data from OS to ensure this process and others using the same data are kept up to date as areas develop and the topography changes.
SearchLand is currently exploring the use of UPRNs for temporal data to identify building completions (where new UPRNs are created) and identify whether planning applications are being completed/stalled. There is a potential constraint as to how councils distribute UPRNs and whether this is done in line with the building completions.
SearchLand contains all property data in one place to make informed property and land decisions. Find out everything you need to know on the SearchLand website.
Learn more about UPRNs and OS addressing data here.
Discover our developer site now to find out more about how the OS Data Hub and our Linked Identifier API can support you.