Surveying coastal changes by drone
6 Aug 2019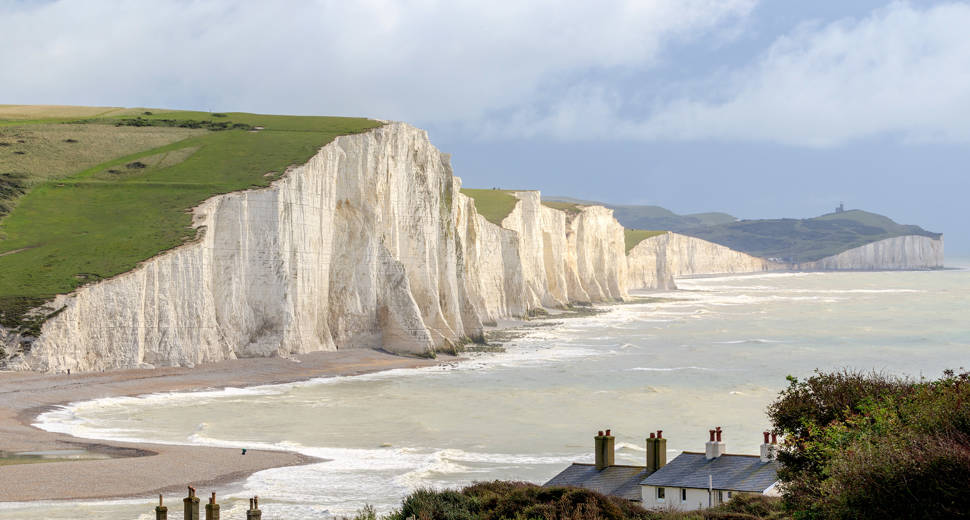 Behind the scenes
Ordnance Survey in the news
Most of us are aware that Britain's coastlines are constantly changing with erosion and landslides and we've blogged before about how our data is being used to predict future changes to the Scottish coastline. One challenge is capturing the changes quickly and ensuring our data reflects the current coastline.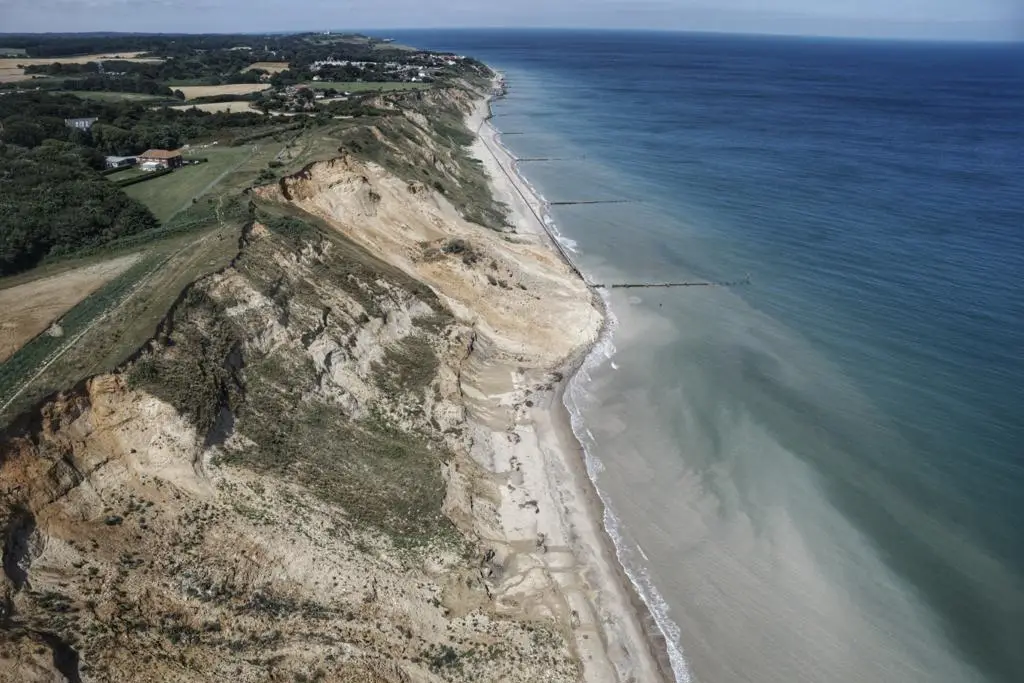 A recent landslide on the Norfolk coast at Sidestrand demonstrated the benefit of drone use to capture change. Footage of the cliff fall was captured by a member of the public and James Morrison from our Unmanned Aerial Vehicle (UAV) team, worked with our Norfolk–based surveyor Jez Hull, to respond quickly.
Combining James' piloting skills and Jez's invaluable 30 years of local knowledge, they sent the drone up to capture the change in topography from the air, ensuring our data was updated in just three days.
James said: "It is an incredible achievement by all involved, when you consider the turn around from the UAV flight, the imagery process, and updating the topography data. It's much quicker than using a plane.
"It really highlights the importance of the UAV team's ability to mobilise and fly urgent jobs within several days.
With over half a billion geospatial features for us to keep up-to-date across Britain, we survey by UAV, plane and with our ground surveyors. This helps us to cover rural and urban areas all year around. Our surveyors carry a tablet–type computer that is coupled via Bluetooth to a survey-grade GNSS unit mounted on a pole. They use this to pinpoint the position of new features or check the position of existing data on the maps.
View this post on Instagram
Jez praised the recent drone use: "It means we can supply the local authority and emergency services with a rapid update of the situation on the ground. Also working in those conditions in that environment is a particularly dangerous job to attempt to do using our GNSS measuring methods. Using drone technology in this way is much safer."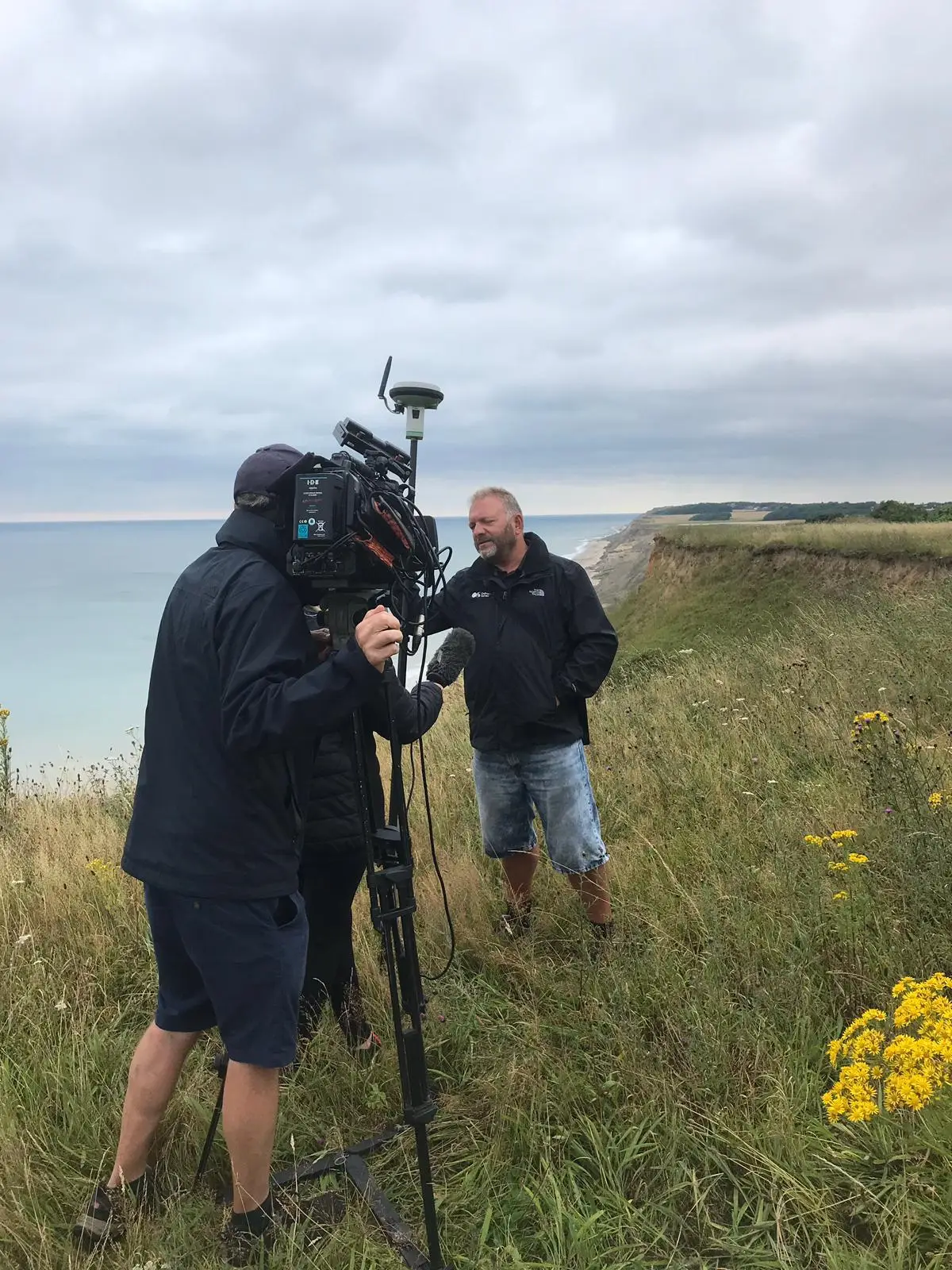 James and Jez's work caught the eye of ITV Anglian News, which filmed the story for its local news bulletin.
…there are 26,835 properties located within 500 metres of the Norfolk coastline?
We used the image from the drone to create a Point Cloud, making each pixel in the image into a point. The overall effect looks like a 3D image, but as you zoom in, you can see the individual points rather than the image.