Taking climate action – how space-based heat data can power adaptation planning
21 Jun 2022
Behind the scenes
Cartography
Developers
Public sector
Using GI and maps
International
Back in November, we were delighted to announce OS's role in an exciting project using earth observation data to identify areas at greatest risk from global warming – led by Space4Climate. The project highlights the need for satellite heat data in effective climate adaptation planning. OS Innovation Lead, Donna Lyndsay has recently published a report explaining more.
"Together with our Partners, we're highlighting how valuable heat data is to taking effective climate action. Visualising the data helps bring insights to life for real-world benefits and the map is a very powerful instrument to make data legible. "

– OS Innovation Lead, Donna Lyndsay
In the UK, The Climate Change Committee have declared adaptation to heat a top priority.
As of 2018, the 20 warmest years on record globally have been in the past 22 years.
The planet could warm by more than 4°C by 2100 with potentially drastic consequences.
Space4climate have led a project highlighting the need for satellite heat data in effective climate adaptation planning.
The project uses earth observation data from the National Centre for Earth Observation.
"Satellite observations of land surface temperatures, and their change, are increasingly recognised as being able to provide unique and detailed knowledge to better facilitate the understanding of climate change and thus to inform planning and 'climate-adaptive' policies to deal with extreme events, such as heatwaves."

Dr Darren Ghent, NCEO scientist, University of Leicester
As part of the project, Ordnance Survey carried out research into the benefits of space‐based heat data, interviewing public sector customers.
88% see real value of heat data in their work to plan and mitigate, citing potential uses such as focusing resources to those most in need at times of excessive heat, making places safer and more comfortable to live, and optimising tree planting.
85% of those interviewed however, weren't previously aware of the heat data, or had any form of access to it.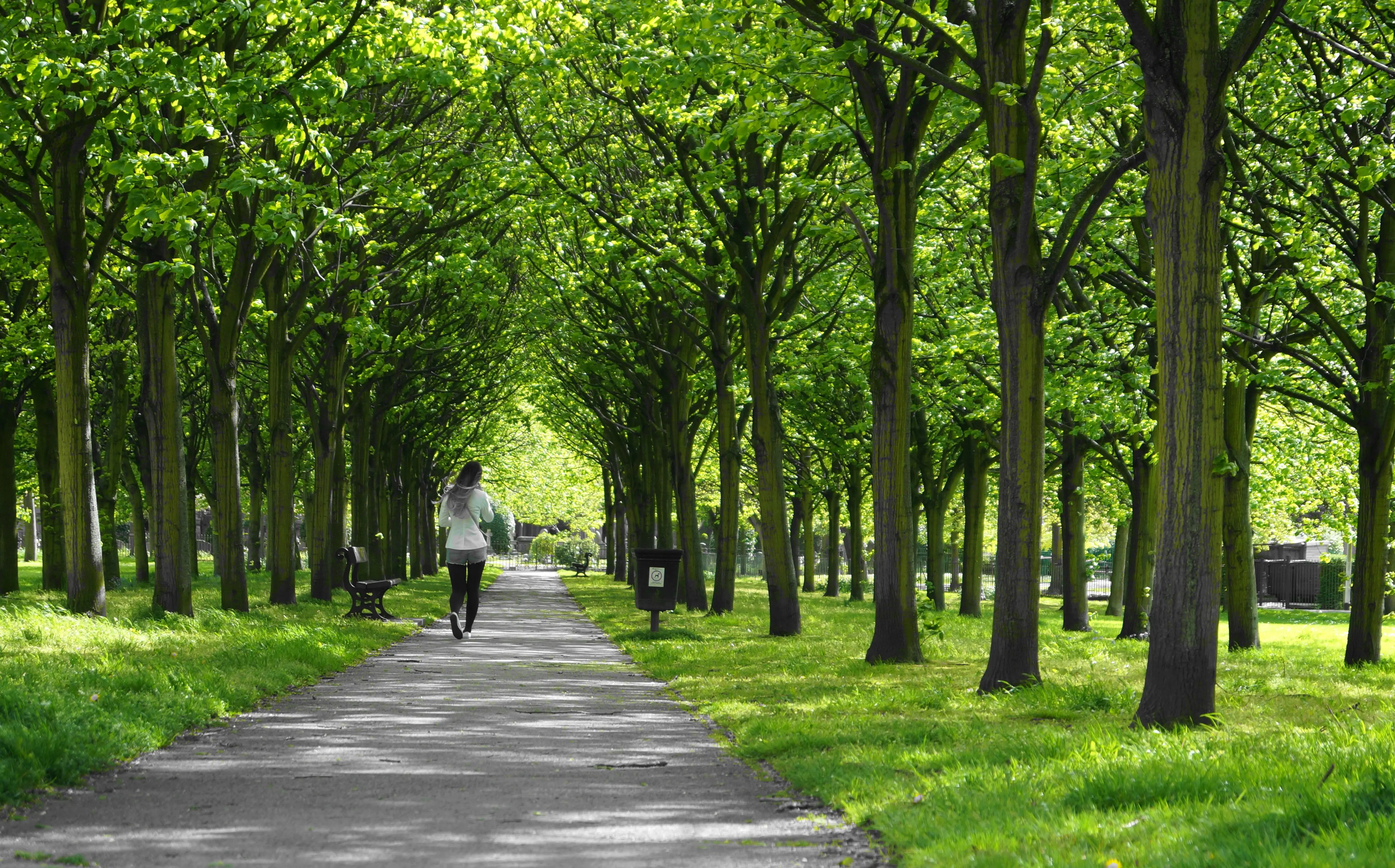 "It's essential we get high quality scientific products into the hands of the right people. "

Director of the National Centre for Earth Observation, Professor John Remedios
As the project shows, OS data is already being used to tackle heat-related climate change.
By combining OS AddressBase Premium data with earth observation data from NCEO, the project highlighted regions in Plymouth which had a higher deprivation score, combined with a higher heat discomfort index. Identifying Urban Heat Islands enables decision-makers to protect vulnerable communities during heatwaves, and target buildings that require adaptation, such as retrofitting green or cool roofs.
Similarly, combining NCEO's discomfort index with OS Greenspace informs decisions about where to plant trees to most efficiently reduce discomfort.
Making insights easily accessible to decision-makers will help:
Protect the most vulnerable communities, infrastructure, and environments
Add cooling green and blue spaces onto the map for maximum impact
Enable the success of climate solutions to be monitored and best practice shared
Donna Lyndsay explains more
Explore Donna's underpinning information