Three months of the OS Data Hub
17 Nov 2020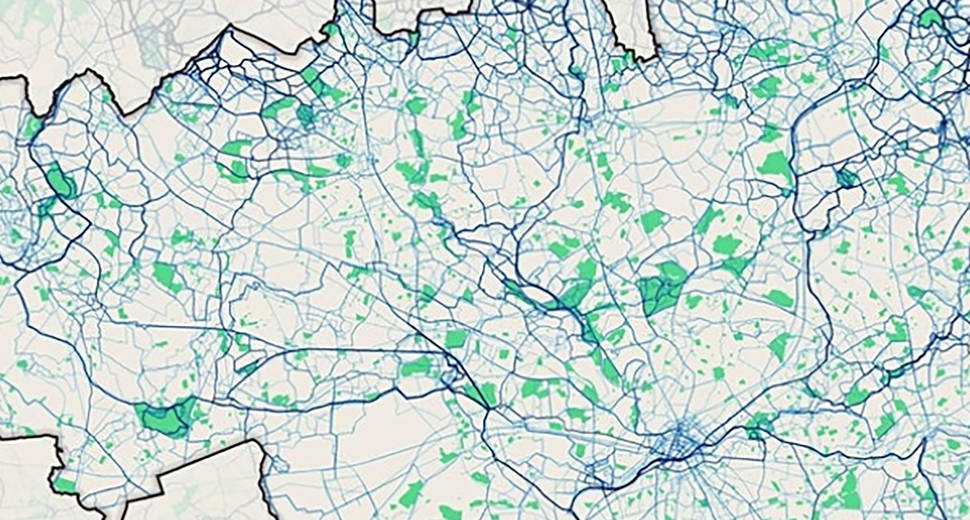 Since we released the OS Data Hub in July, as part of the new Public Sector Geospatial Agreement (PSGA), we've been tracking use and eagerly watching to see how our customers, old and new, will use the platform and APIs.
Three months on and we're delighted with what we've seen. After crunching the numbers of registered users, we've identified of the 2,355 users who have registered for the OS Data Hub, 1,845 are new to OS. The majority (76%) of users have registered for the OS OpenData Plan, and across both that and the Premium Plan, customers have carried out over 40 million transactions, with a 100% month-on-month increase in transactions.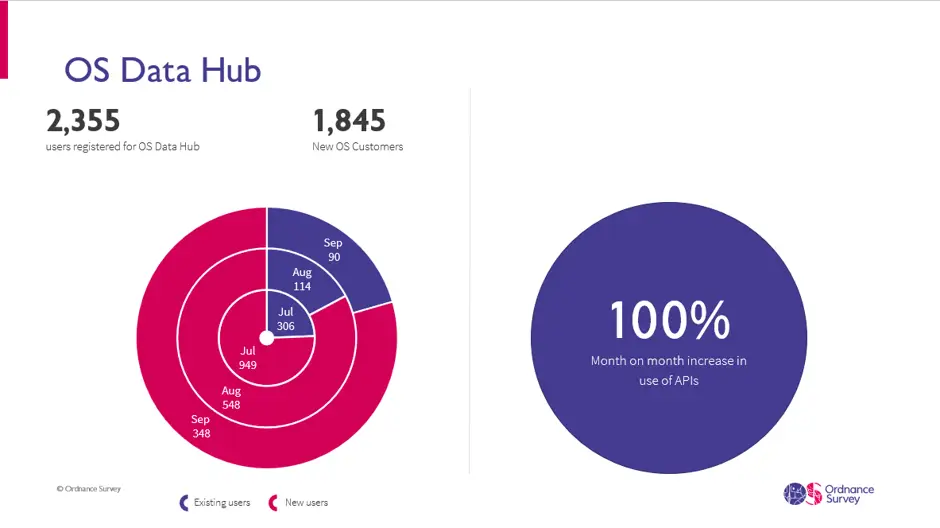 The OS Data Hub also provides the new platform for downloading OS OpenData. There's been over 4,000 orders of the new OS OpenData products since they were delivered in July, with OS Open UPRN being the most downloaded product followed by OS Open TOID, OS Open USRN and OS Linked Identifiers (LIDS). Excluding these products, we've experienced a 76% like-for-like increase in OS OpenData orders since the OS Data Hub launched, which is fantastic news.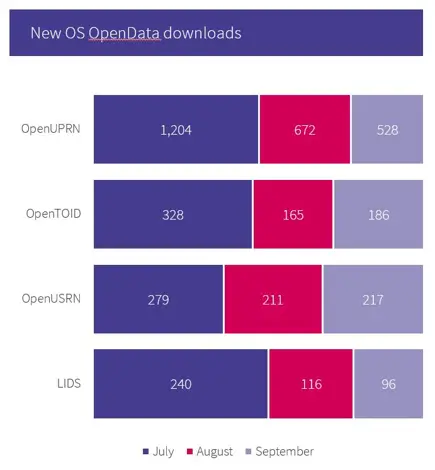 How is the data being used?
We've been chatting with the new developer community who have been using the platform and finding out how they're using OS data and what benefits it can bring to Britain.
The data team at The Times and The Sunday Times have used our vector data frequently, for analysis and to make maps, discovering new datasets they didn't know existed.
Balkerne enables property owners and insurers to prevent losses from manmade and natural events through predictive, actionable, and location-based intelligence. They're using OS data to develop products that help insurers, brokers, and property owners to act before things go wrong.
Building Passport has used OS data to support their PropTech start-up, while property.xyz has been using OS data with the aim of building the world's most intelligent property platform.
Many of these uses are in PropTech, but there are many more out there. We'd love to hear more about how our customers are using OS data, so do get in touch and share your data stories.
How the PSGA led to the OS Data Hub
The PSGA launched in April 2020 and is a contract with the Geospatial Commission which will see OS help generate significant economic value to the UK economy over the next 10 years.
We're delivering the next generation of location data and transforming the way people access, share and innovate with geospatial data, including through the OS Data Hub, which is the new way to access our authoritative location data.
What is the OS Data Hub?
The OS Data Hub will eventually replace all previous OS ordering systems with one mobile-friendly platform with a single sign on to give customers a better user experience.
Through the platform, customers can access OS data via our new range of location APIs. APIs are the building blocks for all web-based mapping applications. They can remove the overhead of managing and storing the data yourself, helping to save time, effort and money.
Through the APIs customers have free unlimited access to OS OpenData to use for personal, or commercial reasons; and there's free access to OS Premium data, including OS MasterMap, up to a value of £1,000 a month, for developing apps, products and services for use by third parties.
If you work in the public sector and are a member of the PSGA, you will have unlimited free access to the APIs under the PSGA terms from January 2021 – watch this space.