Top 10 blogs of 2019
23 Dec 2019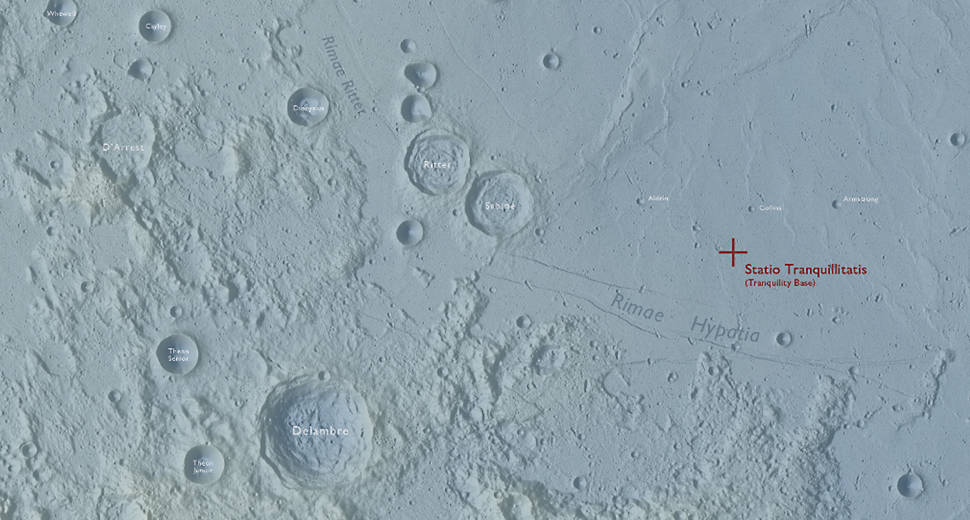 Behind the scenes
Cartography
First off, thank you to everyone for your interest in the OS blog over 2019. At the end of each year, we like to find out the content you've enjoyed the most. Of course we always aim to publish content that you'll find interesting, but crunching the numbers and working out the top 10 helps us understand what we should do more of. So, what has grabbed your attention the most throughout 2019? Let's find out…
Magnetic north continues its march to the east
We're not surprised to see this at the top, this intrigued everyone here at OS too! By using the British Geological Survey's blog on the changing direction of magnetic north alongside their grid magnetic angle calculator, we estimated the region where magnetic north is now east of grid north. Although people were upset to find out this would make the ADD for mag, RID for grid mnemonic redundant in some areas of the country, we enjoyed hearing your suggestions for how to update it.
GB's longest linear walk without crossing a road
Off the back of a tweet, our Consultation and Technical Services (CaTS) team were able to find out where the longest linear walk without crossing a road was in England, Scotland and Wales. As you can imagine, the longest in terms of GB is the one in Scotland which crosses the hilly terrain of the Cairngorms. Now we know a lot of you are avid walkers, so we made sure to include a disclaimer about the terrain. A very prepared and determined group of hikers attempted it, but bad weather prevented them finishing. They've advised us they will try again, so watch this space!
Britain's most complex motorway junctions
The first of 4 data visualisation projects on the list, back in July one of our graduate data scientists in the GeoDataViz team worked hard to analyse the motorways we have here in GB. We were intrigued to find out we have 50 motorways with over 8,300 km of roads and a surprising 666 junctions. Cartographically speaking, these junctions make for very interesting visualisations and at number 3 on our list, it seems you agree!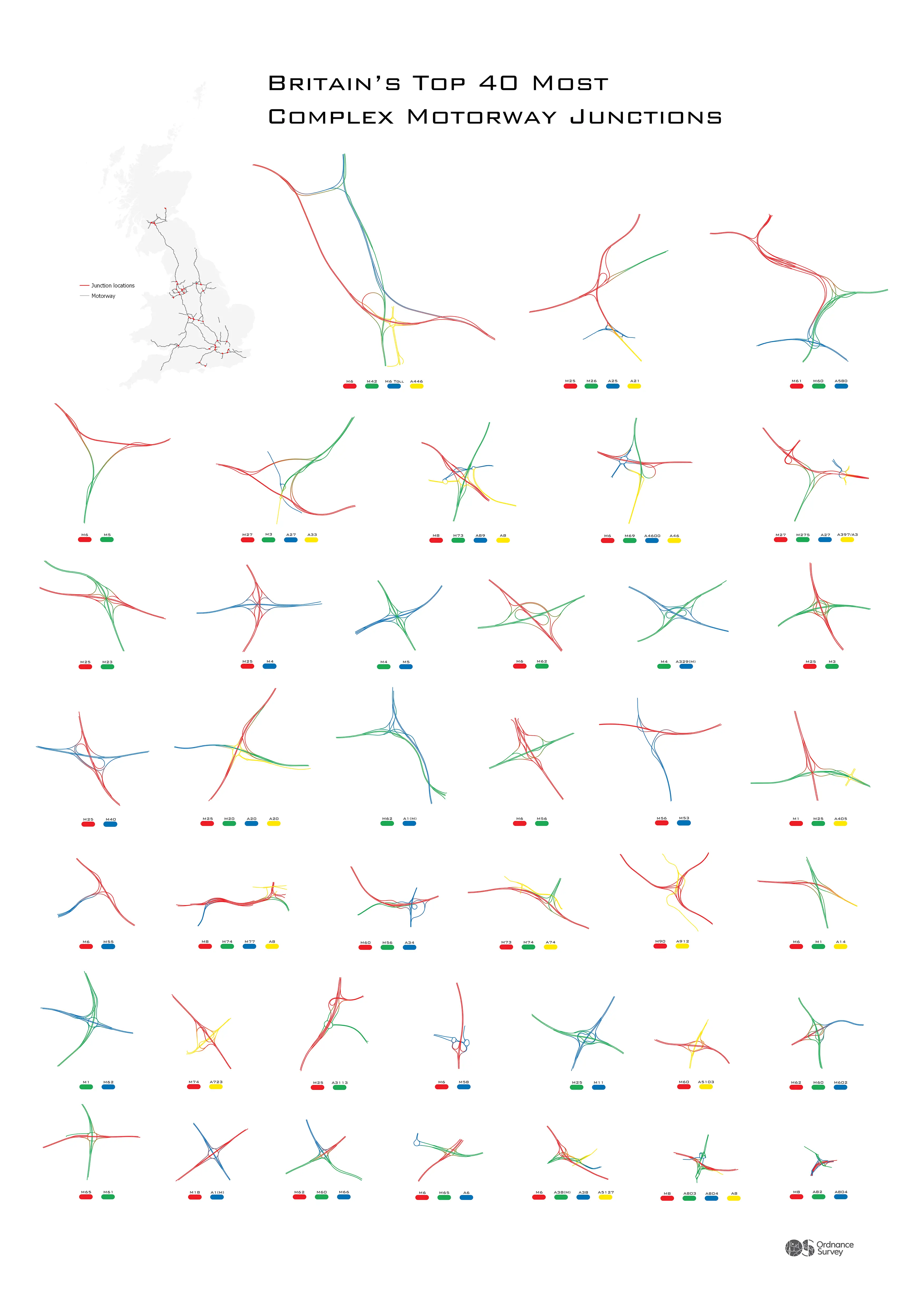 Continuing our GeoDataViz team portfolio, we used the data from our wonderful OS Maps app users to create visualisations of Britain's favourite routes in 2018. Did you know, our users created over 300,00 public routes covering some 2,950,000 miles? Unsurprisingly, the National Parks dominated the 20 busiest grid squares, which brings us nicely on to number 5 on our list…
New poster to celebrate 70 years of Britain's National Parks
As big fans of our beautiful National Parks, we jumped at the chance to get involved in the 70th anniversary celebrations. Our brilliant GeoDataViz team created this eye-catching poster and reminded us of how lucky we are to have 15 National Parks all over GB. With many using it as inspiration for their next adventure, we were so glad you liked it as much as us.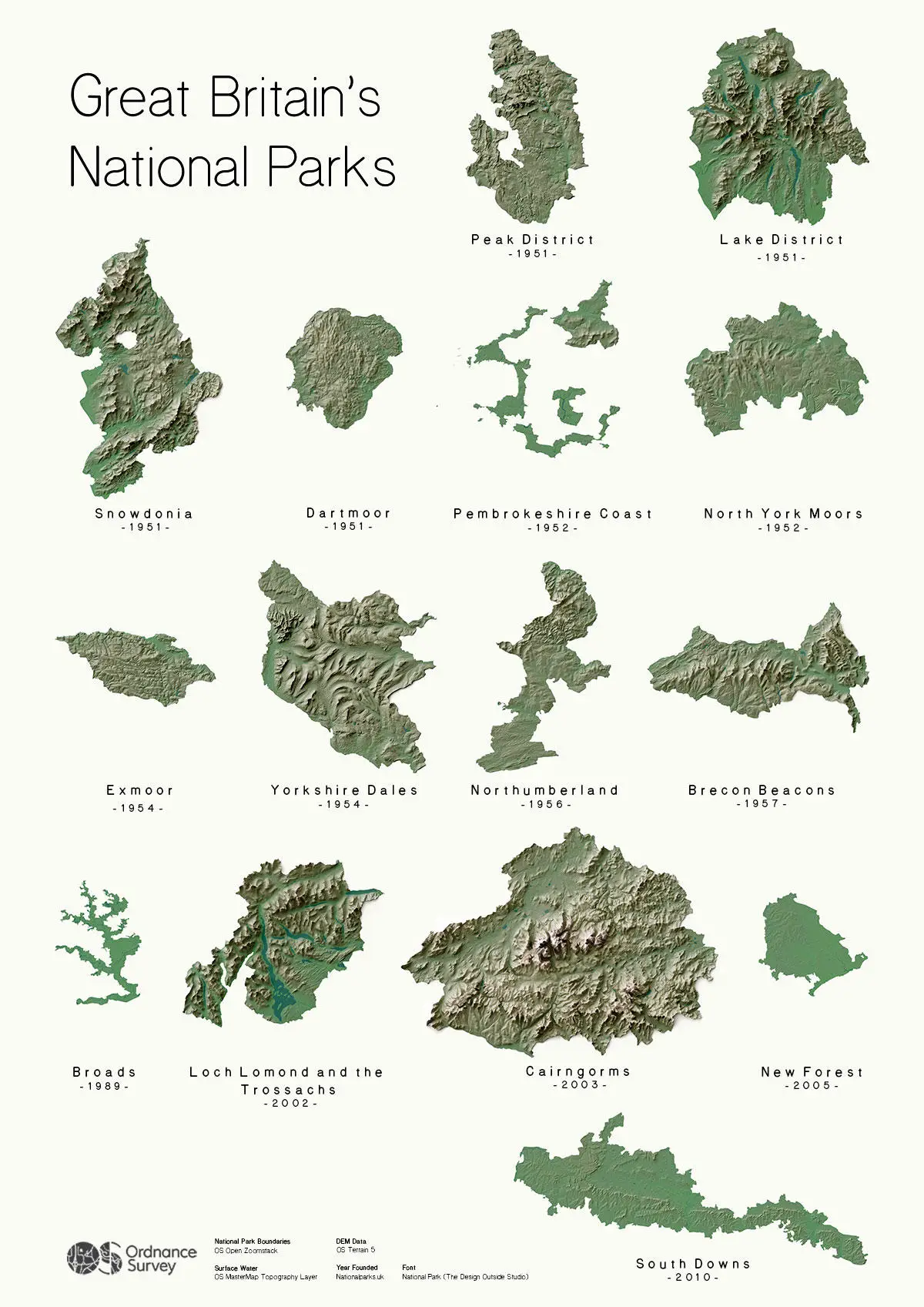 Here at OS we love the opportunity to do something a little bit different, especially if we can celebrate momentous occasions at the same time! Covering Apollo 11's lunar landing site, the OS Moon map was a very popular addition to our OS shop. We even made an ArcGIS story map which focused on the mapping of the Moon – find it here.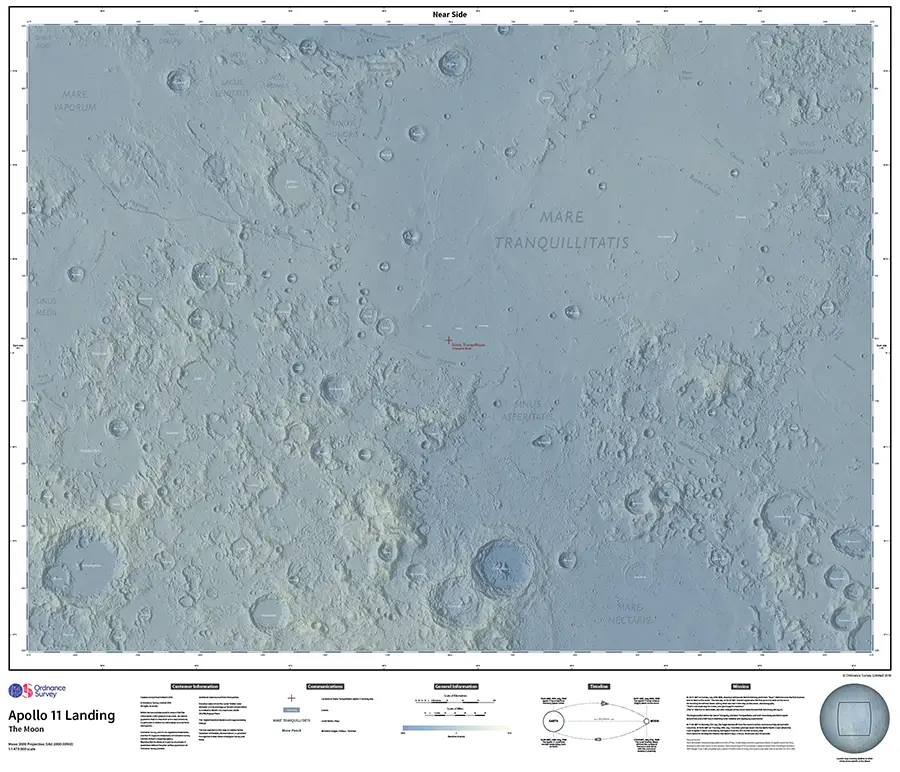 Following a product trial which 1200 of you took part in and offered feedback on, we were able to optimise OS Open Zoomstack and release it as a fully supported open data product. As a comprehensive vector basemap of GB and a product we are particularly proud of, we're delighted to see this in the top 10. Follow the link and try it now.
We're especially glad for OS Open Zoomstack, as it enabled number 8 to happen. Alongside other OS datasets, guest blogger Dan Harris used OS Open Zoomstack for the watercourses element of his LEGO project. Clearly not the only ones to be enjoying his work, we loved seeing our mapping in the 3D form of LEGO!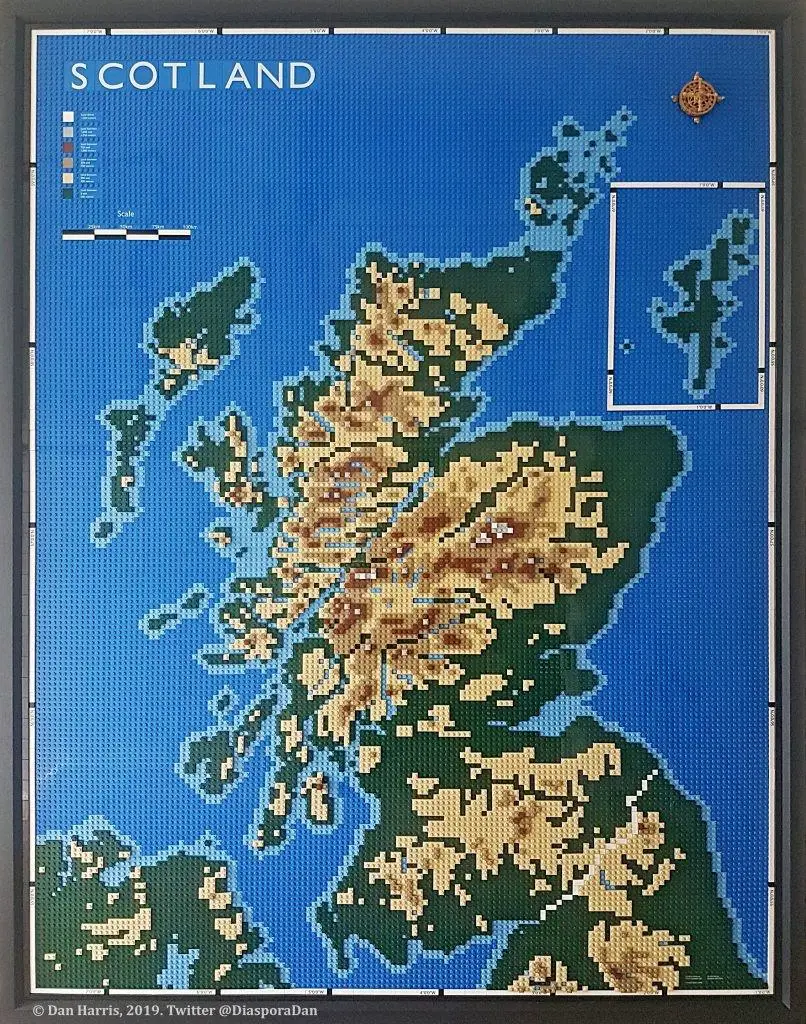 Dating back to 1892, Naismith's Rule is a simplistic way of estimating walking times. Founded on what was available at the time and based on the fitness of a Victorian mountaineer, we thought it was time this had an update. It is taking longer than anticipated, but watch this space…
OS and ONS release report on the geography of Britain's high streets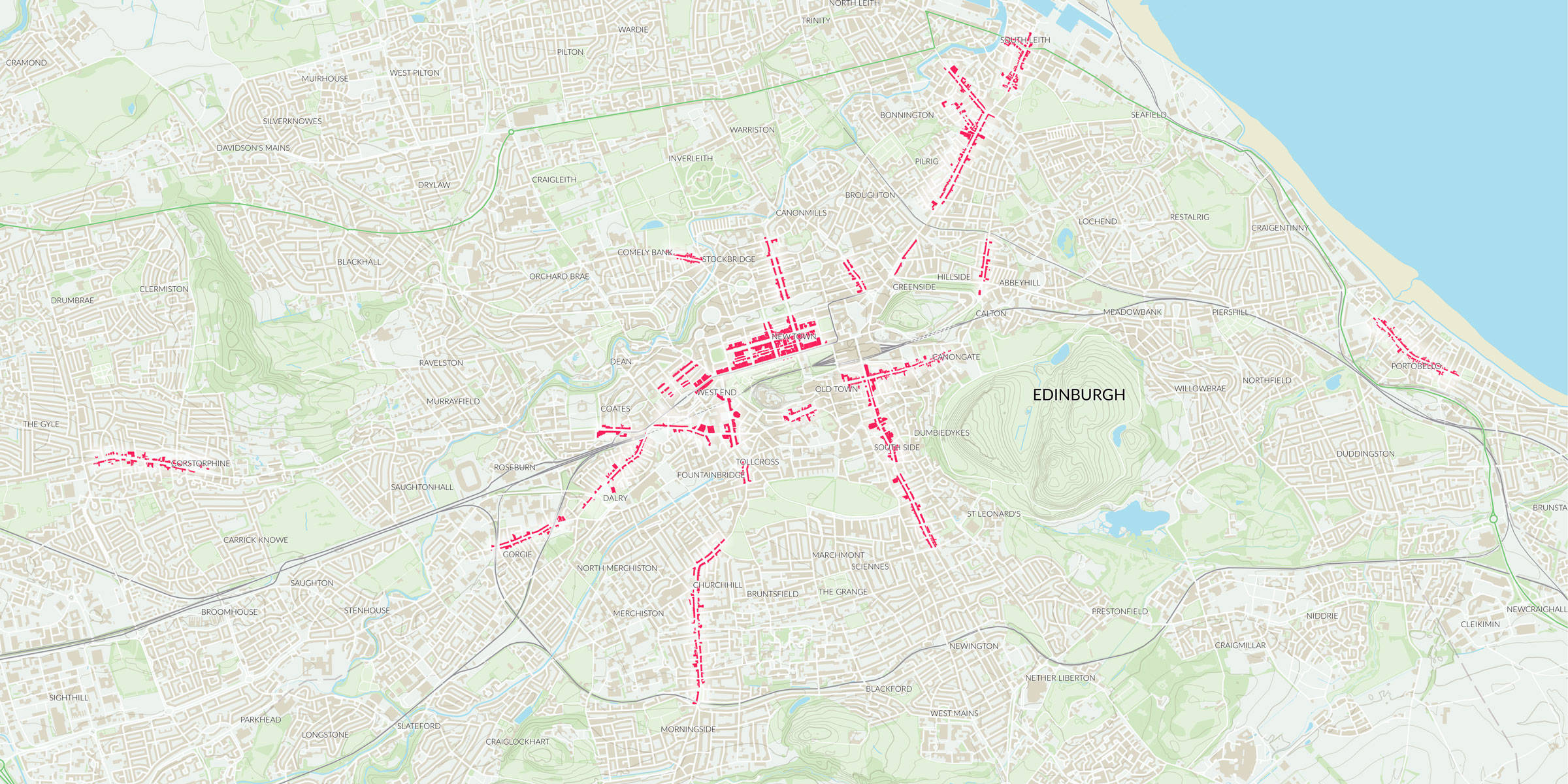 How easy is it to define a high street? Quite hard apparently! Using the methodology in the ONS report (link is on the blog), Britain has 6,969 high streets with the smallest number located in the North East. It's a rabbit hole of facts, find out more on the blog.
https://www.ordnancesurvey.co.uk/blog/2019/06/os-and-ons-release-report-on-the-geography-of-britains-high-streets/
Happy reading and see you in 2020!