Using OS data to celebrate 70 years of the Lake District National Park
12 Aug 2021
geodataviz
National Parks
Lake District
As you may be able to guess, we're big fans of National Parks here at OS. Ever since creating our data visualisation of GB's National Parks back in 2019, we've wanted to revisit and reimagine them all over again. Earlier this year, the Lake District National Park turned 70! To celebrate its 70th anniversary, our brilliant GeoDataViz team had an idea.
As Technical Relationship Consultants, Paul Naylor and Jess Baker (fresh from our graduate programme!) have put together two visualisations to use OS data in new and engaging ways. They were also keen to take inspiration from the work of some of their favourite cartographers and the techniques that they use in their work.
Here, Jess talks us through the maps and the inspiration behind them…
The first of the two visuals, showing the National Park mapped with our Landranger series, was inspired by cartographer Sean Conway. He creates beautiful 3D looking maps with vivid colour schemes and impressive amounts of detail. Taking inspiration from these, we used the OS Terrain 5 product as a hillshade model for the Lake District and then ran this through a Plugin in QGIS to create the 3D shadow effect. The boundary of the National Park was then overlayed, and final details were added in Photoshop such as the title, logo, and clouds around the edge.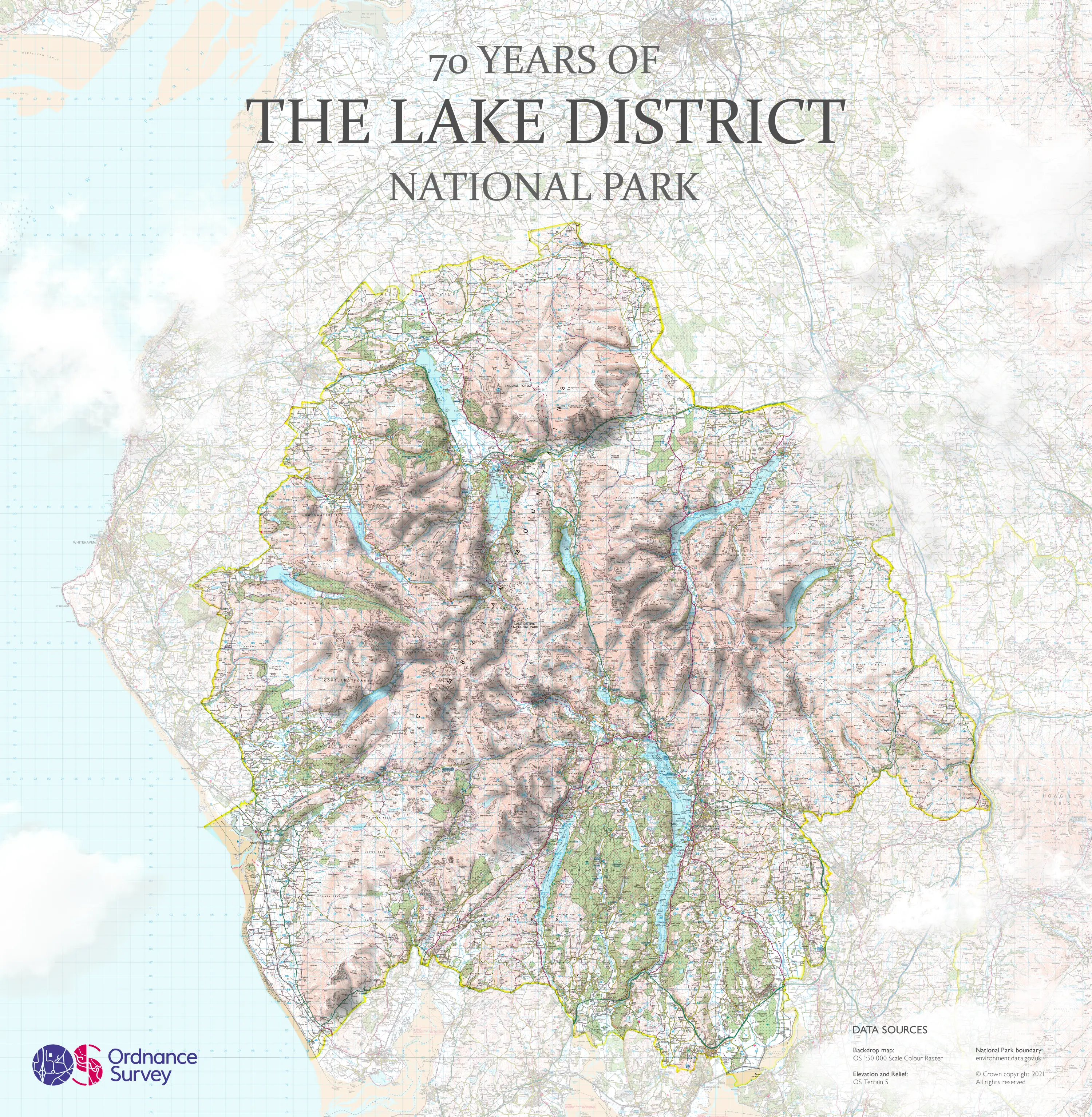 The second visualisation highlighting each of the 16 lakes of the Lake District also uses a hillshade model. By styling it in a different way, the map has a unique look and feel, and showcases each lake's area and depth, in order from largest to smallest.
The bathymetry (aka depth contours) of each lake in the National Park was something we were especially keen to include, after seeing the beautiful bathymetric maps created by cartographer Margot Carpenter. However, we initially struggled to find this data for the Lake District, and after some searching decided that we would digitise the bathymetric contours on our paper map products. This took two of us the best part of a day, but the impact it brings to the visualisation is well worth it in our opinion!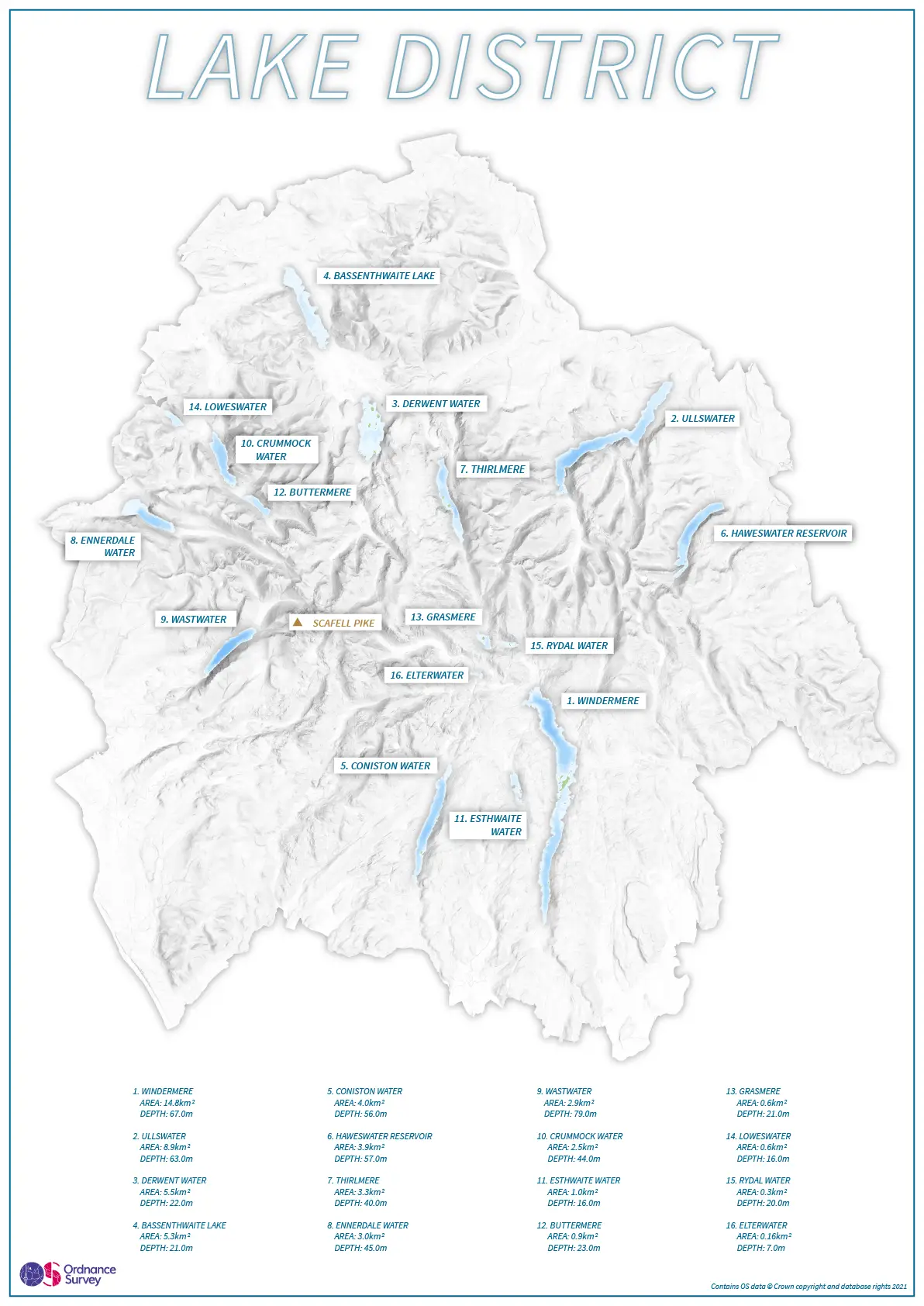 Although the two visualisations have a different look and show different things, they were designed to complement one another. One shows statistics and data on each lake in the area, as well as the surrounding context of the landscape – whilst the other is more aesthetic and invites the viewer to zoom in and explore the detail. We hope you love them both!
Interested in viewing these in a higher resolution? Go to our Flickr album.
Get ideas to explore our National Parks on our GetOutside blog.