Using the OS Data Hub in Iventis to plan major events
8 Dec 2020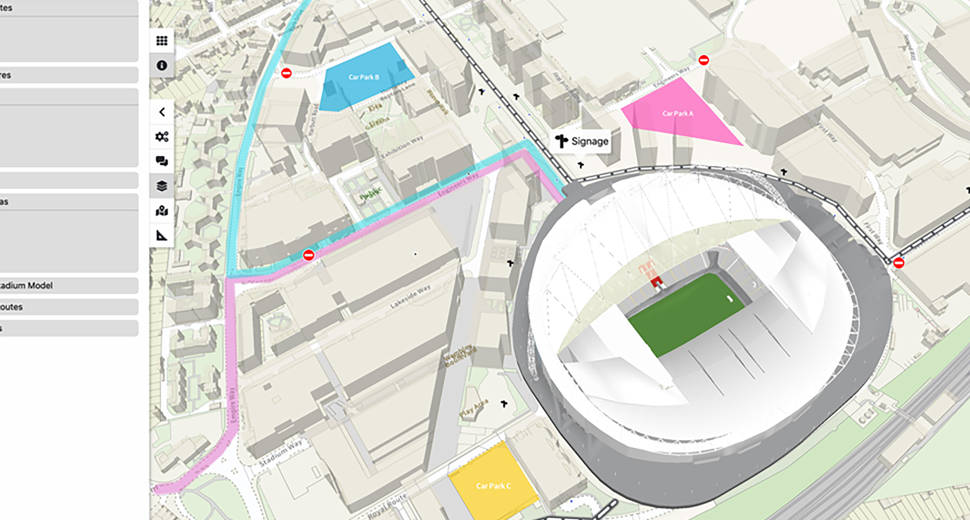 developers
iventis
os data hub
os open zoomstack
Iventis is transforming the way complex operations, such as major events, are planned and managed. For this week's #OSDeveloper blog, they have been kind enough to tell us how…
Iventis provides a collaborative planning platform for the organisers of the world's largest and most complex events. With events such as the World Cup or Olympic Games, operations can span whole cities and countries. As a result, event organisers require access to both detailed local mapping and lower scale data to develop their plans.
This is where Iventis comes in. By using the OS Vector Tile API to fetch mapping data and integrating this with CAD and BIM imagery, we are able to provide a seamless and powerful mapping experience.
Background
We developed the Iventis platform having experienced events such as the London 2012 Olympics. Whether it's planning city wide transportation systems or crowd management within a venue, geospatial information and mapping is crucial to such events. The planning involved is fast paced and involves large, multi-disciplinary teams and a variety of stakeholders to deliver effectively.
Event organisers can take very different approaches to managing this geospatial information. Typically, most of the local level planning is captured in CAD drawings (which requires CAD experts to manage). GIS systems may be available, but a lot of planning happens via PowerPoint slides and Word documents as the majority of the team don't have access or the skills to use this technology. As experts in this technology, we felt that there was a missed opportunity to make more of this data.
Iventis aims to bring the power of geospatial data to these teams through an accessible, easy-to-use platform which brings CAD, BIM and GIS data together.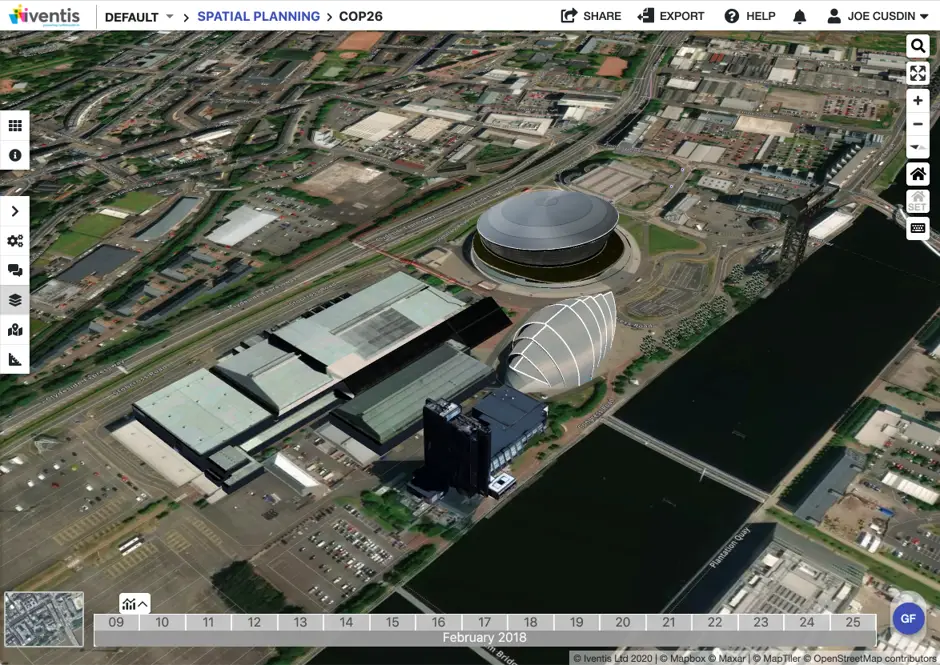 OS Open Zoomstack
A platform of this natures requires accurate 'base map' data covering wide areas. Until recently, Iventis was largely reliant on OpenStreetMap, satellite imagery or having to acquire, host and maintain other datasets. Our end users would often not be concerned with this process, but understandably would be frustrated if accurate data wasn't readily available.
The arrival of the Open Government License meant Iventis was quick to trial and adopt OS Open Zoomstack. The fast, customisable Vector Tiles meant we were able to offer OS data to our users for the whole of GB immediately without the headache of hosting and updating it! Together with CAD data, which we also serve in vector format rather than as images, our detailed maps could now be customised and branded to meet the requirements of our customers.
The OS Data Hub
This was a big step forward, but the game changer came with the new OS Data Hub platform. For the first time, we were able to offer OS MasterMap data to our UK customers. Many of the architects and CAD designers involved in our projects already use small MasterMap areas as a context for their drawings. As a result, this blended perfectly with the wider OS MasterMap data – meaning event planners were no longer limited to the boundaries of a CAD drawing.
The result? We can use OS data at every scale – we can cover a whole city whilst having the ability to instantly zoom into the smallest detail. We particularly noticed the benefits when planning road events such as marathons, motoring and cycling events. Due to their geographic expanse, it's particularly difficult to plan the details in CAD along a route (road closures, medical stations and traffic management etc.).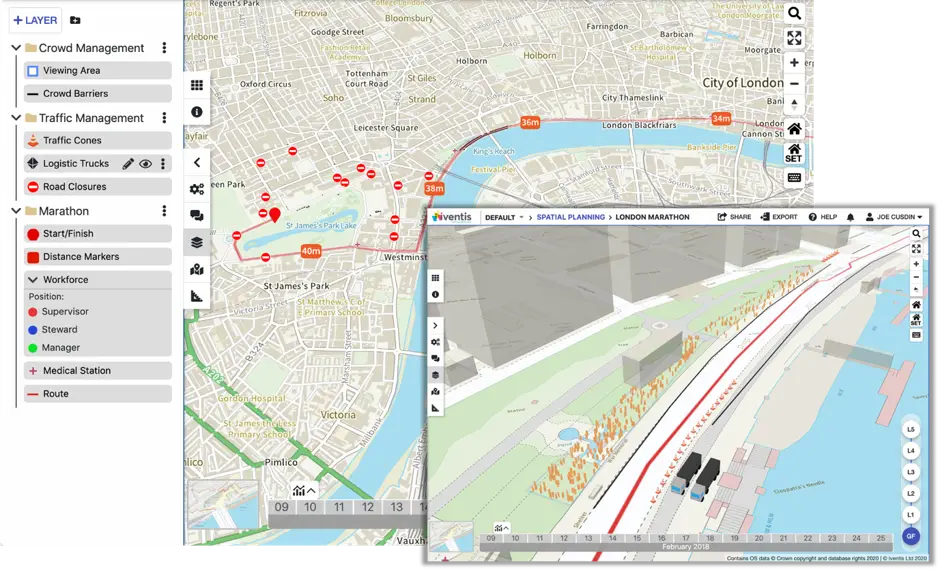 What's to come?
Our team are exploring the other tools available through the OS Data Hub to further enhance the service we provide for our customers. This work supports our goal of bringing the power of GIS to an audience who are often not familiar with such technology.
The UK is hosting a series of major events in the coming years, such as the Birmingham 2022 Commonwealth Games, UN Climate Change conference and UCI World Cycling Championships amongst many more. Events such as London 2012 have given the UK a strong reputation for delivering such events to a high standard. With the trend towards remote working, digital mapping and collaboration tools are more important than ever to deliver events safely and efficiently. The OS Data Hub provides a step change in the level of planning which can be achieved through digital tools.