We worked with TfL to help reduce vehicles striking bridges in London
10 Oct 2019
derived data
OS Mastermap
presumption to publish
We've all seen the photos of oversized vehicles, from HGVs to double-decker buses, who have struck low bridges and often caused traffic chaos in the surrounding areas. These strikes often happen multiple times in the same locations, despite signage noting the heights. To tackle this challenge, we've been working with TfL to help reduce unnecessary traffic disruption from vehicles striking bridges across London. Yesterday, a free-to-use dataset to help combat bridge strikes was released by TfL. It will give freight and fleet operators access to detailed height restrictions on bridges and tunnels across the capital.
The height data was extracted from our detailed road network dataset, OS MasterMap Highways Network, with TfL manually including additional information to our data. We then worked with TfL through our Presumption to Publish process, available to all our Public Sector customers, to release the new dataset. Permission to release the data was obtained through our Presumption to Publish process, which is available to all our Public Sector customers.
We're pleased to see OS MasterMap Highways Network continuing to be used to support better decisions about Britain's road network through TfL's new dataset. Every day we see public and private sector customers delivering value from improved routing and maintenance, road safety, asset management, reduced carbon emissions and fuel costs. Now, the height data released by TfL can further improve road safety levels and minimise disruptions across London's road and rail network.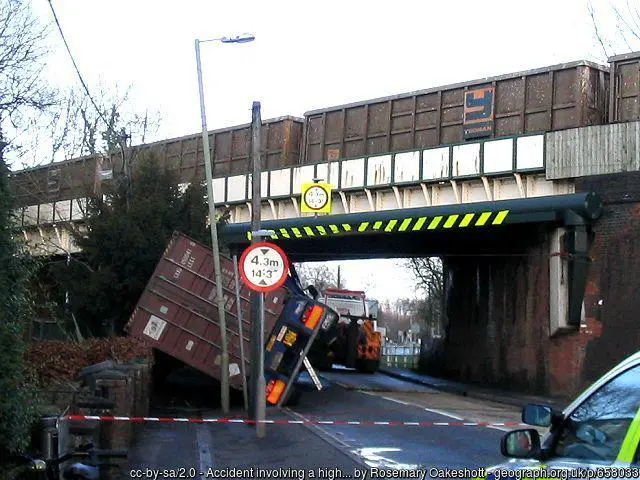 TfL estimate that there are two bridge strikes each month, which can potentially be reduced by this dataset. We look forward to seeing how this newly released dataset will be used, from internal business use for fleet managers to development in new apps and services.
It's never been easier to publish the information you derive from OS data. Access to our datasets under our Public Sector mapping agreements help thousands of organisations to analyse their own data, support policies and improve citizen services.
By publishing and sharing your data, you and others can create easy-to-use services and information sources and much more, as shown by TfL's release. Find out more about Presumption to Publish and how to apply on our website.
As the most complete, detailed and accurate navigable road network dataset for Great Britain, OS MasterMap Highways Network records the dimensions and accessibility of roads. To see how the data is already being used to help keep the City of London's busy transport network moving, read our case study.
Find out more about TfL's press release here.