Paul Campion
CEO, Transport Research Laboratory (TRL)
Are we entering a radical new era of transportation?
Despite dramatic technological advancements and innovation in the last hundred years, twenty-first century transport would be easily recognisable to someone from a hundred years ago.
Today's cars, buses, bikes, and even transport infrastructure would be familiar to the average urban Edwardian. But this is about to change, as we enter a new stage of radical transformation in transport, driven by advances in foundational technologies.
Compare this revolution in transport to the dawn of electricity: the provision of electricity in cities began in the late 19th century, but noticeable change to the lives of citizens and economic productivity was not observed until the early 20th century. This period of several decades was required for the benefits of this scientific revolution to take effect, and will be necessary for mobility technologies such as electric cars and driverless vehicles.
When you look at the big picture, only 8% of the 37 million cars in Great Britain sold each year are new, and of these less than 3% are electric – it will take a long time before the average British car embodies these new and exciting advancements. Thus, the future of mobility relies substantially on improving transport services and optimising infrastructure, not in new vehicles and technologies alone.
The business model of Uber demonstrates how it's innovation of existing technologies have the potential to induce the biggest change in mobility. The company's success is down to a revolution in accessibility to existing assets, based on a new type of service, rather than the invention of new technology. However, many such developments in the use of transport crucially rely on geospatial data.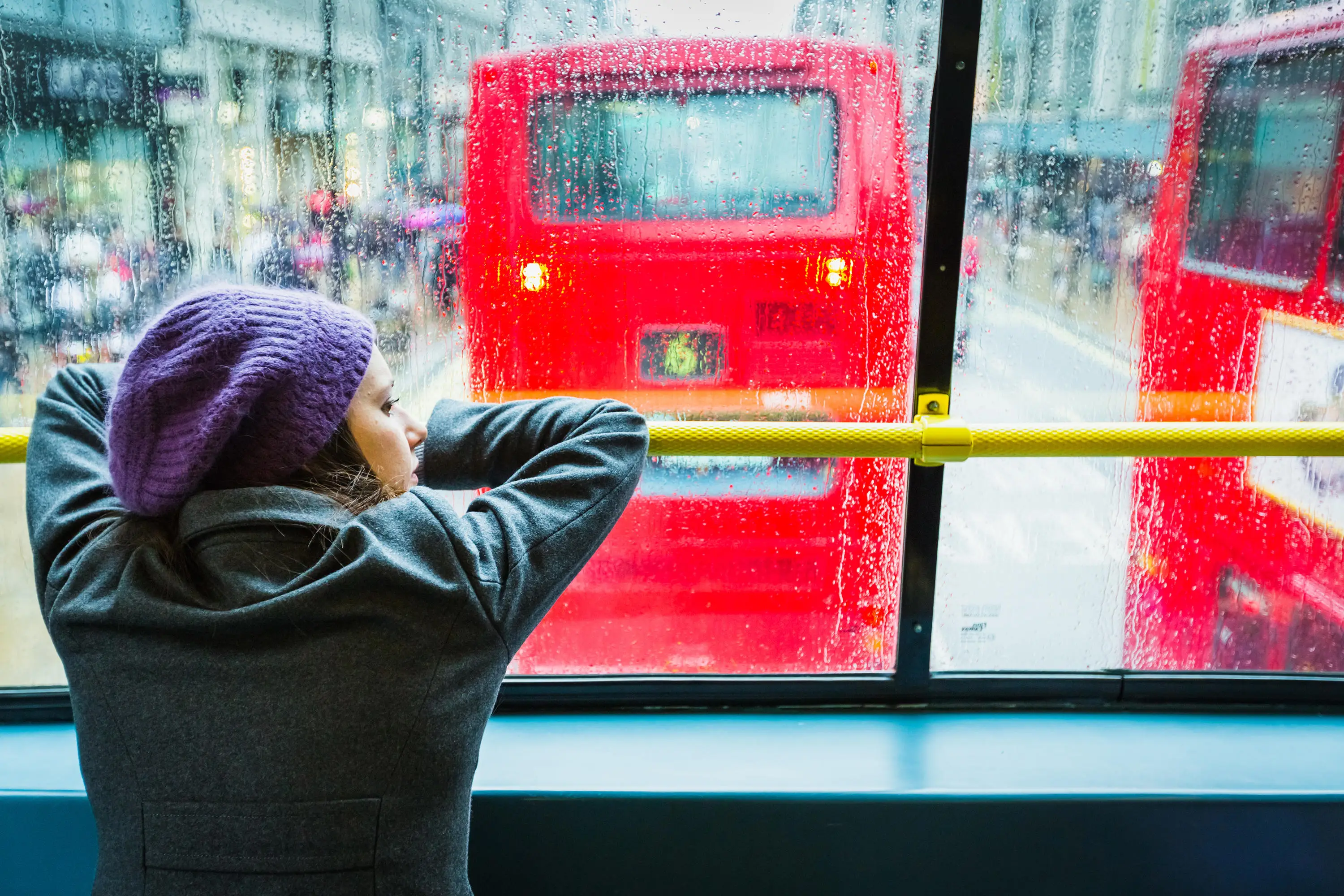 Geospatial data provides us with the ability to be certain, for the first time in history, exactly when and where transport can be accessed. Without universal access to geospatial data, we have lived in a world of timetables and bus stops, where a time and place must be specified in order to ensure people and their transport means intersect.
The responsibility of getting from A to B rests entirely on the traveller's shoulders, organising the most efficient or cheapest route, and ensuring they make it on time to board each new mode of transport. The smartphones in our pockets know exactly where we need to be tomorrow, based on our calendar, and yet we need to do substantial research and have a lot of background knowledge to establish exactly how to get to this location.
With effective use of location data, we can develop services that enable seamless multi-modal transport, taking us from one place to another without having to consider how – it would be like having our own personal, virtual butler to make all our arrangements for us. No single technology is able to overcome the issues of geographical isolation leading to social exclusion, with limited transport options barring people from achieving economic benefits. To make transport truly accessible for everyone, regardless of their tech-literacy, age, or economic status, we need to use the assets we have in a better way that works for everyone.
A project lead by UWE and First Group in Bristol has begun to explore the use of smart mobility in extending existing transport networks to reach more people. Transport is integral to participation in all aspects of society, but many people live in areas poorly served by public transport links.
My First Mile is an amalgamation of on-demand services, an electric taxi-bus that connects local people with other modes of public transport. It intelligently calculates the optimal route between passenger drop-offs to ensure the maximum number of people benefit from its operation, demonstrating how smart mobility can overcome the social exclusion facilitated by isolation from public transport networks, and adapt to user needs.
The future of transport also depends on a change in attitude towards multiple occupancy travel. As the population grows, it is crucial that for positive steps to be made in the energy efficiency of travel, we must become more comfortable sharing our spaces with other people.
'Public transport' raises certain perceptions for many, but with transport being the single biggest contributor to the UK's carbon emissions, there is a pressure to decrease the number of vehicles on the road. Increasing accessibility to optimised travel requires transporting more and more people through historic British infrastructure, which cannot always be stretched to accommodate more vehicles. We must adjust how transport operates in this existing space, ensure that everyone regardless of ability can access it, and utilising geospatial data is the key.