Automated mapping of utility assets can save you time and money
Every year, billions of pounds are spent on monitoring, managing and maintaining assets in the UK. In 2019, the overall average highway maintenance budget alone in England rose to £31.5m per Local Authority, not including maintaining all the utilities, transport and telecoms assets located on and around those highways.
In order to improve asset management, Ordnance Survey has been working closely with industry partners to develop bespoke solutions for the capture of roadside furniture, infrastructure and utility assets using advanced artificial intelligence techniques, vehicle-mounted sensors, and geospatial expertise.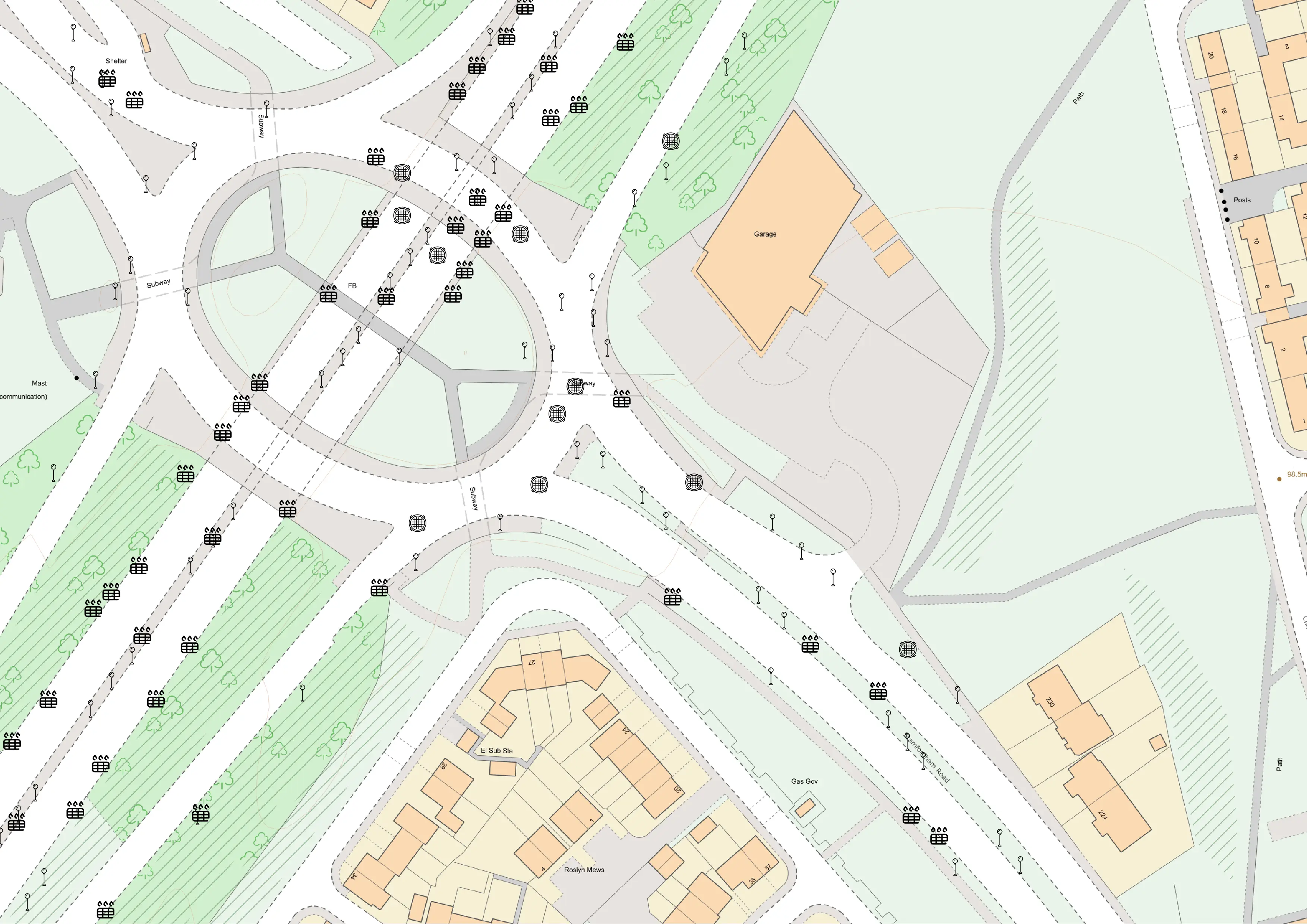 The roadside asset data service (RoADS) has made it possible to build asset register and inventories that are accurate, complete and frequently updated, saving money and time through new insights and better decision-making for our partners in the utilities, telecommunications, and transport sectors, as well as local authorities.
Since May 2019, Ordnance Survey has captured 1.5 million road-side features throughout Great Britain, mostly in the North East of England, using distributed data capture techniques powered by vehicle-mounted cameras and other sensors.
Our distributed capture process uses a type of artificial intelligence known as computer vision – much like the technology that a self-driving car uses to "see" the road ahead – where algorithms are trained to identify objects and assess their condition.
One of the key differences with this type of capture compared to more traditional methods is the frequency with which they are updated. In contrast to other geospatial products like MasterMap topography layer, which manages huge amounts of data and charted change over time in dynamic environments, the focus of RoADS is on frequency of change detection.
With our dynamic mapping capabilities that we are developing with the RoADS system, we're looking at how we manage data being captured and processed in near-real-time and serve this data to customers based on their needs. That could be by the minute, by the hour or by the week.
RoADS began as an idea that spun out of the Northumbrian Water Innovation festival, with the original pilot using sensors and technology provided by Intel's autonomous vehicle company Mobileye, attached to vehicles provided by Northumbrian Water, in partnership with Ordnance Survey.
As well as Mobileye we are now working with other best of breed delivery partners such as partner Cyclomedia, who specialise in sensors and 3D visualisations, to build a highly versatile automated asset information service. We envisage the technology to be useful for asset management in utilities and telecoms, but the computer vision-based data capture we have developed is incredibly versatile.
So far we have trained the algorithm to detect things like road markings, network boxes, traffic lights, road signs, lamp and telegraph posts, bollards, manhole covers, and drainage grates. But what is really exciting is listening to our partners and working out ways to repurpose the technology to suit their needs. One example is detecting damage to the road itself – faster repair of potholes can reduce the delays and cost associated with roadworks.
One of the interesting things about this project is that the data is updated so frequently that it didn't make sense to start building on top of an existing map product – as a result, we are starting from scratch, defining a new baseline to build upon with our high-frequency dynamic mapping.
The reason this type of high-frequency dynamic mapping is of great value to utility companies is its ability to make an assessment of the condition of an asset. For example, a drain that is normally visible could have become obstructed by vegetation after heavy rainfall, increasing the risk of flooding. The system is able to detect if an asset is obscured, and the data can then be fed back to the customer, either in the form of a map or a specific report on that particular asset. Similarly, it can detect if a street lamp is switched on when it is not scheduled to be, alerting the customer to a potential fault.
We are currently working with customers that broadly fall into three groups; telecommunications, utilities and local authorities, and companies that manage highways on their behalf. The telcos are seeing value for the rollout of fibre for high-speed broadband, while utilities are finding value in managing electricity, gas and water assets that are adjacent to roads.
Each customer that has approached us has different requirements; some are interested in the frequency of the updates, some may want to monitor the built environment, others may be interested in the condition of soil at the roadside. If you think your company would benefit from dynamic mapping, automated object detection or roadside monitoring, get in touch, as we're only scratching the surface of what this technology is capable of.
If you want to know more about how Ordnance Survey can work with you to provide you better oversight of your assets, check out this article on our partnership with Mobileye. Alternatively, you might be interested in how investment in geospatial can grow your economy.
Stay up to date with new location data insights by subscribing here.