Jo Shannon
Director of Technology and Design, Ordnance Survey
How automation and cloud computing are revolutionising geospatial change detection
Getting the right data at the right time to customers is central to what we do at Ordnance Survey.
Whether planning new construction sites or re-routing emergency services, having the most relevant and up-to-date data delivered quickly is now mission-critical to organisations around the world. But as we have access to more and more data, we also need to be able to sort the important information from the background noise. This means that change detection – where assets are regularly monitored, and any deviations or differences from previous data are flagged – is also becoming more important.
Automation technology has been a fundamental enabler for driving efficiency in our capacity to deliver change detection effectively to customers. Previously, change detection was done by eye – teams of people comparing aerial imagery with our vector data to spot discrepancies that suggest the data needed to be updated. This labour intensive process introduced human error – it's easy to miss a small change in the landscape when trying to assess images by eye.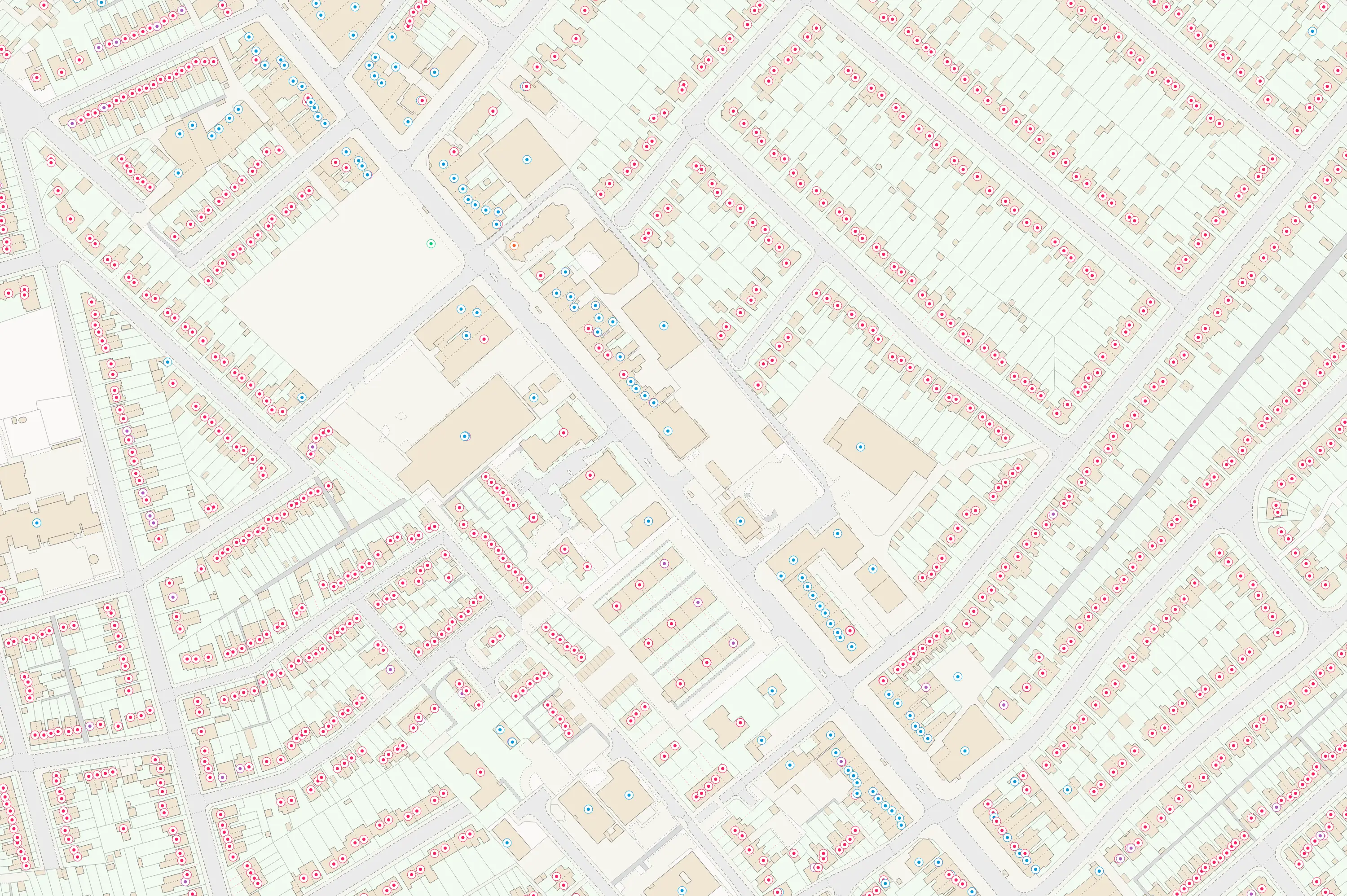 By harnessing machine learning techniques, this process is now automated, faster and more accurate. In addition to flagging discrepancies, we're now taking our automated change detection a step further. Using what we call automated feature extraction, we are working on a system where artificial intelligence recognises objects and makes the update to the data itself – pending review by a human – introducing even more efficiency and faster, more effective change detection.
Automation is allowing the capture of change in features that would've been prohibitively expensive to do reliably previously. For example, using artificial intelligence we can monitor field boundaries automatically, saving costs in sending surveyors into the field or conducting time-consuming desktop surveying of new features.
Other feature types in this category include monitoring river widths, which we are currently building an algorithm for, and keeping track of the number of floors in a building. This is essential information for emergency services, who can better prepare for accessing a building, having confidence the building plans they have are up-to-date.
As landscape features like building height and land use information is required as part of our Public Sector Geospatial Agreement (PSGA) this type of automated change detection has saved Ordnance Survey an estimated £800,000 per year.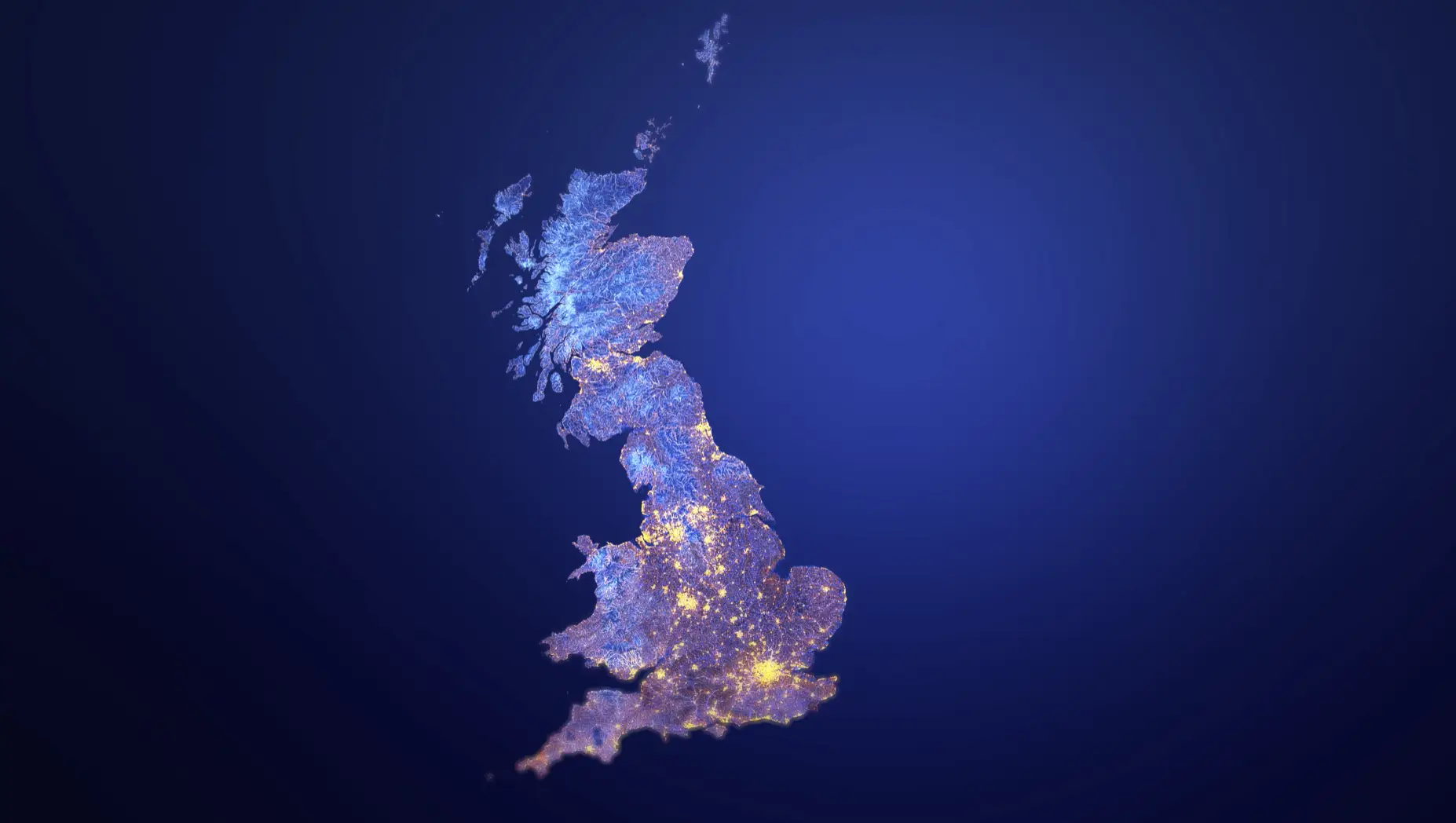 Because geospatial data is not static – it describes the living, breathing real world of the built and natural environments – the use cases for our data are evolving. We are moving towards a dynamic delivery model where change detection is more central to the geospatial data industry as a whole.
An illustration of this point is the Covid-19 pandemic, where a very specific use case of dynamic geospatial data arrived unexpectedly. Google's mobility reports, provided to governments to assess how effectively lockdown restrictions had been in public places, is a case in point.
While investment in the technology for automating change detection can be significant, it's worth taking a step back to look at the bigger picture of what these use cases represent in totality. While the automated detection of features like field boundaries or river width are useful, these use cases each represent a step towards a general-purpose change detection service that is versatile. Sophisticated enough to apply to novel and unexpected situations for useful, actionable change updates.
Another important development in data processing is cloud computing. Cloud-native architectural principles are allowing scalability and resilience to businesses that would have been impossible previously. Flexible working during the pandemic has accelerated the trend of data processing that is always-on and accessible at any time, from any location provided by cloud computing.
Whether it's monitoring foliage coverage when it comes to establishing 5G networks, or keeping track of road conditions – essential information for the safe operation of autonomous vehicles – rapid and accurate automated change detection and the ability to access digital services on demand made available by cloud computing, are becoming more important than ever.
The capabilities we are developing today will help us prepare for the technology demands of the future.
If you enjoyed this piece, why not check out this blog on the automated mapping of roadside utility assets, or this article about the construction of the UK's first underground asset register.