Miranda Sharp
Innovation Director, Ordnance Survey
Avoiding disaster - are we vulnerable to system failure?
Recent natural disasters including the 2018 UK wildfires to Storm Ophelia highlight how services are deeply co-dependent and vulnerable to 'system failures', yet there are opportunities for improved resilience.
In the same way, local climate change affecting a single 'keystone species' can produce a chain reaction across its wider ecosystem, a flood or fire affecting a single vital asset or piece of infrastructure can disrupt an entire community or nation.
In 2015, a flood event affecting the Tadcaster Bridge in North Yorkshire, not only impacted local journeys but also utilities, communications and power services across the region. The bridge represented a 'single point of failure' which could produce a ripple effect across the town's economic and social life.
As well as assets being interlinked by physical proximity, wider systems can also be linked by shared dependence on assets. A flood affecting a town's underground electricity cables might also knock out the power supply to a local datacentre, producing a cascading effect on digital businesses and services across the country.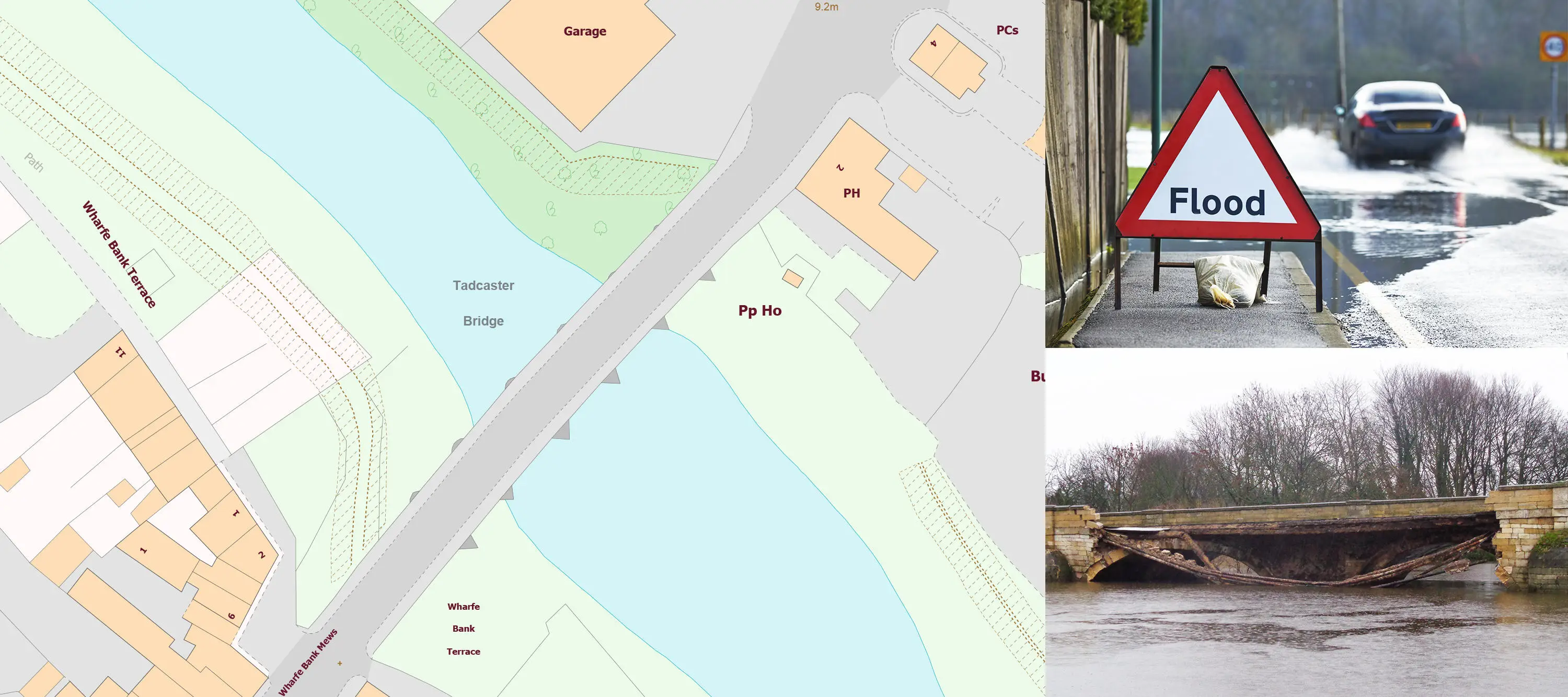 The trends of increasing digitisation, optimised industrial supply chains and smarter grids are not only interdependent but also reliant on data and power.
Yet this increasing interdependence is an opportunity for improved resilience. In the past, resilience planning focused on a reactive 'fire-brigade approach' based on preparing an emergency response to a flood or drought after it happened. However, the growing understanding of infrastructure system performance and interdependence now allows for the possibility of proactive resilience planning based on simulation, prevention and mitigation of natural disasters across entire regions before they happen.
For example, location data charting the link between an electricity cable in a floodplain and the infrastructure that depends on it can show how potential floods in that area represent a national (or critical) vulnerability. This enables 'smart' resilience planning based on prediction, prevention and vulnerability reduction.
Ultimately, AI and predictive analytics could even be used to scan location-based infrastructure data to predict and prevent system-wide vulnerabilities across the country. Insights from data could also be used to model potential future vulnerabilities in planned infrastructure so everything from new 5G to electric vehicle charging grids could be designed around preventing and mitigating them.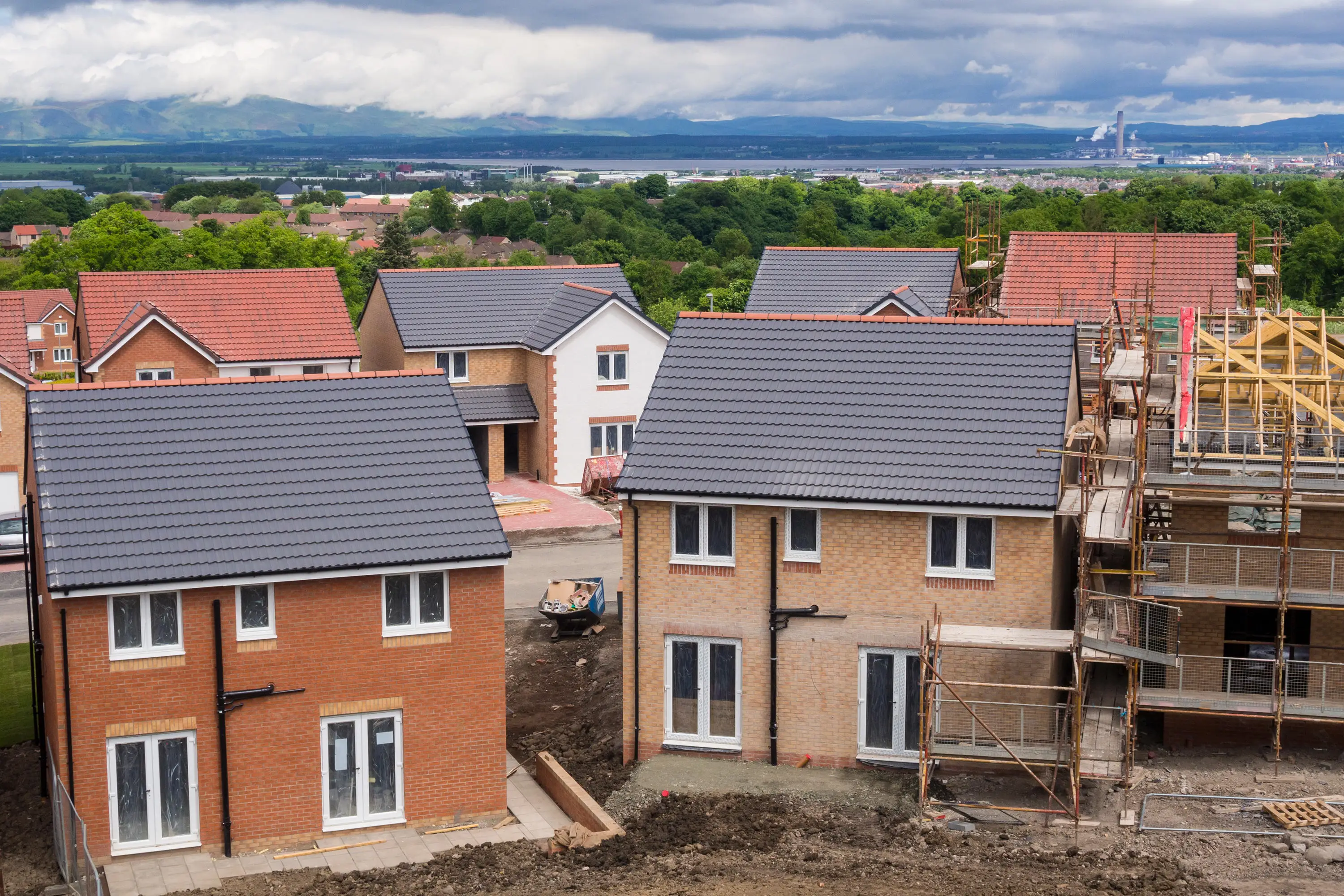 Realising this vision requires a step-change in the way we generate, communicate and curate data across the country. It requires new standards, licenses, and a fresh approach to business and regulation models to encourage cross-sector data interoperability and sharing. 'Data silos' between public and private infrastructure operators will need to be broken down and business and regulatory models based on economic competition will need to be replaced by ones based on cross-sector co-operation.
Data will need to be in a format that is easily discoverable, with appropriate security and privacy protocols and made accessible to resilience planners, users, owners and customers on a national scale. By improving visibility of national and local vulnerabilities we can spur a change to the way we plan and protect our infrastructure.
It will also require smart and integrated procurement that encourages organisations to collectively plan for vulnerabilities at the start. Enhancing the interdependence of infrastructure would not only enable authorities to close vulnerabilities but also prevent hostile actors from exploiting them.
This will help create a 'whole system, place-based' approach to enable better and more impactful decisions for the infrastructure we all rely on, from transport links to new internet capacity. Sharing data would highlight opportunities for co-operation between companies to reduce mutual risks to their interests and infrastructure. Crucially, by illuminating how our fortunes are all intertwined, combined infrastructure maps and information will show how actions in one place can affect people in another, now and in the future.