Building a better world with sustainable urban development
Building a better world by delivering sustainable smart cities
Sustainability calls for a decent standard of living for everyone today without compromising the needs of future generations. But the world is becoming ever more crowded, demand for diminishing natural resources is growing and income gaps are widening.
Over half of the world's population now live in cities, with numbers expected to double by 2050. Rapid urbanisation puts pressure on freshwater supplies, sewage systems, the living environment, and public health. While this poses serious challenges, cities can also be powerhouses for sustainable development and a catalyst for change, says the United Nations (UN).
Cities are at the heart of Social Development Goal (SDG) 11 of the 2030 Agenda for Sustainable Development, the UN's blueprint to achieve a better and more sustainable future for all. The aim is to make cities and human settlements more sustainable by making them inclusive, safe and resilient.
In his message to mark World Cities Day, UN Secretary-General, António Guterres noted that many of the answers needed for the transition to a sustainable, low-emission future are already available – with cities around the world turning them into a reality – from electric public transport to renewable energy, to better waste management These solutions can reach far beyond the city boundaries to help whole countries achieve the global goals.
"Let us commit to embracing innovation to ensure a better life for future generations and chart a path towards sustainable, inclusive urban development that benefits all", he urged.
Cities and metropolitan areas contribute about 60 per cent of global GDP. However, they also account for about 70 per cent of global carbon emissions and more than 60 per cent of resource use.
At the first UN-Habitat Assembly in Nairobi, Maimunah Mohd Sharif, Executive Director of the United Nations Human Settlement Programme, UN-Habitat recognised that innovative and smart solutions are part of the reason why they are prosperous. She asked delegates to consider how to promote smart urban technologies that can handle the major systems a city requires ─ such as water, transport and clean energy ─ to improve the quality of life for all citizens.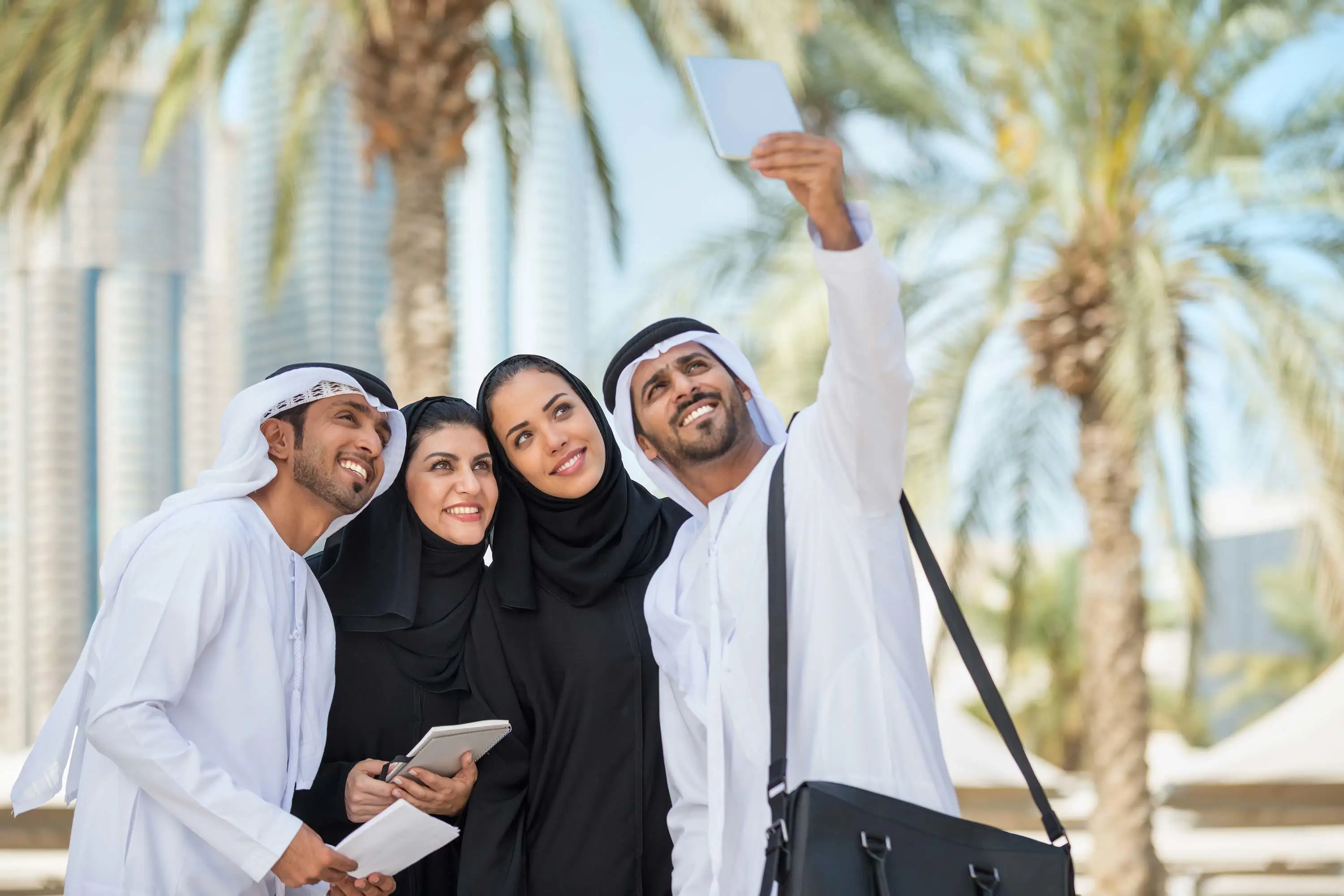 Thinking smart with urban innovation
David Henderson, Chief Geospatial Officer, Ordnance Survey (OS) agrees: "Even in long-urbanised countries like the UK, we need to think smart to provide longevity to city living through urban innovation. This requires data as well as funding. Geospatial information and technology help government organisations become smarter, collaborate better, reduce costs and improve services."
"Despite the futuristic images the term conjures, a 'smart city' is merely a well-managed city aided by digital technologies," says Dr Jennifer Schooling, Director, Cambridge Centre for Smart Infrastructure and Construction.
"One of the primary challenges in achieving success for smart cities, and the reason many initiatives have failed to make it past the pilot stage, is that they have been driven by a focus on implementing the technology rather than achieving the end policy goal, such as improving access to education, or better transport links."
In the UK, the government's Geospatial Commission is investing in an Underground Assets Register to protect workers.
Accidental strikes on underground pipes and cables are potentially lethal, and are also estimated to cost the economy £1.2 billion a year. To help prevent such accidents, the Geospatial Commission is bringing together existing data on underground pipes and cables to create an Underground Assets Register. Historically, different organisations have their own maps showing the location of gas pipes and electricity cables, which means there has been no comprehensive underground map of the UK's service network.
Work to tackle the problem has so far seen working prototypes created in the cities of Sunderland and London. These allow workers to see underground pipes and cables on mobile phones or laptop computers before they start a dig.
In the North East, the project has been led by OS, who have worked with Northumbrian Water, Northern Gas Networks, Northern Powergrid, and Openreach. In London, work is led by the Greater London Authority in collaboration with infrastructure providers and local authorities.
David Henderson notes: "The creation of an underground map of utility assets has long been an ambition of Ordnance Survey. We have been working closely with Northumbrian Water and a consortium of utility companies and local authorities in the North East of England, to explore how accurate geospatial data can improve underground infrastructure maintenance and inform new-build development projects."
"The investment being made by the Geospatial Commission will ultimately enable the utility industry to more efficiently access, use and share data describing otherwise hidden infrastructure, thereby reducing operational costs, minimising disruption and accelerating the completion of site works."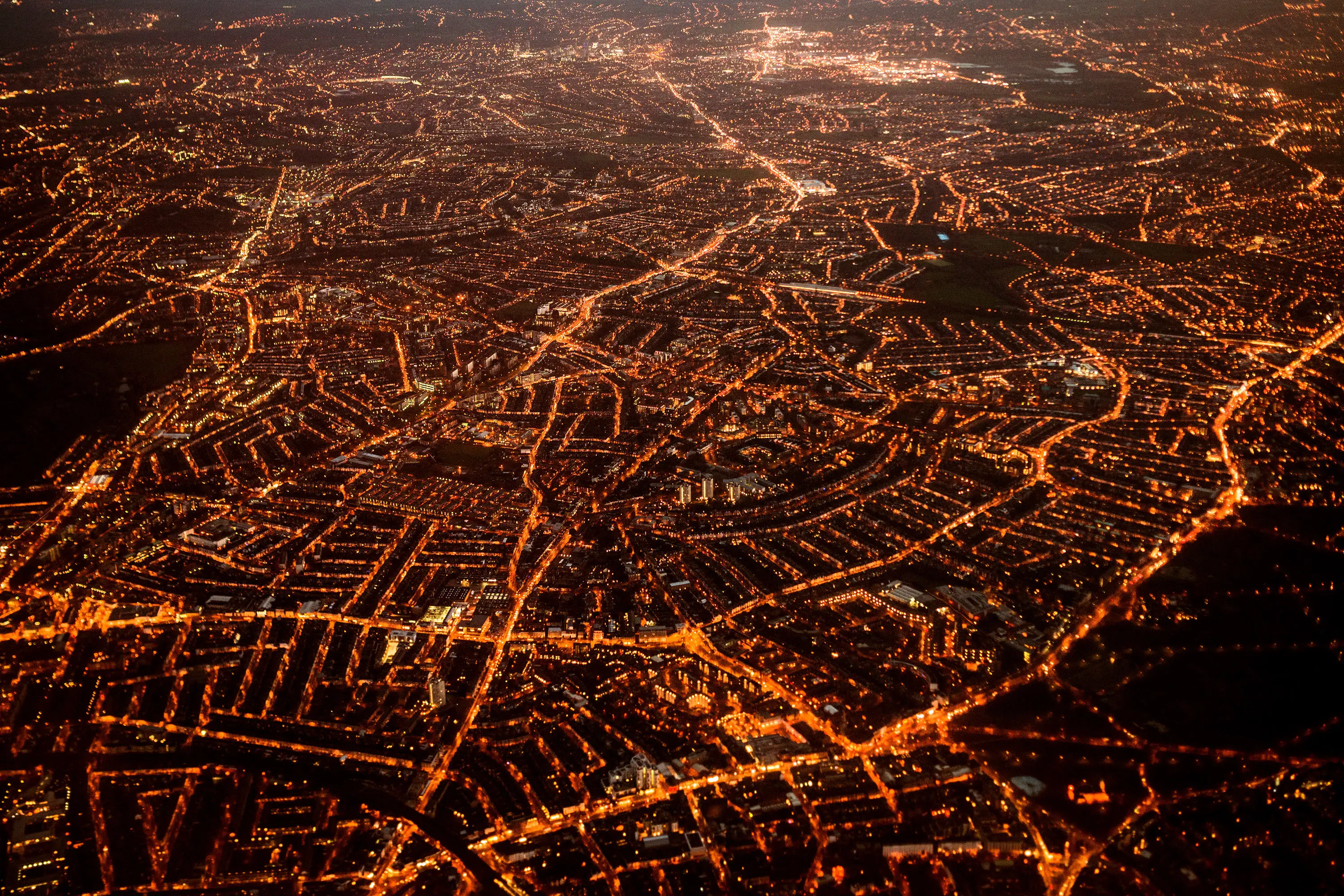 Using a geographical footprint to minimise infrastructure disruption
Minimising disruption to the transport infrastructure is a key consideration for the City of London, where 1% of the UK's total workforce commutes into an area scarcely bigger than a square mile every weekday morning.
Every year in the City there are 400 road closures, more than 3,000 utility excavations and, at any one time, over 70 building sites in operation. All highway maintenance must be meticulously planned to minimise disruption to London transport and prevent gridlock on congested streets.
City of London authorities are using reliable and detailed OS data, available free through the Public Sector Geospatial Agreement (PSGA), to calculate the extent of works and impacted areas to a sub-metre level of accuracy. This is essential, as even the smallest error in measurement could cause huge disruption for the City's businesses and residents.
Ian Hughes, Assistant Highways Director, City of London says: "The new works planning tool has minimised disruption and streamlined the process for managing planned work in the City. Mapping data from the PSMA underpins the tool's visual approach which makes it easy to use and useful for communicating complex issues with senior staff."
Crucially, staff now have a much better understanding of the geographical footprint of works, the level and extent of disruption they cause, and how those activities interact with each other – with teams managing street works now co-operating more effectively. Senior staff and politicians can be briefed on the issues easily and concisely and disruption to commuter travel and the City's important economic output minimised.
Building smart cities using geospatial value
"Geospatial data is a valuable tool for any smart city strategy, and by partnering with a leader in this domain, Ordnance Survey, we definitely demonstrated its effective usage through the Smart Dubai platform," says Kaveh Vessali, Senior Partner, NXN, a leading smart city consulting and digital service provider for the Middle East and Africa.
OS worked in an international partnership with NXN for the Smart Dubai Government Establishment (SDGE) to develop a smart solutions strategy through the effective use of geospatial information and technologies. Dubai required an up-to-date approach to geospatial data capture, management and dissemination to achieve its aim of being the happiest place on earth.
The project started with in-depth research involving asking stakeholders using geospatial data, knowingly or not, what could make their lives better and easier. Activities also included working with private sector and government partners to empower, deliver and promote an efficient, seamless and safe city experience for residents and visitors; optimising data and technology to create world-leading smart services; and advising on a portfolio of products, services and technology to align with the new vision of Smart Dubai. With its smart cities connections around the world, OS was able to show SDGE first-hand the existing global benchmarks in the smart arena and how geospatial information underpins success.
OS also lent its expertise to a project with the National University of Singapore and the Singaporean government that aims to make Singapore a world leader in smart technology.
OS's role was to develop data processing and 3D data modelling to help Singapore plan its future city more effectively. It contributed knowledge about the CityGML data model, an exchange compatible with BIM that stores digital 3D models of buildings and cities so that data can be automated.
Singapore's geospatial industry and urban planning departments are responsible for deciding what the city will look like in 20-30 years' time. Having more data, such as Building Information Modelling (BIM), enables them to plan and design areas with specific age groups in mind. Construction can take two or three years, so if urban planners can access information at the earliest stages before a new high-rise building is built, there is time to make changes and plan the outdoors environment around it.
The level of detail BIM provides, right down to light bulb specifications, provides a model that can be understood by construction, planning and engineering teams, giving a road map for efficient completion, as well as information previously unavailable.
A digital model of a city, therefore, improves the depth of analysis. For example, identifying locations that will maximise available budget or resources to achieve the best result when introducing a new type of sensor technology. OS hopes the learnings discovered from the research project in Singapore can be transferred to the UK.
David Henderson concludes: "These use cases show what planning departments require to manage space more effectively in future developments. Using location to link and visualise all the relevant information removes the technical complexity, simplifying the case for investment to senior decision-makers. Above all, it provides evidence to explain why it is worth investing in technologies that improve collaboration and the benefits this brings when planning cities for the future."