James Crawford
Strategic Product Manager
Using digital twins to drive value from physical assets
In mid-September, Ordnance Survey will be hosting a virtual 4-day Vantage Points sprint at the Northumbrian Water Innovation Festival to help customers discover the advantages and cost savings that data exchange has the potential to offer in delivering a more complete view of the physical assets inventory.
The aim of this sprint is to generate new insights by exploring assumptions and barriers around data exchange in the sector. The intention is to use these insights to bring together the appropriate combination of expertise and geospatial technologies to solve some of the critical challenges faced across the Energy and Infrastructure sectors.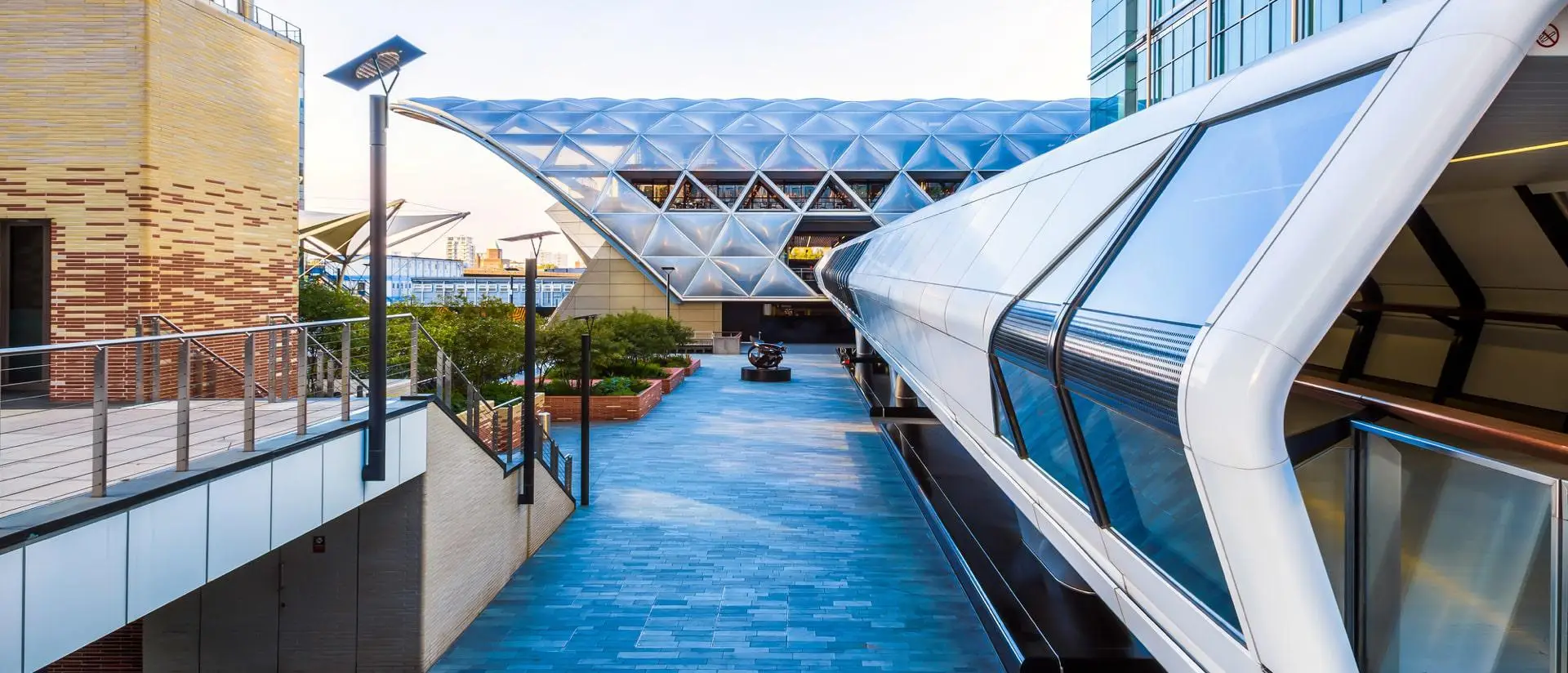 Ordnance Survey offers its customers a range of geospatial solutions. These include providing data itself, in the form of our public sector mapping agreements and other mapping products, as well as creating data sharing communities through the innovative use of data exchange platforms, as demonstrated through the National Underground Asset Register (NUAR) pilot.
This pilot clearly demonstrates the benefits of sharing data relating to underground assets and helping different utilities companies avoid accidental strikes on water pipes and electricity cables during maintenance excavations. These maintenance activities expose the crews on-site to extreme risk and dangers, amounting to total costs of £1.2 billion per year. A further £5.5 billion is spent on digging millions of exploratory excavations each year to figure out what is there.
The pilot was developed as an outcome from the Northumbrian Innovation Festival 2018 and in partnership with the Geospatial Commission.
We are also working on automating roadside asset management using sensor data from vehicle-mounted cameras and computer vision, known as the roadside asset data service (RADS). Since May 2019, RADS has harvested 1.5 million road-side features throughout Great Britain, including poles, road assets (e.g. manholes and road signs), road arrows, line markings, traffic lights and road damage. You can read about our progress on RADS here.
The exploration topic for this sprint is closely aligned to some of the work we've done on the benefits framework for a National Digital Twin with the Centre for Digital Built Britain (CDBB) – the creation of a conceptual framework to model the network effects and distribution of economic, environmental and societal benefits that a national digital twin would deliver.
This work calculated a floor value of total economic benefit that a national digital twin could deliver – around eight billion pounds per year across all sectors. However, these benefits cannot be realised without sharing and exchanging data. Much of this will be enabled through emerging geospatial technologies.
Currently, utilities, telcos and local government are not maximising the benefits of the data they already hold, and this is mainly because it is not shared or curated effectively. Our customers have told us they hold accurate records for an estimated 40 per cent of their asset registers.
We believe that to build a complete view of assets, we need to combine underground maps with overground maps and incorporate change detection with very frequent updates. Aerial photography and built environment surveys giving a snapshot-in-time view of assets, combined with roadside asset management delivered through solutions like RADS, have the potential to deliver near real-time updates on the condition of assets.
But sharing data is only half of the story. Our customers' feedback indicates that insights and value from data that is already available is not being maximised, and customers are facing challenges in finding and accessing what they need, when they need it.
Resolving these issues are a big part of our developing geospatial solutions offering, and a core component of our strategy and vision going forward – enabling data communities to maximise the value from data.
Whether you are a technologist, asset manager in local government, a data professional in telecommunications or utilities, we'd like to invite you to participate in the Vantage Points sprint at the Northumbrian Water Innovation Festival from 14th-18th September 2020.
You can find out more about the festival and register for Vantage Point if you would like to get involved.