Geospatial insights provide context and clarity for climate action
With 2021 widely recognised as a critical year for addressing climate change, understanding that everything happens somewhere has never been more important.
The latest Intergovernmental Panel on Climate Change (IPCC) climate report has stated that humans are "unequivocally" responsible for global warming and that our activity has warmed the atmosphere, ocean and land at an unprecedented rate. Global warming of 1.5°C or 2°C will likely be exceeded during the 21st century, unless deep cuts in emissions of greenhouse gases occur in the coming decades.
Climate change is already affective every inhabited region across the globe. More severe and frequent floods, droughts and tropical storms, dangerous heatwaves and rising sea levels are already severely threatening lives and livelihoods. We need to reduce greenhouse gas emissions by 45% from 2010 levels by 2030 and reach net zero emissions by 2050. And for that, we need political will and urgent action to set a different path.
The UN Secretary-General António Guterres says the report is a "code red for humanity". He carries on to say, "the alarm bells are deafening, and the evidence is irrefutable: greenhouse gas emissions from fossil fuel burning and deforestation are choking our planet and putting billions of people at immediate risk."
Accelerating the transition to 100% renewable energy and aiming at the deep decarbonisation of key economic sectors have to be at the forefront.
The Department of Energy and Climate Change (DECC) works with Ordnance Survey (OS) to ensure the UK has secure, clean and affordable energy supplies.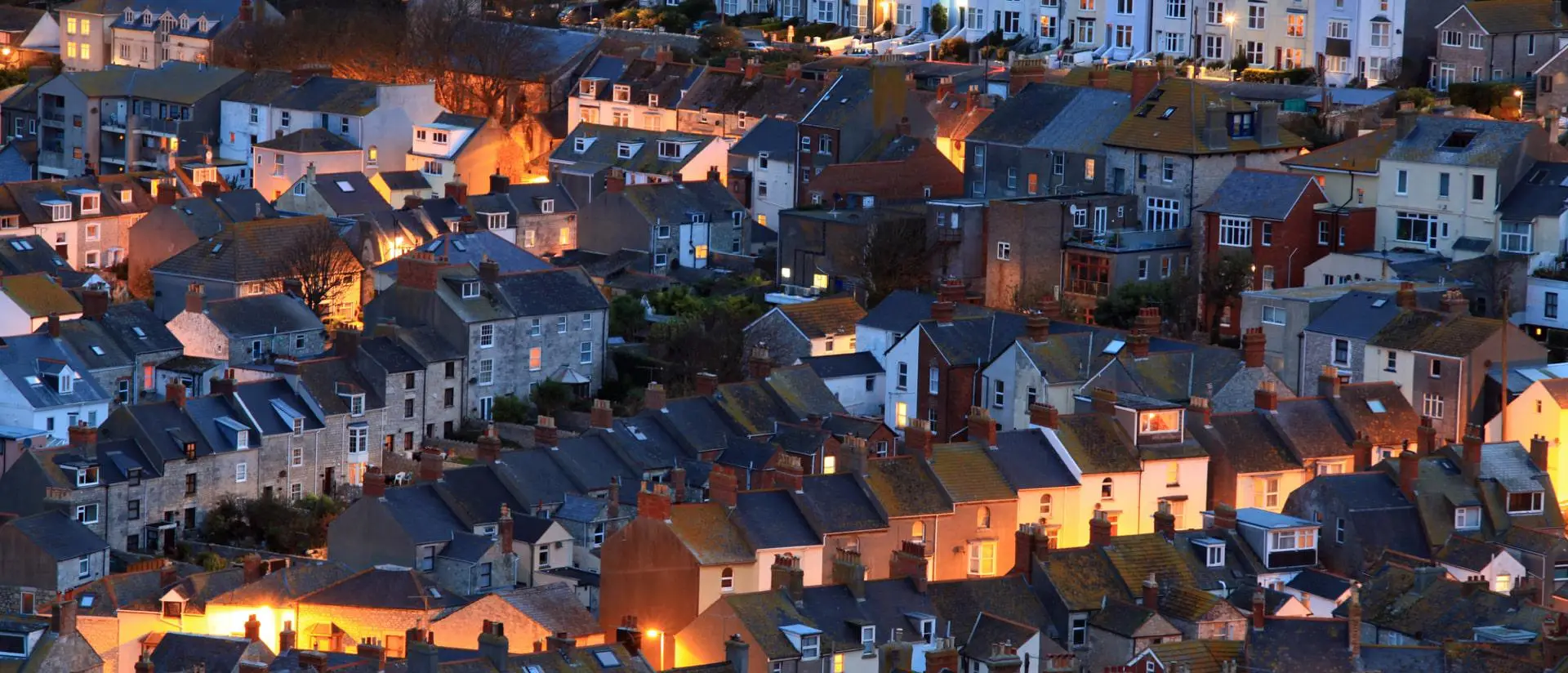 Technology for sustainability, now and in the future
"For global sustainability we need comprehensive, consistent and accessible information about the environment where we live," says David Henderson, Chief Geospatial Officer, OS.
"Automatic data capture and processing can allow governments to act efficiently and rapidly in the event of natural disasters driven by climate change."
"In Dubai, OS and Deimos Space UK worked with the Mohammed Bin Rashid Space Centre (MBRSC) to automate the production of geospatial information and identify climate change with Satellite Earth Observation (EO) data and artificial intelligence. This enabled automatic production of geospatial information with equivalent or greater accuracy than manual processes, as well as efficiency savings and more frequent data updates, for better measurement and monitoring."
The rapid growth of Dubai has had a big impact on the natural environment, natural resources and native habitats. EO data has long been an important source of information for measuring and monitoring how the environment is changing. However, producing geospatial information for large areas from EO data is time consuming and costly.
As palm trees and mangroves have cultural and economic value in Dubai, OS and Deimos Space UK developed a prototype palm tree and mangrove feature for EO data using state-of-the-art deep learning techniques. This supported the development of an interoperable data model to easily share data with other government departments and help inform decisions.
A Spatial Data Infrastructure Strategy for MBRSC was also created, to ensure data aligns with the latest developments in the Dubai Spatial Data Infrastructure, and the wider Dubai geospatial sector. The project was supported by the UK Space Agency and UK Department for Business, Energy and Industrial Strategy (BEIS), as part of the Gulf Science, Innovation and Knowledge Economy Programme.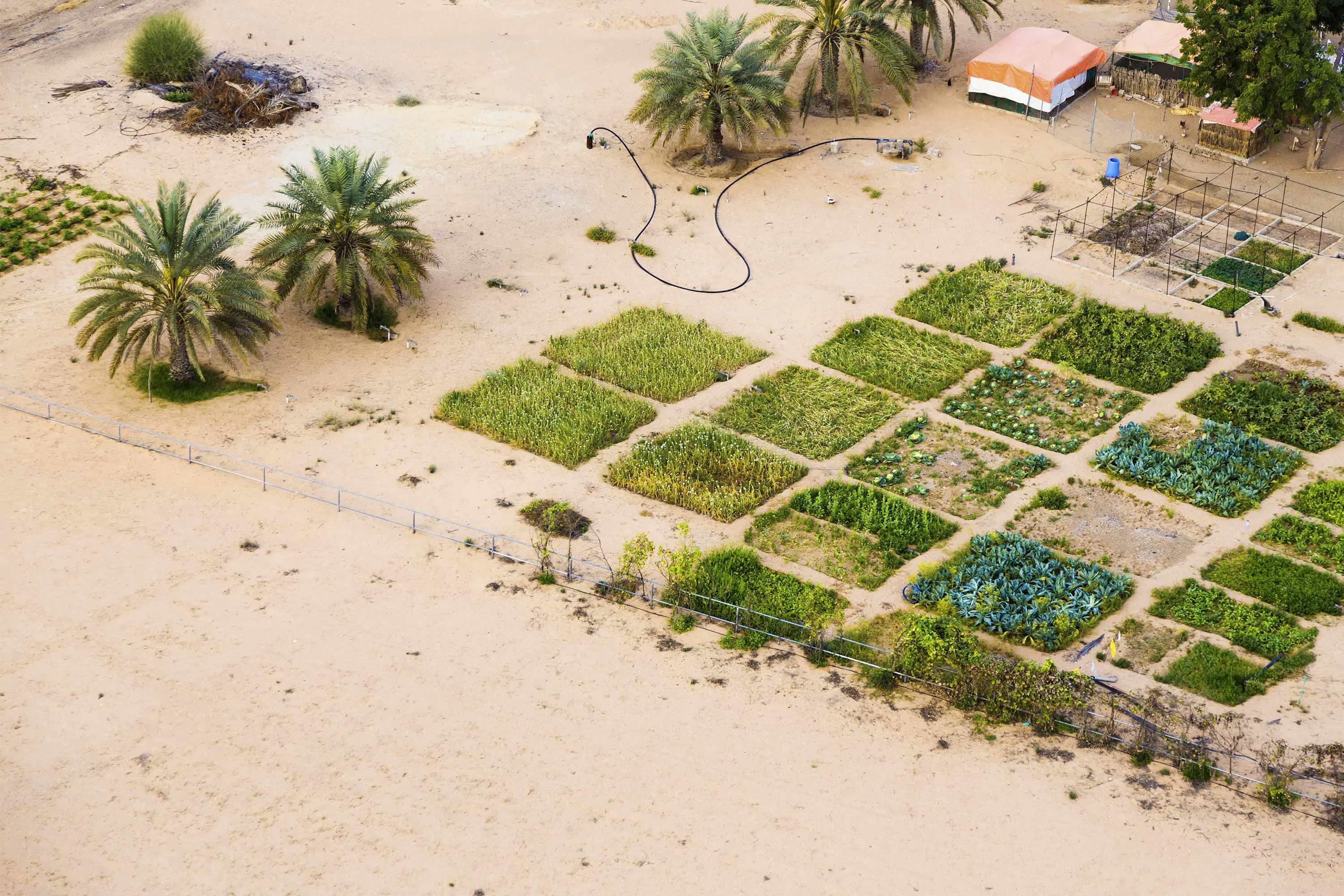 A ground-breaking approach for a single and shared vision for change
Environment Agency – Abu Dhabi (EAD) is a government agency committed to protecting and enhancing the environment, as well as maintaining and promoting the biodiversity of the desert and marine ecosystem. One of its key aims is establishing Abu Dhabi as one of the top five environmentally sustainable nations in the world, through the Abu Dhabi 2030 Environmental Vision. To do this, it needed to raise environmental awareness, facilitate sustainable development and keep environmental issues at the top of the national agenda – for the ultimate benefit of its citizens.
OS worked with EAD to develop a GIS Roadmap, containing information on all GI-related activities needed for the EAD to meet wider objectives. The Roadmap provides EAD with a detailed, structured plan to help the Agency capture, maintain and analyse environmental information to support the 2030 Vision.
A total of 52 initiatives were agreed, which when delivered, will establish EAD as a visionary and cutting edge organisation within the global environmental community.
Protecting precious moorland with a bird's eye view
In northern England, OS data is aiding the planning of land management and restoration of the South Pennine Moors Special Area of Conservation, which covers around 650km². Since 2003, the Moors for the Future Partnership (MFFP) has been working to reverse more than 200 years of damage from industrial pollution and wildfires that left large areas of uplands bare of important vegetation.
The MFFP is dealing with significant long-term decline in the blanket bogs of the Peak District and South Pennines – caused by a range of natural and human factors. Before conservation work could start, by re-introducing sphagnum mosses to areas dominated by a single plant species, the team needed to know and easily visualise exactly what was growing and where.
As the area that needed to be mapped was so large, satellite and aerial imagery were combined with field survey data and analysed to produce a Land Cover Map of the area with various habitats, with the help of consultants Environment Systems Limited.
OS data was used, including OS MasterMap , which could mask out features such as water, manmade and urban, before the mapping started. This was pivotal to the project, as using satellite imagery alone would not have picked up any roads, rivers and houses obscured by trees.
OS mapping provided a baseline at the start of the project, as well as an easy way to target future restoration works. The project will help MMFP's ultimate aim to restore a wetter, more resilient habitat, with a reduced risk of wildfire and downstream flooding, and to safeguard moorland life for the future.
Chair of the Association for Geographic Information (AGI), the UK's largest membership organisation for the sector, Denise McKenzie, believes this is a pivotal moment that puts geospatial at the heart of a sustainable future.
"Geographic information has always closely been aligned with understanding all aspects of our world. We are all passionate about the benefits of our location-based information. By demonstrating its practical value in tackling critical issues which affect society as a whole, we can open doors to new opportunities for its use."
David Henderson agrees: "Official geospatial information is playing an important role in helping to address the key global, regional and local issues that affect people and the planet as a result of climate change. The UN's 2030 Development Agenda presents an unrivalled opportunity for us to further promote the tangible benefits that we deliver to society."
Find out more about how geospatial data can help the fight against climate change and help you protect people, planet and prosperity in our 'See A Sustainable Future' report.