George Economides
Team Leader, CAVs, Oxfordshire County Council
Geospatial maturity and the future of transport
The way we move around in cities, towns and the countryside is changing. We're rapidly moving towards connected and autonomous vehicles (CAVs), electric vehicles, and a new category of transport referred to as micro-mobility, all operating in the same environments.
These changes have the potential to drive economic and social benefit for communities worldwide and are facilitated by the ready availability of location data.
However, the true disruption is in linking different offers together to deliver integrated mobility with personalised ease of use. Sometimes described as mobility-as-a-service, these apps are changing our understanding of public transport and mobility as a whole.
CAVs, electric vehicles, micro-mobility, internet of things devices and demand-responsive services linked by aggregators like CityMapper and Moovit form the veins of the smart city ecosystem that is beginning to emerge. The strand that runs through all of these innovations is location data. Establishing ways to collect and share location data using common standards is critical to maximising their utility and benefit to society.
While CAV technology is yet to find a dominant design and scalable business model, it is worth noting that technology uptake is much faster than it was in the 20th Century. According to the most ambitious predictions, our cities are poised on the brink of mass adoption of CAVs with an estimated global market capitalisation of more than $1 trillion by 2035.
Regardless of the precise timeline of mass adoption of CAVs, governments around the world need to prepare for it as the testing phase of CAVs gathers pace. To capture the economic and social benefits of this global mobility revolution, it is vital to establish the physical and digital infrastructure that is necessary to support emerging mobility technologies.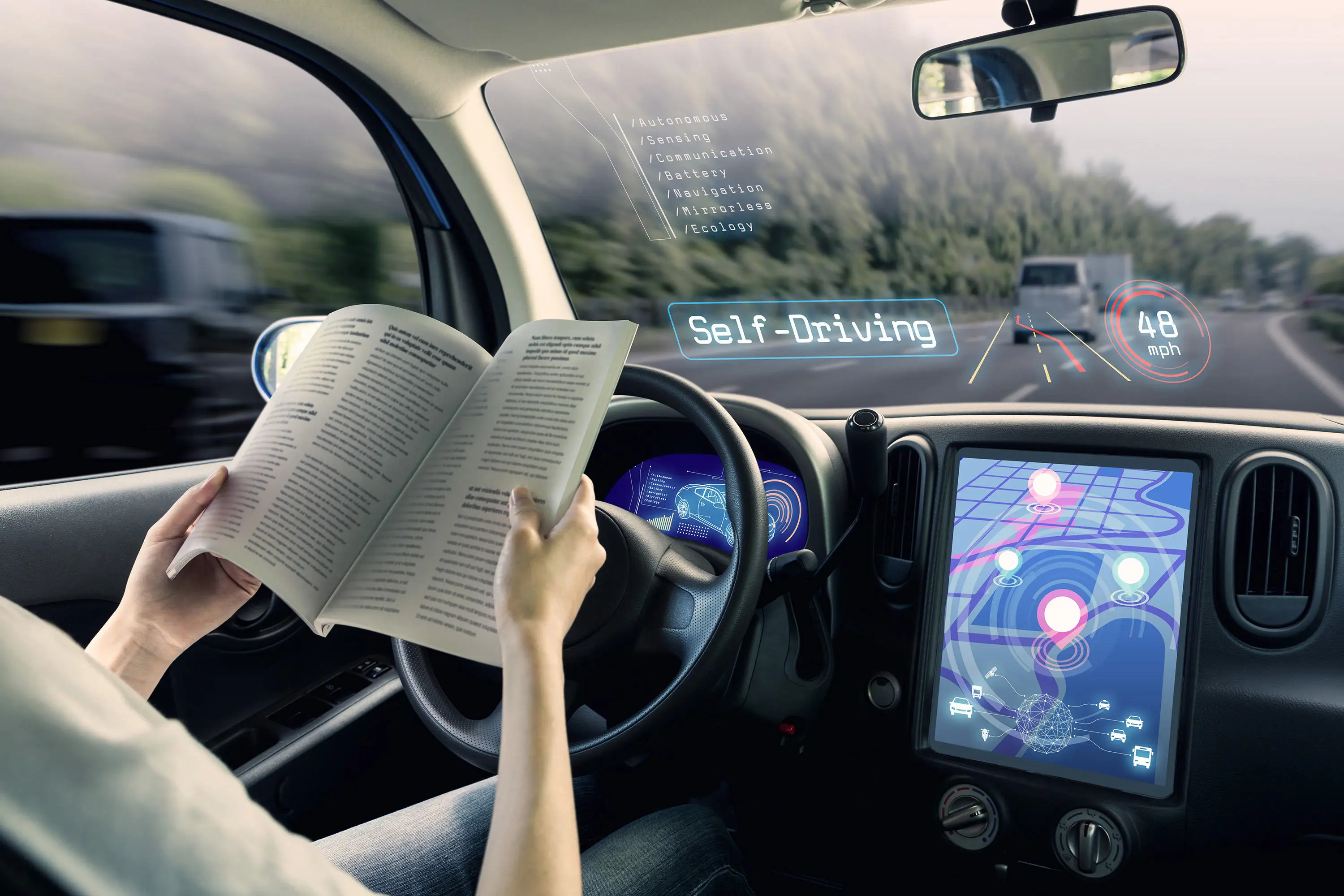 By helping to build secure data exchange platforms, governments can help to optimise mobility through traffic management, while ensuring public transport and healthy modes of transport are prioritised. A key component of this is the provision of high definition digital maps and communication pathways that use common standards. If the process of CAV development is left to the market, we run the risk of a fragmented industry emerging, where different manufacturers' vehicles are unable to communicate with each other, with other road users, and with traffic management systems. A common language is needed so that road users, suppliers and regulators can codify the world – which would include what is often called the Operational Design Domain (ODD).
At Oxfordshire County Council, our objective is to move from a system where traffic management is aimed solely towards providing human drivers with information, to a system where CAVs, UAVs, route planning apps and roadside infrastructure are all sharing data using a common system. This would represent a step-change in the management of smart cities, and would enable accurate predictive modelling, which is the desired future trajectory of current city management systems. We want to introduce modelling that takes into account journeys that comprise multiple different modes of transportation, or multimodal mobility. Predictive modelling systems and simulation technology needed for the management of smart cities need to take individual people into account, not just the vehicles they are travelling in.
Building accurate models that can be used to predict mobility and help to plan provision of services and infrastructure can only be informed by reliable data about the movement of people. Achieving geospatial maturity is therefore central to planning for the future of mobility.
Government can be a key player in driving mobility innovation locally and on the world stage. At Oxfordshire County Council we have shown that it is possible to work with home-grown and international stakeholders, researchers and businesses in a way that ensures long-term benefit for the community. Local governments can harness geolocation data to drive economic growth, meet UN Sustainable Development Goals and become net contributors to the economy.
For more on how we can build smart mobility systems that work for everyone in our society, read this piece on the new era of transportation and check out this piece on the global standards proposed to make CAVs safer for all.