How innovative start-ups are unlocking the power of location data
Data linked to location, known as geospatial data, has the potential to change our lives for the better, improve our economy and create jobs.
The geography of the spaces we live in, work in and move through is fundamental to our everyday lives. It impacts how we get around, our education, how we communicate with one another, our productivity, our access to healthcare. Simply put, unlocking the power of location unleashes insightful data, and delivers huge benefits to society and the economy.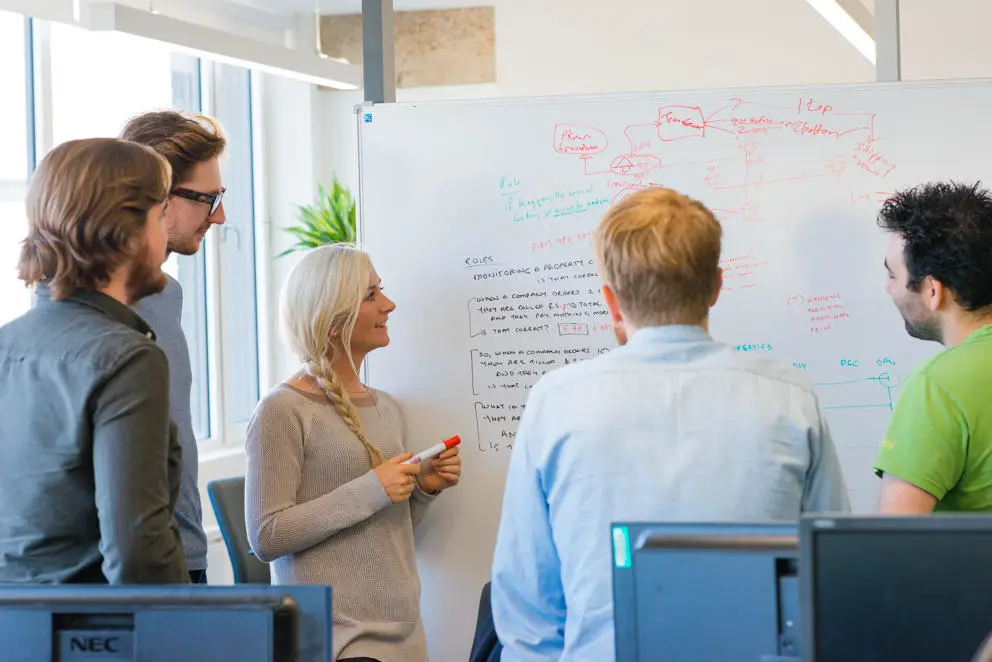 The global market for geospatial data is huge, estimated at $300bn (£231bn), and it's growing by 12% a year. The sector is playing a key part in creating efficient energy and transport infrastructure, as well as aiding the advancement of technologies such as machine learning, autonomous vehicles, and 5G.
Start-ups and small businesses have a role in this because they are helping drive innovation, progress new technologies and disrupt industries. Companies like Uber and Citymapper, which rely on location data to deliver their service, have become almost ubiquitous, but how do we make sure new and emerging start-ups in this sector can find success and grow?
At Geovation, we're exploiting the location opportunity by growing innovative solutions to social, environmental and economic challenges that harness the power of data and technology. Some of the latest companies we have supported are successfully meeting these challenges.
Take Trik for example, which combines drone footage and geospatial data to create 3D models of infrastructure and building sites, enabling companies to better plan infrastructure or building projects, and detect structural changes. While Skyscape uses data and AI to 'unleash the value of rooftops.' The company uses its technology to identify rooftop space that could be used to tackle urban challenges, such as transport, energy or connectivity. Then there is Refill, an app that reduces plastic bottle dependency by directing people to free tap-water refill points.
The opportunities created by the intelligent use of geospatial data are vast. It could potentially lead to solutions in sectors ranging from healthcare, energy, telecoms, retail, to even help tackle environmental challenges.
If we are to deliver real benefit to the economy, society and the environment, we need to help these innovative companies thrive. It could potentially unlock billions for the UK economy, create jobs, while enabling us to tackle the Grand Challenges set out by the Government in its Industrial Strategy.